BCB-New York Business Group Under-19 50-Over Tournament…
Rose Hall Town Pepsi and Albion have advanced to the final of the Berbice Cricket Board (BCB)-organised New York Business Group Under-19 tournament.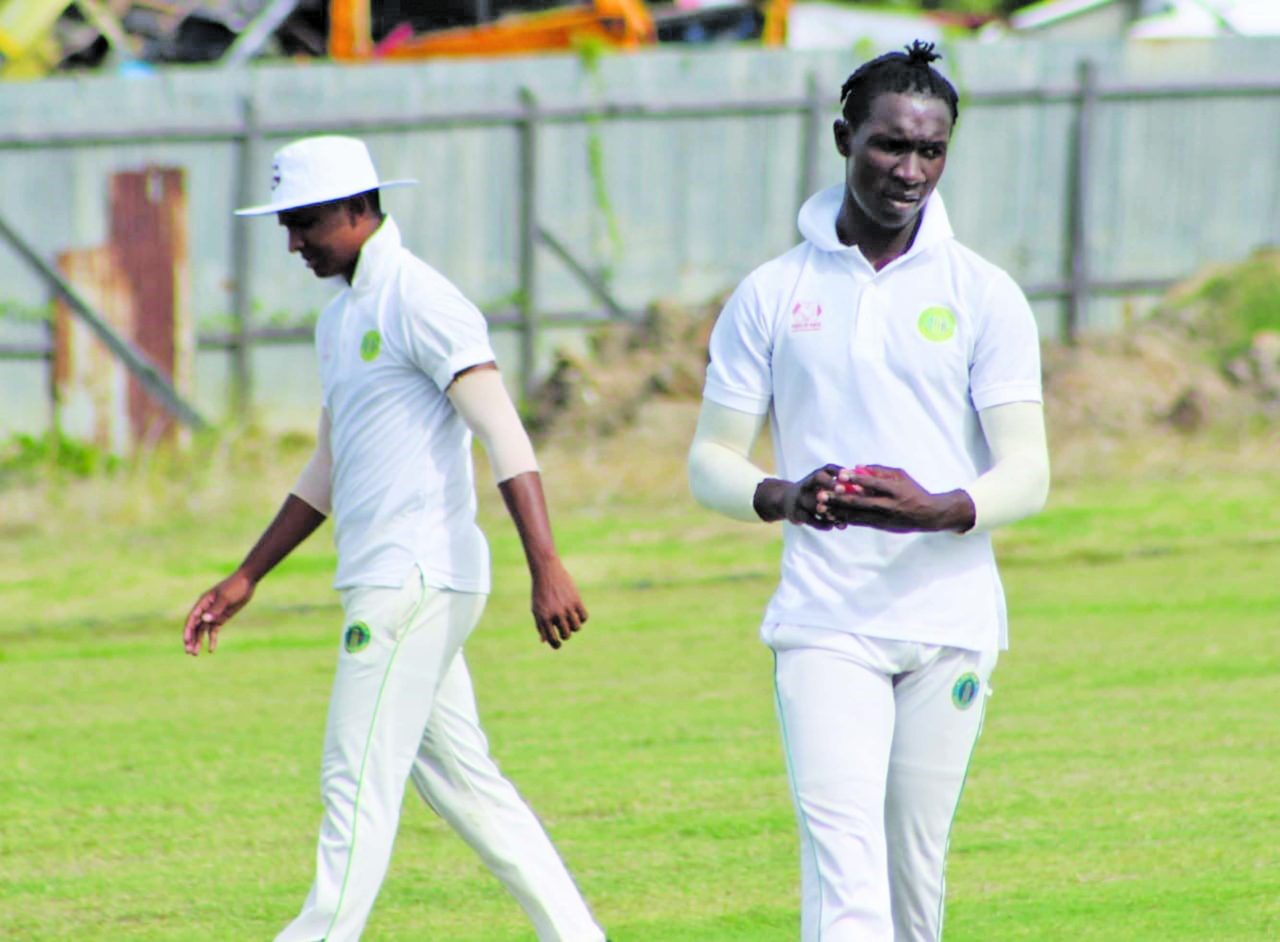 Defending champions Rose Hall Town Pepsi easily defeated Rose Hall Canje Community Centre by 168 runs at the Canje Ground while Albion held their nerve to defeat a determined Tucber Park Cricket Club by three wickets after losing four wickets for no runs when just two runs were required for victory.
At the Rose Hall Community Centre Ground in Canje, the two-time defending champions Rose Hall Town Pepsi were surprisingly asked to bat first by Rose Hall Canje after rain had reduced play to 35 overs per side. The visitors amassed 253 for 7 in their allotted overs with West Indies Under-19 selectee Kevlon Anderson stroking an attractive 80 while former national Under-15 player Mahendra Gopilall scored 50.
Other useful contributions came from Tyrese Sealey (26); Chanderpaul Govindhan (19); Junior Sinclair (19) and Lucas Arthur (17). Under-15 legspinner Sanjay Algoo took 3 for 33 from seven impressive overs while West Indies Under-15 fast bowler Isiah Thorne took 2 for 28 from seven pacy overs.
Rose Hall Canje, in response, were bowled out for 84 in 26 overs with Metain Mentore and Bharrat Gopaul, top-scoring with 10 runs each.
Off-spinner Junior Sinclair – 4 for 26 runs in seven overs – and medium pacer Kevlon Anderson were the main destroyers for RHT Pepsi, who advanced to their third successive Under-19 final.
At the Albion Ground, powerhouse Albion were coasting at 139 for 3, chasing 141 for victory, when they lost four wickets for no runs in a dramatic collapse.
They eventually reached 144 for 7, with Anthonio February (38 with 5 boundaries); Reyad Karim (30); Jetendra Outar (16); Kevin Umroa (14) and Sarwan Chaitnarine (17) the principal scorers. February and Karim added 80 crucial runs for the fourth wicket after coming together at 59 for 3. Pacers D Mc Donald and Leon Swammy took 2 wickets for 19 and 33 respectively.
Earlier, Tucber Park were made to work hard for the 140 all out they made in 48 overs by the home team's all-spin bowling attack. Anthony Williams top-scored with 35 while Gevon Shultz (22); Zeynul Ramsammy (16) and Garfield Benjamin (15) offered solid support. Left-arm spinners Inzam Shazam (3 for 26 in 8 overs); Kevin Umroa (3 for 36 in 10 overs) and off-spinner Beesham Surujnarine (2 for 22 in 9 overs) were Albion's leading bowlers.
The final would be played at the No 69 Ground at the request of the sponsors, who are overseas-based Guyanese businessmen living in the New York area. The tournament is organised by the BCB while the financial aspect is handed by the Albion Community Centre.