BCB/Shimron Hetmyer 2019 Intermediate Tournament…
The two-decade-old rivalry between two of Berbice's strongest cricket clubs will continue on Saturday, October 13, with arch-rivals Albion and Rose Hall Town Pepsi battling it out for championship honours in the final of the Berbice Cricket Board (BCB)-organised Shimron Hetmyer 2019 Intermediate Cricket Tournament.
The 40-over final will be played at the Port Mourant Ground from 11:00h.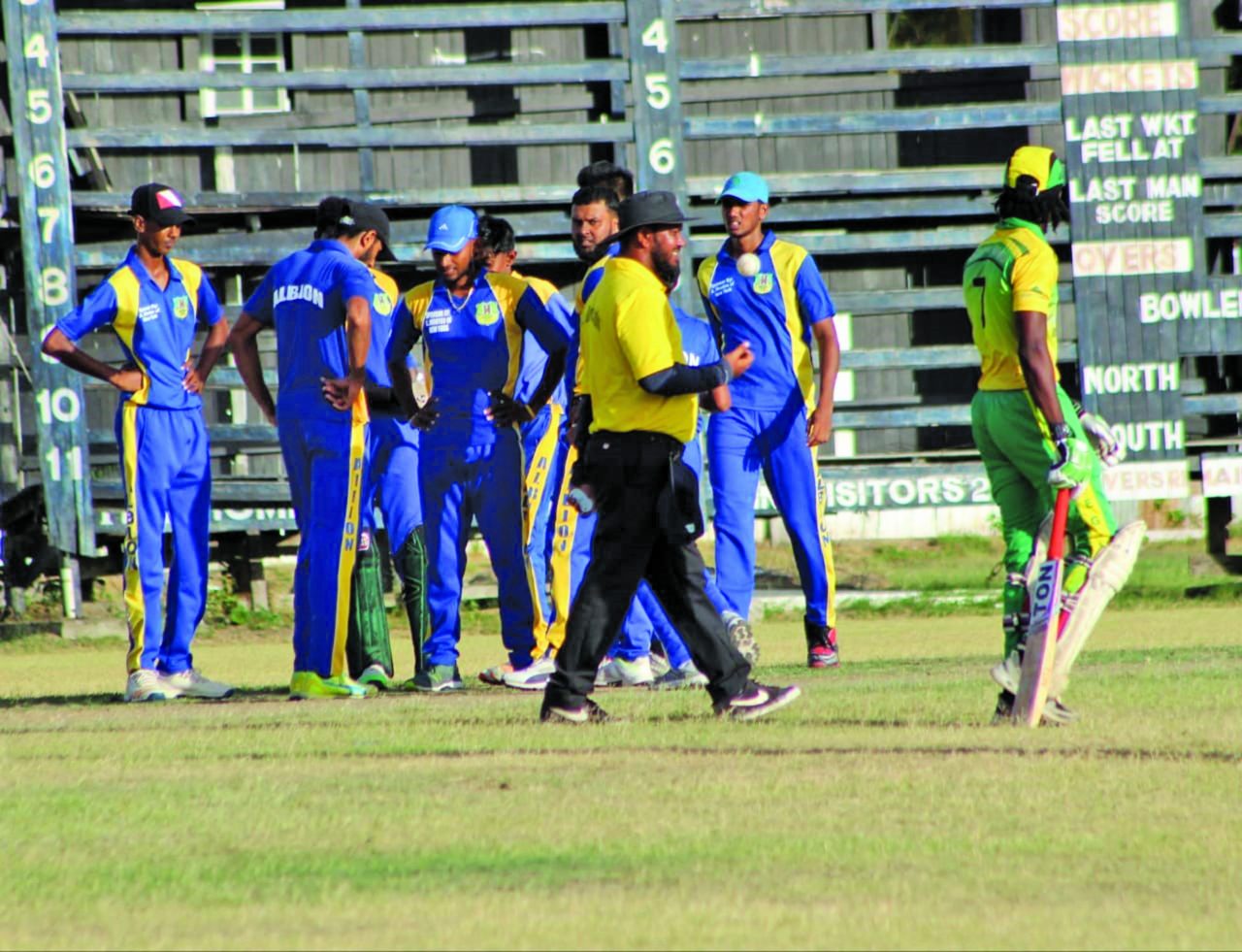 Intermediate is the second highest level of cricket in the Ancient County and serves as a bridge between First and Second Division Cricket. Hetmyer, a West Indies middle-order batsman, readily agreed to sponsor the tournament after having been approached by BCB President Hilbert Foster earlier this year.
Rose Hall Town Pepsi, the defending Berbice Intermediate champions, will be led by former Guyana Under-19 Captain Shawn Pereira, who over the years has led his club to more than 25 major championships. He will be supported by former national junior player Kevin Sinclair, who has been enjoying a productive 2019 season; national junior players Sylus Tyndall and Junior Sinclair; West Indies Under-19 selectee Kevlon Anderson; Jonathan Rampersaud and Mahendra Gopilall.
Talented players like Kevin Sewraj, Doorasammy Mahadeo, Keith Simpson, Chanderpaul Govindhan, and Surendra Kissoonlall would also offer good support. With the likes of Junior Sinclair, Kevin Sinclair and Anderson the defending champions have a strong batting line-up while Anderson and Tyndall will share the new ball.
Off-spinners Junior Sinclair, Kevin Sinclair, Rampersaud, left-arm spinner Jeremy Sandia and legspinner Dorasammy Mahadeo along with Skipper Pereira offer a lot of variety.
Albion will be led by the experienced Kandasammy Surujnarine and he will be supported in a strong batting line-up by Jetendra Outar, Anthonio February, Reyad Karim, Ritesh Umroa, and Sarwan Chaitnarine.
Albion's all-spin attack should enjoy the Port Mourant pitch, which usually favours spin. West Indies Under-19 Selectee Kevin Umroa would lead the attack with support from Gourav Ramesh, Beesham Surujnarine, Sarwan Chaitnarine, and Devindra Latchman.
The BCB President and executives of the Board along with members of the Hetmyer family are expected to be present at the closing ceremony.