…to determine veracity of anti-competition claim
Digicel vs GTT
The Public Utilities Commission (PUC) held a hearing on Tuesday to determine whether one of GTT's promotions is anti-competitive, as claimed by Digicel Guyana.
As a result of that hearing, it has since been determined that an assessment of the services will be conducted.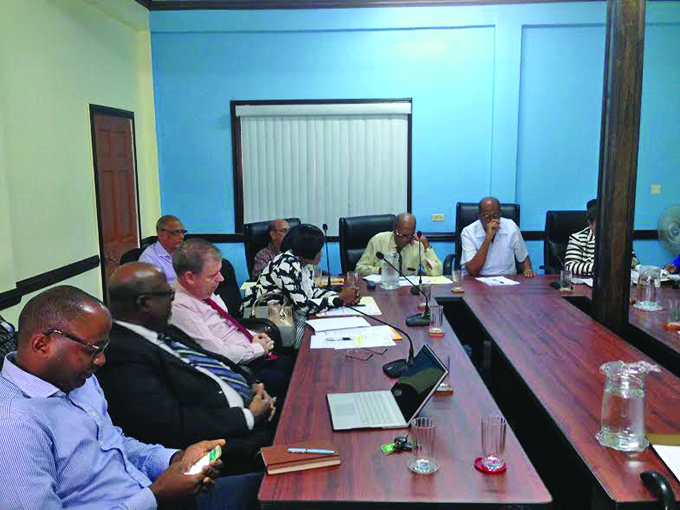 This is according to PUC Chairman, Justice Prem Persaud. The promotion in question is the "GET MORE PAY LESS" promotion. According to Justice Persaud, it was Digicel's contention that it could not compete with GTT because of the rates.
Persaud said that in the end it was decided that the PUC was going to monitor the service that GTT was offering to subscribers for the bundle.
"A few weeks ago GTT introduced a promotion. It was in respect to overseas rates to Canada and the United States. They offered a bundle. Digicel filed (a complaint) that they should be part of the promotion."
"The Commission normally fixes rates and promotions to be offered to the consumers. We have to make sure that whatever they do, it does not (infringe) on the interest of another."
"For instance, Digicel introduced what they called speak for three minutes and get the other 15 free. Digicel was saying that what GT&T was offering the public was anti-competitive."
After the hearing, Persaud stated that it was determined that the PUC was going to assess and compare the rates and see if they were competitive, after which there would be a follow-up.
Additionally, he noted that an agreement was reached that the companies would give the PUC 48 hours' notice before the roll-out of any further promotions, in order for the Commission to preemptively determine the potential for conflicting rates.
He also stressed that while Digicel had no objections to the promotion concept, its main concern was the rates.
Appearing for Digicel was Attorney-at-Law Stephen Fraser. Digicel's Chief Executive Officer (CEO) Kevin Kelly was also present. GT&T's CEO, Justin Nedd, was among the officials representing GTT.