Charlestown, Georgetown baker Colin Denny who was charged for having more than $1 million worth of cannabis in his possession will be spending more time in jail as he was further remanded to prison.
On Thursday, Magistrate Leron Daly stated that no special reasons were given for her to grant the defendant his pre-trial liberty.
However, Denny's Attorney in an application for bail informed the court that his client maintained his innocence and also did not pose a flight risk if granted bail.
Moreover, the Attorney stated that his client had no previous brushes with the law and was willing to lodge his travel documents and report to the Police on a frequent basis.
Further, the court was reminded by the Attorney that the marijuana was not found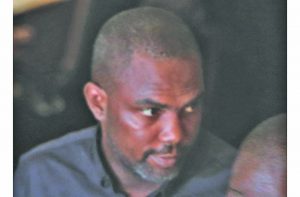 on his client's person, but rather in the possession of a minibus driver, in whose company his client was at the time the bust was made.
Meanwhile, Customs Anti-Narcotics Unit (CANU) Prosecutor Konyo Sandiford maintained objections to bail. Sandiford told the court that if the defendant was granted bail, he was likely to commit the offence again, since he was previously cleared of a charge of similar nature.
Sandiford, on his first appearance, had also informed the court that the State was in receipt of surveillance footage to prove that the transaction was conducted by the defendant.
The court was also informed that Denny was a known character to Police and CANU.
As a result, the prosecution's submission was further upheld and the father of two was further remanded to prison.
He will make his next court appearance on November 22, 2018 as the Preliminary Inquiry continues.
Denny was accused of having over two kilos (five pounds) of marijuana at Howes Street, Charlestown.
Prior to this charge, the baker and his wife were cleared of charges which stated that they allegedly trafficked over $25 million in ganja in gas cylinders and were freed owing to insufficient evidence by the prosecution.