…suspect reportedly confesses to sodomising, killing man
Police in the Cuyuni-Mazaruni have unearthed a body suspected to be that of missing 27-year-old Noel Anthony Fredericks, a miner of Mainstay/Whyaka Village, Essequibo, Region Two (Pomeroon-Supenaam), in a shallow grave on Thursday.
Police had stated that the missing man was employed at a mining camp located at Toroparu backdam, Lower Puruni River, Region Seven (Cuyuni-Mazaruni).
They further stated that Fredericks left his camp on April 14, 2022, at about 17:30h. He was last seen at about 03:00h the following morning in the company of a 29-year-old man.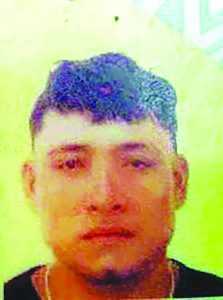 The men were reportedly under the influence of alcohol and were seen leaving a shop in the area. At the time of his disappearance, he was clad in a pair of blue jeans and a white top.
Police Commander of that area, Dion Moore has confirmed that the Police found a body and that the suspect is in custody assisting with investigations. Another Police source stated that the decomposed body was found in a shallow grave at Toroparu backdam after interrogating a 29-year-old man with whom Fredericks was seen leaving the drinking spot.
During interrogation, the suspect reportedly told detectives that he had sodomised the miner after which he beat and strangled him to death. He then buried the body in a hole that was dug by an excavator.
After confessing to the heinous crime, he took detectives to the area where he buried the miner.
He is expected to be charged shortly.