BCB 2021 Junior Cricket season commences…
The Berbice Cricket Board's (BCB's) hectic 2021 season would continue on Saturday, February 21, with three historic internal Under-19 tournaments bowling off across the Ancient County.
The BCB plans to hosts more than thirty tournaments at different levels during the year, started on Wednesday with the first round of the Nand Persaud female 30 overs' tournament.
The three tournaments to bowl off on Saturday are: the Brian Ramphal West Berbice Under 19, Premium Asphalt New Amsterdam/Canje Under-19, and the Ahmad's Construction Upper Corentyne Under-19. BCB President Hilbert Foster has said the tournaments are all historic, as it is the first time that the board would be hosting internal zone under-19 tournaments.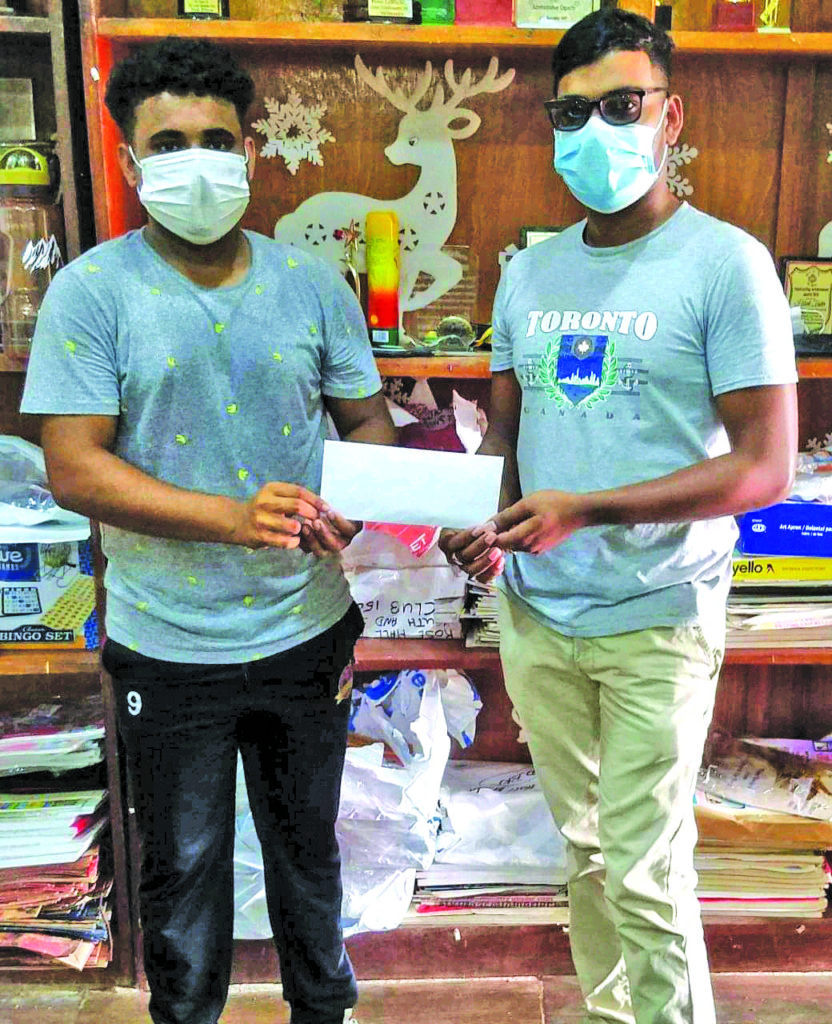 The BCB has obtained sponsorship for the tournaments in four zones: West Berbice, New Amsterdam/Canje/East Bank Berbice, Lower Corentyne, and Upper Corentyne. The Ricky Itwaru-sponsored Lower Corentyne Under-19 tournament would be played in June at the request of the sponsor. Foster explained that at the end of the three internal zone tournaments, the BCB would start its county-wide under-19 tournaments.
The Brian Ramphal West Berbice Under-19 tournament would be contested by four teams: Blairmont, Achievers, Paradise and D' Edward, while the Premium Asphalt New Amsterdam/Canje/East Bank Berbice leg would have Tucber Park, Edinburgh A, Edinburgh B, East Bank Blazers, RH Canje and Guymine.
Four teams would participate in the Ahmad Construction Upper Corentyne tournament, and they are the No 69 Youth Club, No 73 Young Warriors, No 73 Rama Krishna Foundation, and Scottsburg CC.
The West Berbice and New Amsterdam tournaments would be played 50 overs per side and start at 9.30am, while the Upper Corentyne tournament would be 40 overs per side, starting at 11AM.
The cut-off date of birth is the 1st of September 2002, and clubs are reminded that all players must have a birth certificate to verify their date of birth in the event of a protest.
The BCB has made it quite clear that all of its tournaments would be played under very strict COVID-19 guidelines, and as such, no spectators would be allowed into venues, players must wear masks while they are in the pavilions, and practise social distancing at all times.
Teams are also encouraged to walk along with hand sanitisers and their own personal drinking water.
The BCB would, in 2021, be hosting tournaments at the following levels: Under 23, Under 15, Under 17, Under 19, Under 21, Under 23, Female, Second Division, Intermediate, Internal Zone, Double Wicket, Grass Root and First Division. This proactive board has already secured sponsorship for twenty-five tournament, and is on the verge of securing for the others.
The fixtures for Saturday are as follows
West Berbice
1.Blairmont vs D Edwards at Cotton Tree Ground
2.Achievers vs Paradise at Paradise
Upper Corentyne
1.Scottsburg vs No 73 Radha Krishna Foundation at No 72 Cut and Load Ground
2.No 73 Young Warriors vs No 69 Youth Club
New Amsterdam/Canje/East Bank Berbice
1.East Bank Blazers vs Edinburgh at Edinburgh
2.Kendall's Union vs Tucber Park at Tucber Park
3.RH Canje vs Edinburgh A at RH Canje
March 29 to April 2: 2nd Test at SVRS – 10am ECT/9am JT