…after setting up business with Govt official in Guyana
…UK Govt unaware of consultant's business
British advisor to the Special Organised Crime Unit (SOCU), Sam Sittlington, was on Thursday fired after it was revealed that he has set up a private fraud company in Guyana, which is a conflict of interest with his current role as consultant.
Sittlington was hired by the United Kingdom (UK) Government. On Thursday, British High Commissioner to Guyana, Greg Quinn said, "In light of information about Dr Sam Sittlington's private business interests, his contract in Guyana has been terminated with immediate effect."
Guyana Times understands that the British High Commission in Guyana was unaware of Sittlington's decision to establish a business locally until the local media broke the story. It was after this revelation that the UK Government fired the Ireland-based fraud expert.
Reports are Sittlington, who is the Director of the UK-based 'The Fraud Company Ltd', last year registered a branch of his company here, which deals with fraud, corruption, money laundering and other white collar-related matters. This newspaper understands that Sittlington has allegedly partnered with a senior Government official locally to establish the business.
According to filed documents seen by this publication, the local company, The Fraud Company (Guyana) Inc, was incorporated under the Companies Act of Guyana on September 25, 2018, with Sittlington as the Director and Orisa Branche as the Secretary. Both signed consenting forms to the positions last August.
Moreover, the documents state that the local investigative firm is authorised to issue one million shares at $1 each.
Efforts by Guyana Times to contact Government officials about whether the David Granger-led Administration knew of the Irish consultant's private business prior to Thursday proved futile.
Minister of State Joseph Harmon only confirmed that Sittlington's service was terminated by the British High Commission.
The British Government had sponsored the Irish financial investigation expert as an advisor to SOCU back in 2016. He had returned to the UK the following year after completing two short stints here, spending a total of 14 weeks.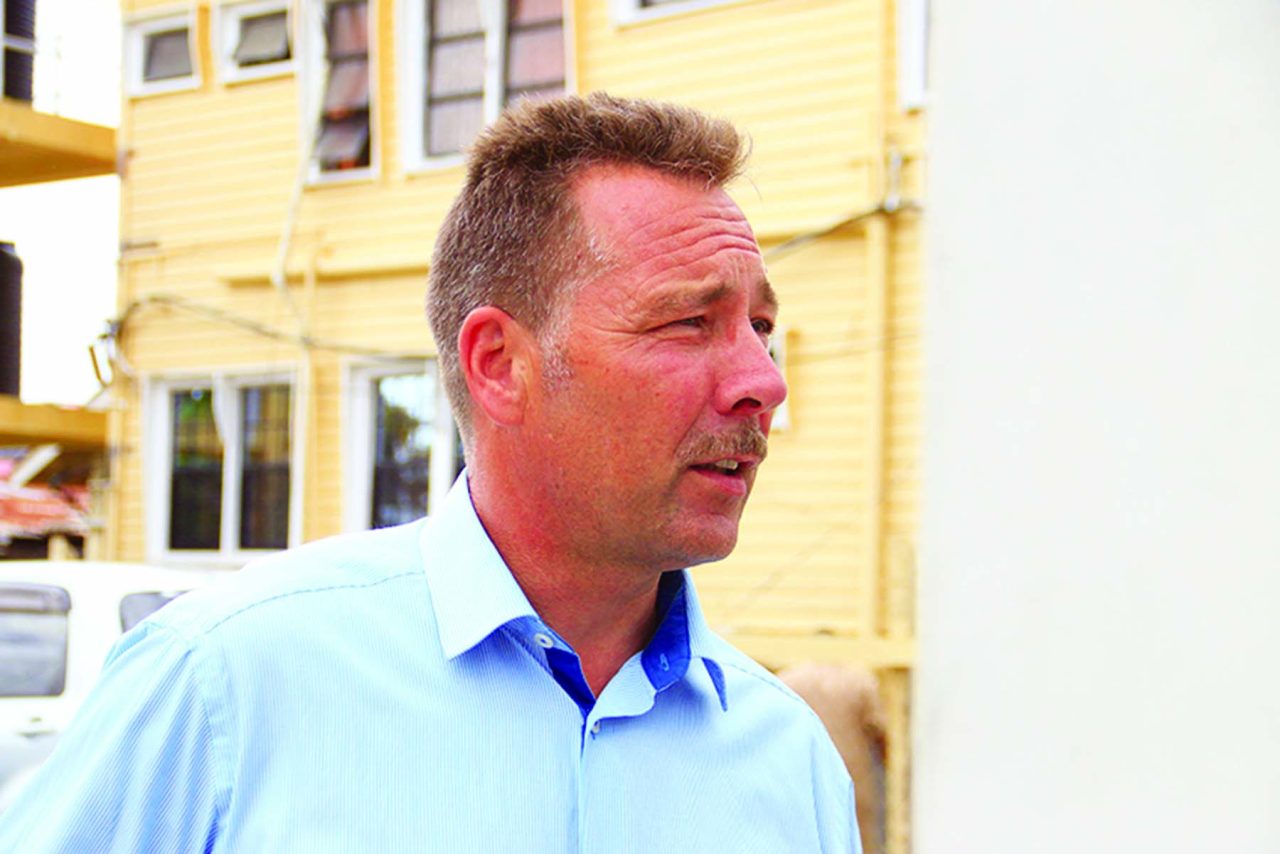 However, Dr Sittlington had come in for much criticism during his stint in Guyana after it was revealed that he, along with Public Security Minister Khemraj Ramjattan and other top officials of SOCU, including Director Sydney James, had converge at a popular night spot in the city to "sip wine", in what was described as a "celebratory atmosphere".
That "celebration" was held shortly after SOCU had questioned several former prominent Government officials over the purchase of lands at Sparendaam, East Coast Demerara, popularly known as "Pradoville II".
The People's Progressive Party (PPP) Opposition had said that Sittlington was going beyond his advisory role and taking on executive functions, pointing out that he was going on operations such as raids and arrests. The British Advisor was with the team of SOCU ranks who had visited Opposition Leader Bharrat Jagdeo's Church Street, Georgetown, office back in March 2018 to escort him to SOCU for questioning.
Jagdeo had subsequently called for an investigation to be launched into the "celebration". He had questioned the motive behind the gathering, not "to drink wine immediately after arrests were made, warrants a full fledge investigation."
Furthermore, the "celebration" controversy was also on the heels of resounding cries that the executive has been giving orders to SOCU to attack former Government officials as part of its witch-hunting exercise.
Despite the objections of the main parliamentary opposition, the British expert, nevertheless, returned in January 2018 as a financial investigation mentor an advisor to SOCU. This last assignment would have lasted until March 2020.