…says Guyana only produces 35% of logging quota
Even though Guyana is a carbon sink, with large tracts of forest, Guyana's extremely low deforestation rates pose an economic problem. According to Natural Resources Minister Vickram Bharrat, Guyana only produces some 35 per cent of its permitted logging quota.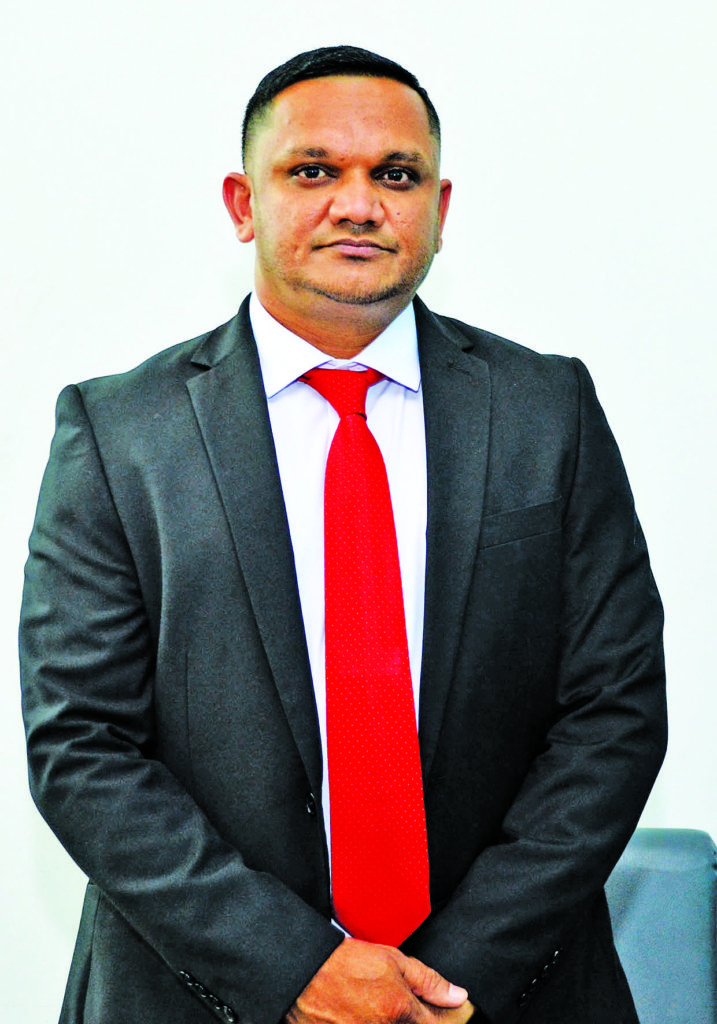 The Minister made this revelation during a recent episode of "Budget In Focus" aired on television stations across the country. According to Minister Bharrat, the Government intends to work with the extractive industries, including the logging sector, in order to boost production.
"In logging, we will be working with the sector to ensure that we increase our production. Because when production increases, it means the loggers benefit, the Guyana Forestry Commission benefits, the country benefits as a whole. Our exports will increase so we gain more foreign currency. So it's a win-win situation."
"The sad situation with logging right now is that we're producing at about 30 to 35 per cent of our allowable cut and that is not satisfactory at all. That is what we need to work on and not just increase production, but to move towards value-added," the Minister explained.
He referenced the recent opening of an $11 million showroom for Floor It Guyana, which displays a line of value-added Guyanese products that include kitchen cabinets, closets and other wood products. According to Bharrat, these are the type of investments the logging sector needs.
"These are the kind of things we want to encourage. Because when we have value-added industries, it means right away you're creating jobs. You're building a Guyana brand. And that is what Budget 2021 will encourage."
"It will ensure we build back these traditional productive sectors. Oil is lucrative. We will make a lot of money as a country from oil and gas. But our traditional productive sectors are the ones that create the bulk of employment, especially agriculture and logging and mining. Oil and gas sector is not labour intensive."
The People's Progressive Party (PPP) Government has been taking active steps to resuscitate the logging sector, which has included revising the National Log Export Policy to allow for licensed timber dealers and sawmillers with Guyana Forestry Commission (GFC) to export logs, regardless of whether they own a concession.
Back in September 2020 when he was presenting the 2020 Emergency Budget, Public Works Minister Juan Edghill had revealed that during the period of 2014 to 2019, the forestry sector contracted by more than 30 per cent. He had noted that at the end of 2014, the GFC had a surplus of some $211 million.
By 2019, after four years of the A Partnership for National Unity/Alliance For Change (APNU/AFC) Government, this had plummeted to a surplus of $2.3 million. The depleted state of the GFC is coupled with the reduction in exports, from US$53 million in 2014 to US$34 million in 2019.
The GFC itself was left in a state of bankruptcy by 2020. When the current Government took office last year, the agency did not even have sufficient funds to pay salaries and had owed money to utility companies.
This had raised questions as to how the agency went broke, since it was garnering revenues at the end of each year.
As a result of the financial state of the entity, President Dr Irfaan Ali had approved $350 million last year to bail out the Commission, ensuring that salaries were paid to staff and utility services covered.