Local businesses can be fined $1 million for making false or misleading claims about goods, the Competition and Consumer Affairs Commission (CCAC) recently warned.
The warning was signalled by Director of the Commission, Dawn Holder-Cush during a recent presentation during which she outlined some of the offences that are committed by businesses.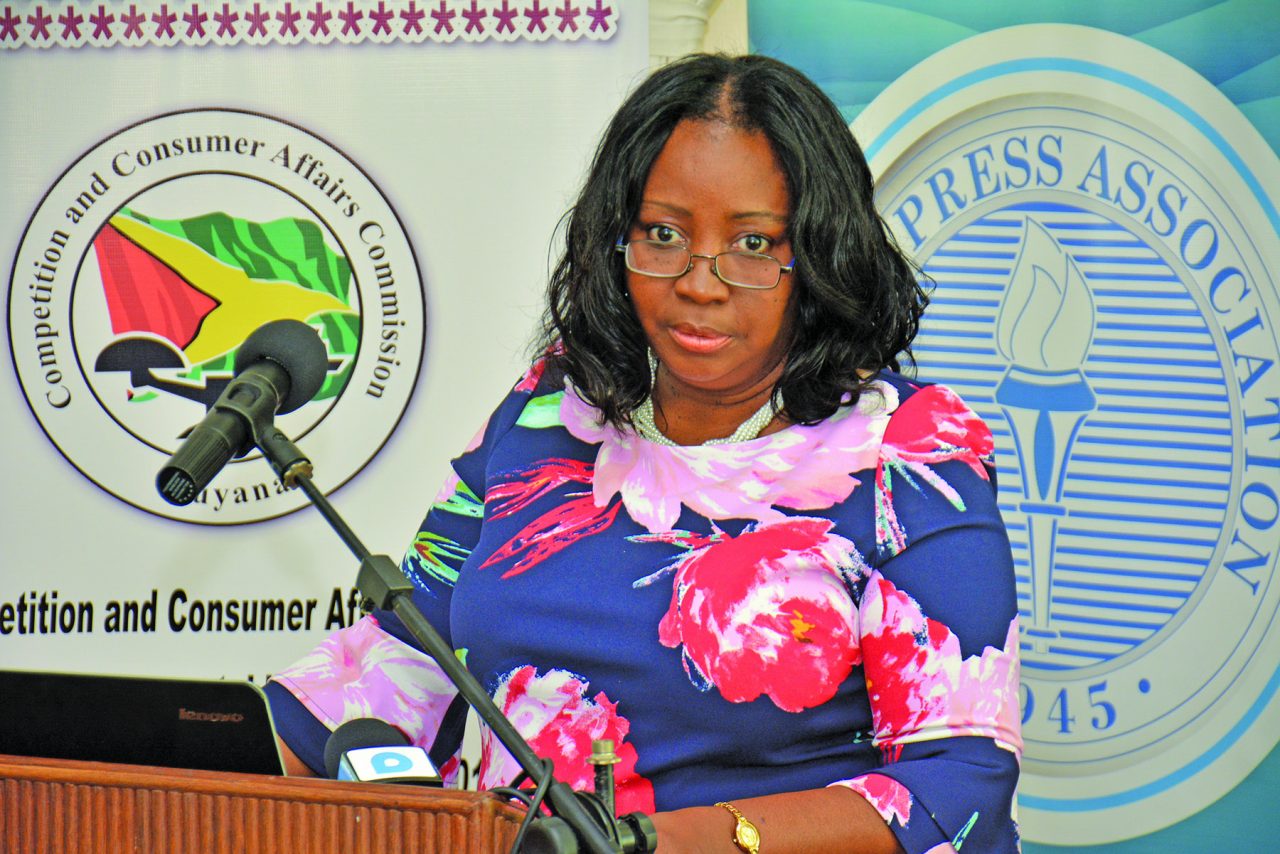 This announcement comes at a time when consumers locally have been decrying false products on the markets, which was confirmed by the Commission.
"Under the Consumer Affairs Act it is an offence to make a false or misleading claim about a goods, service or prices, sell products with a misleading description, to provide misleading or deceptive information about a product or service, inclusive of misleading advertisements, to influence consumers through coercion or undue influence," Holder-Cush informed.
According to her, such infringements are committed more often than one might think. She alluded to the fact that making a customer sign to a document that is not properly filled out is also an offence, as this too opens an avenue for business owners to take advantage of their customers, by applying their own terms and conditions.
She said that this is an offence which can result in the businesses paying up to $1 million and even face jail time.
"A supplier who contravenes this Act is liable on summary conviction to a fine of not less than $20,000 but not more than $1,000,000 and to imprisonment for one year," she said while explaining, "I should point out here because it says 'is liable on summary co…nviction' even though it says 'and to imprisonment for one year'…so it's not automatic that you will be sentenced to a term of imprisonment it depends on how you breach the Act".
On another note, Holder-Cush, in an effort to sensitise businesses, issued a few tips they can take into consideration to be on the safe side of the Competition laws.
A few of the tips include not agreeing to not compete with your competitor, not discussing or allocating customers or territories and not discussing or agreeing on prices of your products or services.
Price fixing, she explained, poses a major disadvantage to customers who are forced to pay a specific price at all supermarkets in an area, as a price would have been agreed to by the business owners.
The Director further noted, "Do not discuss or agree to reduce or control distribution, do not agree to coordinate your behaviour attendance, do not exchange or disclose information pertaining to current or future prices, cost, customer, capacity or output, terms of sale or business plans (and) do not discuss or agree on discounts".
Guyana's Consumer Affairs Act came into effect on September 27, 2011, to provide protection to consumers. It also outlines the legal requirements that apply to all transactions between a consumer and seller.
The provision of the Act drastically affects the way in which consumer protection is approached locally, as was pointed out by the Commission.