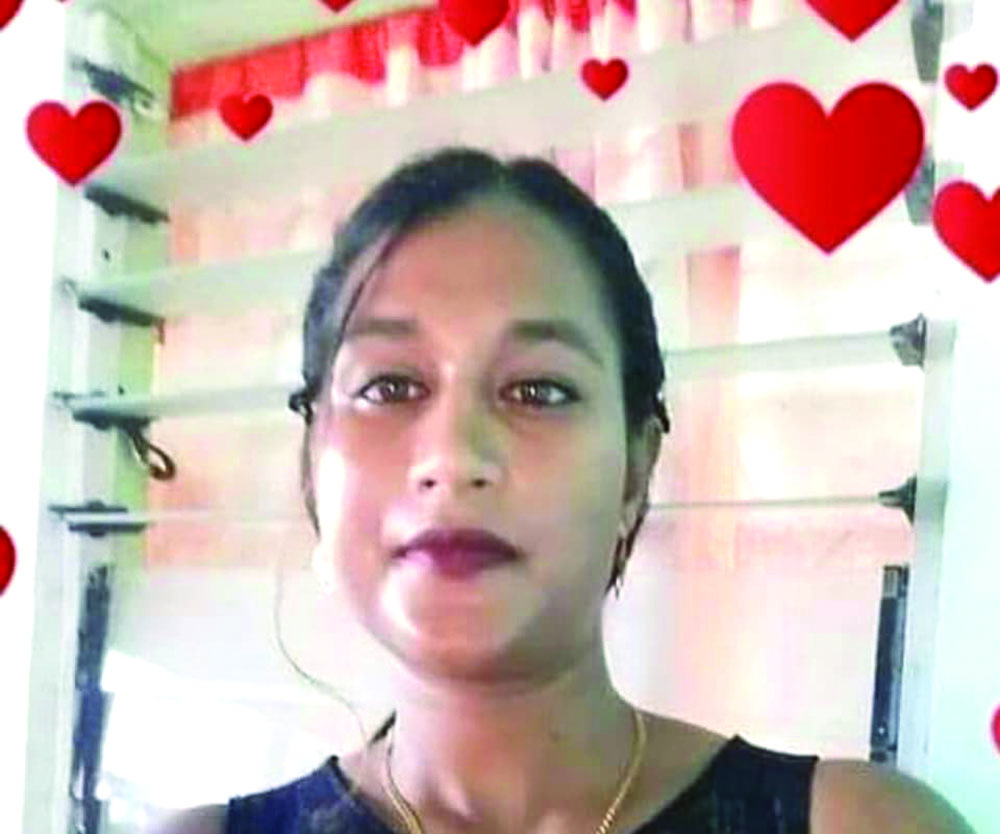 Days after confessing to the brutal murder of his wife, 32-year-old Taijram Rahim, a cane harvester, was on Thursday arraigned for the heinous crime at the Blairmont Magistrate's Court.
The Police stated that Rahim, of Lot 7 Marcy Dam, Rosignol Village, West Coast Berbice (WCB), murdered his wife, Amrita Rahim, the mother of his three children, on November 13. He was not required to plead to the indictable charge, which was read by Magistrate Peter Hugh. He was remanded to prison, and the case was scheduled to continue on December 29, 2020.
It was reported that the 28-year-old woman was stabbed to death by the accused at their WCB, Region Five (Mahaica-Berbice) home in front of one of the couple's children. The children are aged eight, 10, and 11 respectively.
Police had stated that the eyewitness told detectives that the couple attended a birthday party and returned home about 23:45h. At that time, the suspect accused the now dead woman of infidelity.
This led to an argument and the now dead woman threatened to leave the home. Reports are that the angry man went into the kitchen and returned with a knife, which he reportedly used to stab the woman as she was lying on the bed.
She was subsequently taken to the Fort Wellington Hospital by a relative who found her on the bed after hearing the commotion, but was pronounced dead on arrival. Reports are the suspect went to the Blairmont Police Station to turn himself in, but found the gate locked and as such, returned home. Police subsequently arrived at the home and he was arrested. It was reported that the now dead woman was constantly abused by the suspect, who on numerous occasions accused her of being unfaithful.
An autopsy performed on the body of the dead woman revealed that she died from a single stab to the heart. The post mortem was done by Government pathologist, Dr Nehaul Singh who gave the cause of death as perforation to the heart due to a stab wound.