…if Granger tramples on democracy
…as former US anti-terrorism lawyer urges leaders to accept results
A former Barbados Ambassador to the United States (US) and the Organisation of American States (OAS) has warned the Caribbean Community (Caricom) that it must be prepared to take decisive action against Guyana if democracy and the will of the people are trampled upon.
John Beale, who served as Ambassador to the US and OAS between 2009 and 2016, stressed the importance of Caricom being proactive in a situation where caretaker President David Granger refuses to relinquish power and peacefully step down, should the Guyana Elections Commission (GECOM) declare that he lost the elections.
"What Granger does is not just a matter for him and the people of Guyana; as a member of Caricom, what happens in Guyana directly impinges on the region as a whole, particularly as Guyana is bound by the Caricom Treaty and the Charter of Civil Society."
He added that under no circumstances should Caricom tolerate violations of democracy, the rule of law and political and civil rights. "The latter is a cancer. Once it is not excised in one limb of the Caricom Group, it will spread to all others," Beale said adding that if Guyana's Government goes rogue, it would weaken Caricom's standing in the global community.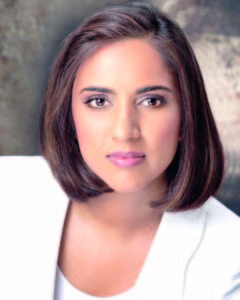 He pointed out that Caricom's position on the world stage is tenuous as it is and, therefore, the group cannot be seen as supporting dictatorship.
"It cannot be business as usual. Caricom is already a weak group of countries in the international community. The Group would be further weakened and disrespected if it permits any of its members to go rogue," Beale said.
"It already has no economic or military clout. Allowing Granger to disregard the elections result and maintain his regime in power would deprive Caricom of moral and diplomatic standing as well."
The former diplomat urged Caricom to do whatever is necessary if the President does not abide by the results of the elections and recount. According to him, this should include suspension and removing the Caricom headquarters from Guyana, where it is currently located at Turkeyen, right next door to the recount venue.
"In the event that Granger does not abide by the official outcome of the elections, Caricom must act swiftly, not waiting for other countries and institutions, such as the US, UK, Canada, the European Union, the Commonwealth and the OAS to act first, dragging Caricom in their wake."
He added that if Granger does not relinquish power, should the current recount show that his party has lost, Caricom should immediately suspend Guyana from membership, pending a full return to democracy, and move the headquarters of Caricom from Guyana to another Caricom country.
He pointed out also that numerous opportunities have been given to the Granger, to come clean and while he gives the impression that he supports free and fair elections his actions do not. "Indeed, he is being described in Caribbean political circles as a "Sanctimonious Gangster"."
Respect recount results
Also adding her voice to the situation in Guyana is constitutional lawyer, former law professor and former legal adviser to the US Foreign Terrorist Tracking Task Force, Deborah Misir.
Misir, who is of Guyanese heritage, said in a statement that at a time when Guyana should be on the brink of a new era of prosperity for the people, it now grapples with unresolved election controversies.
"There are great things to be done to build the new Guyana and lift all Guyanese out of poverty – new schools, infrastructure, and business. Any and all Guyanese – regardless of political persuasion – can and should benefit from this new era of prosperity. But it can only be done if the political parties come together to respect the rule of law."
She called upon all parties in Guyana to respect the voters and accept the election results, adding that Guyana has already endured a three-month election process that featured attempts by GECOM officials to falsify the results in favour of the APNU/AFC coalition. This conduct, she noted, was criminal and a "clear violation of the fundamental human rights of the Guyanese people."
According to her, it is important that the country now resolve and put these issues behind it, so that Guyanese can benefit from the prosperity that oil revenue will bring. She noted that the United States and others in the international community will have no patience for electoral fraud being perpetrated by a Government and that sanctions would heavily impact Guyana's oil revenues.
"I want everyone in Guyana to understand that any interference with certifying the election results is not only illegal, but incredibly foolish and self-destructive. Sanctions is not just a word. It can mean no oil money from oil companies; international arrest warrants for perpetrators; travel bans for perpetrators and their families; seizure of bank accounts; arrests of relatives colluding with illegal behaviour. It means becoming impoverished and becoming a fugitive."
She implored officials to act in good faith and "respect the vote and accept the election results – and let us all work together to build a great country for all Guyanese."