The Carter Center has officially launched its observer mission for Guyana's General and Regional Elections due March 2, while at the same time making it clear they are also prepared for any potential post-election legal challenges.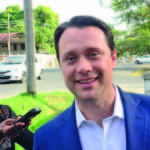 This was communicated in a statement sent out earlier on Tuesday. According to the Carter Center, the observer mission has already been deployed around the country. These observers, it was explained, will later be joined by short-term observers and high-level officials from the Center.
"The mission will observe and examine key aspects of the electoral process, including the pre-electoral environment, status of the Guyana Elections Commission's preparations for elections, and campaigning."
"Teams of long-term observers are currently deploying across the country and will later be joined by short-term observers and high-level leadership to observe voting, counting, and tabulation procedures," the Center further explained.
Their roles will include observing voting, counting and tabulation procedures by GECOM staff. The Carter Center also noted that they are prepared for any eventuality post-elections, including mediating any potential legal challenges against the results.
They also assured that periodic updates will be issued to inform the public of key findings. At the end of their mission, an independent assessment of the electoral process and whether it followed international standards will be issued.
The Carter Center's announcement comes following GECOM issuing ads for local observers to send in applications. So far, reports indicate that 10 local observers have applied for observer status.
Speaking to the media after Tuesday's statutory meeting, GECOM Commissioner Sase Gunraj explained that the closing date for expressions of interest for local observer status is today. The applications, he said, will be reviewed on January 16.
Several organisations have already applied to become observes of the "Mother of all" elections due to widespread fears of rigging.
People's Progressive Party General Secretary Bharrat Jagdeo had stated that these fears expressed by various pockets of people across the country are not unreasonable and points right back to previous rigged elections which occurred in Guyana under the leadership of the People's National Congress (PNC).
He added that some of the key players during that period in the 1980s are still prominent in the current Government which gives more reasons why citizens across Guyana may have that level of fear about election rigging.
Jagdeo has in the past called on Guyanese to be alert and work hard toward preventing this but he has vowed to fight against any form of election rigging.
But President David Granger has brushed aside suggestions that he would follow in the footsteps of the late President Forbes Burnham. Burnham was accused of rigging elections to stay in power. He ruled Guyana from 1964 until his death in 1985.
Parties
Meanwhile, it was announced after Tuesday's statutory meeting at GECOM that 11 parties were cleared by the Commission to take part in the March 2 General and Regional Elections. A total of 13 parties had initially sought to take part in the elections.
It is understood that the two parties which failed to meet the requirements were the National Service Party and the National Independent Party (NIP). According to GECOM's Commissioner Sase Gunraj, the Secretariat tried to work with these parties to ensure they were compliant.
"Those letters will be sent off by the CEO to inform them. But even prior to today, I understand, it was reported to us that they were informed of their defects and given an opportunity to remedy them," he explained.
When it comes to balloting, Gunraj said that a decision has not been taken as yet. However, he explained that there is a timeline for this that will be adhered.