– Dr Persaud charges parents, guardians to provide safe environment for children
Child Care and Protection Agency (CC&PA) Director, Ann Greene has revealed that between January and August 2020, the Agency responded to 529 cases of child sexual abuse.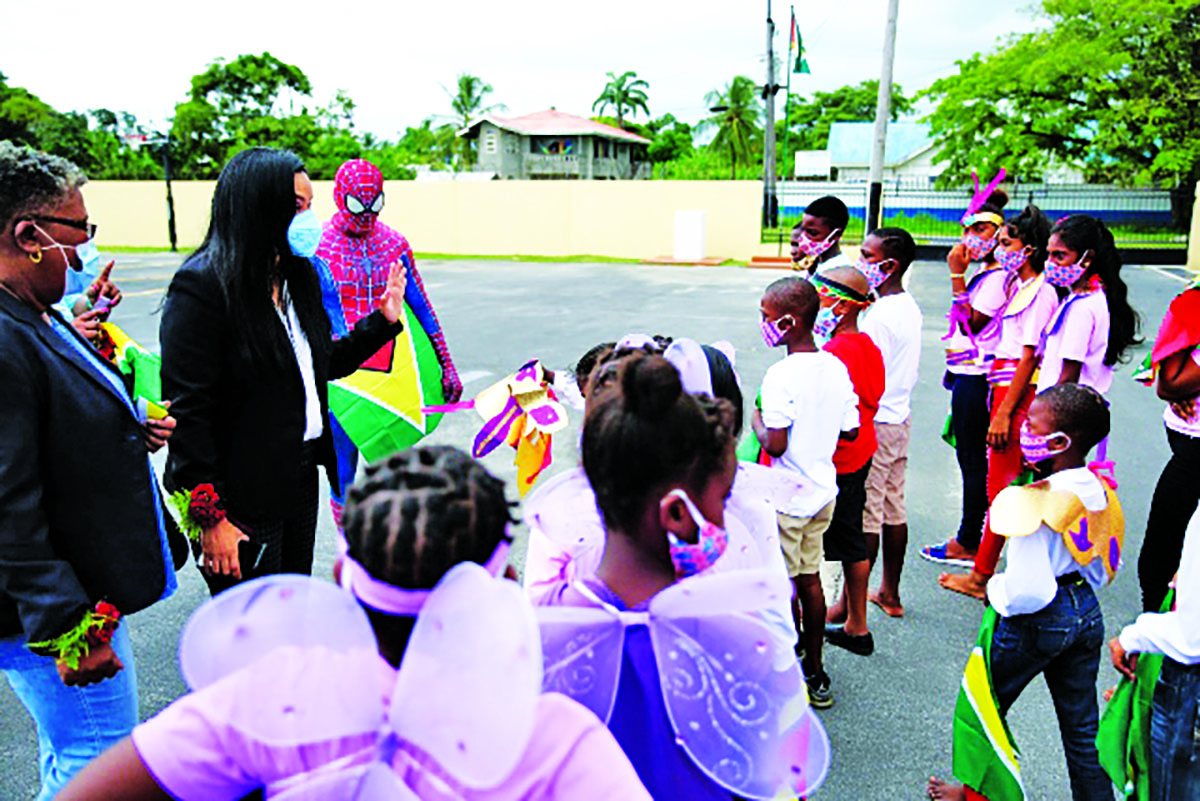 Greene made this revelation at a virtual rally held on Wednesday in observance of Child Protection Week 2020, which was held under the theme "Breaking the Silence on Child Sexual Abuse".
She further stated that Region Nine (Upper Takutu-Upper Essequibo) has the highest rate of abuse with 4.6 per 1000 children affected, followed by Region One (Barima-Waini) with 3.8 and Region Seven (Cuyuni-Mazaruni) with 2.7.
As such, Greene called for more persons to become advocates for children's rights and to support efforts to ensure safe childhoods.
She also called for the establishment of a special victims' quick response unit in police stations, staffed with specially-trained Police Officers, social services officers including child protection officers, and public health officers to facilitate speedy investigations and bring child sex abusers to swift justice.
Human Services and Social Security Minister, Dr Vindhya Persaud highlighted that families and communities should network to provide safe havens for children to ensure that they enjoy a childhood that is free from abuse.
With the closure of schools owing to the COVID-19 pandemic, child sexual abuse has become the most prevalent threat children face. As such, the Ministry has, therefore, upped its efforts to ensure that parents are aware of the danger, and are knowledgeable about ways of protecting their children.
"The Ministry understands the importance of a nurturing family in the development of children. Families need to be educated and supported in their role,'' Dr Persaud related.
During the rally, the Minister also reiterated urgent calls for adults to listen and believe children who report all forms of sexual abuse.
In addition, Director of the Juvenile Justice Department within the Home Affairs Ministry, Orin Boston noted that the public needed to become more mindful about protecting children.
"Many children and families can become vulnerable. There is need for informal support networks…. We need teachers, churches and elders to be onboard in the protection of children," Boston said.
If there is suspicion of abuse, this should be quickly reported, he posited, adding that there were rapid investigations of child sexual abuse, with measures in place to put children in a safe and secure environment.
Boston also advised parents to frequently remind their children about the importance of social distancing and that they should remain indoors during the curfew hours.
The Ethnic Relations Commission (ERC); Guyana Hindu Dharmic Sabha (GHDS); other religious organisations and the United Nations Children's Fund (UNICEF) also participated in the virtual rally.
The event was the highlight of observances being held under the overall theme, "Protecting Children and Empowering Families to cope with the Global Pandemic".