With the annual schools' track and field season upon us, several students from the Chase's Academic Foundation on Monday received a sizeable donation that will boost the abilities of the athletics department.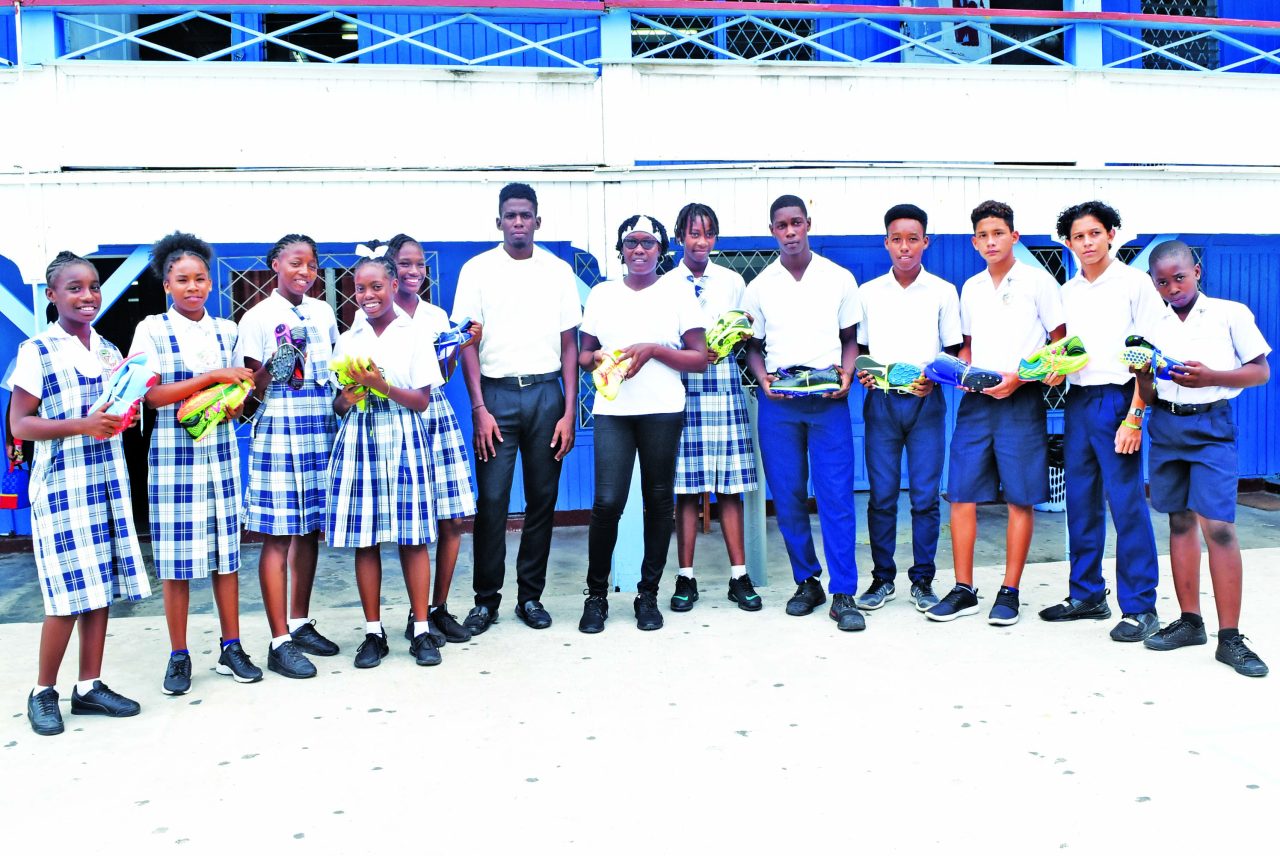 The donation of 12 pairs of 'spikes' was anonymously made by an overseas-based Guyanese at the school's Kingston location on Tuesday afternoon. Wynette Ifill made the presentation on behalf of the donor.
In turn, the collection of shoes was received by one of the school's teachers, Nicholai Major, who highlighted the need for the shoes while expressing his immense gratitude.
"On behalf of Chase's Academy, we are very grateful for this donation, because we know that running shoes are very essential for athletic performance. So, we are very thankful for this," Major stated.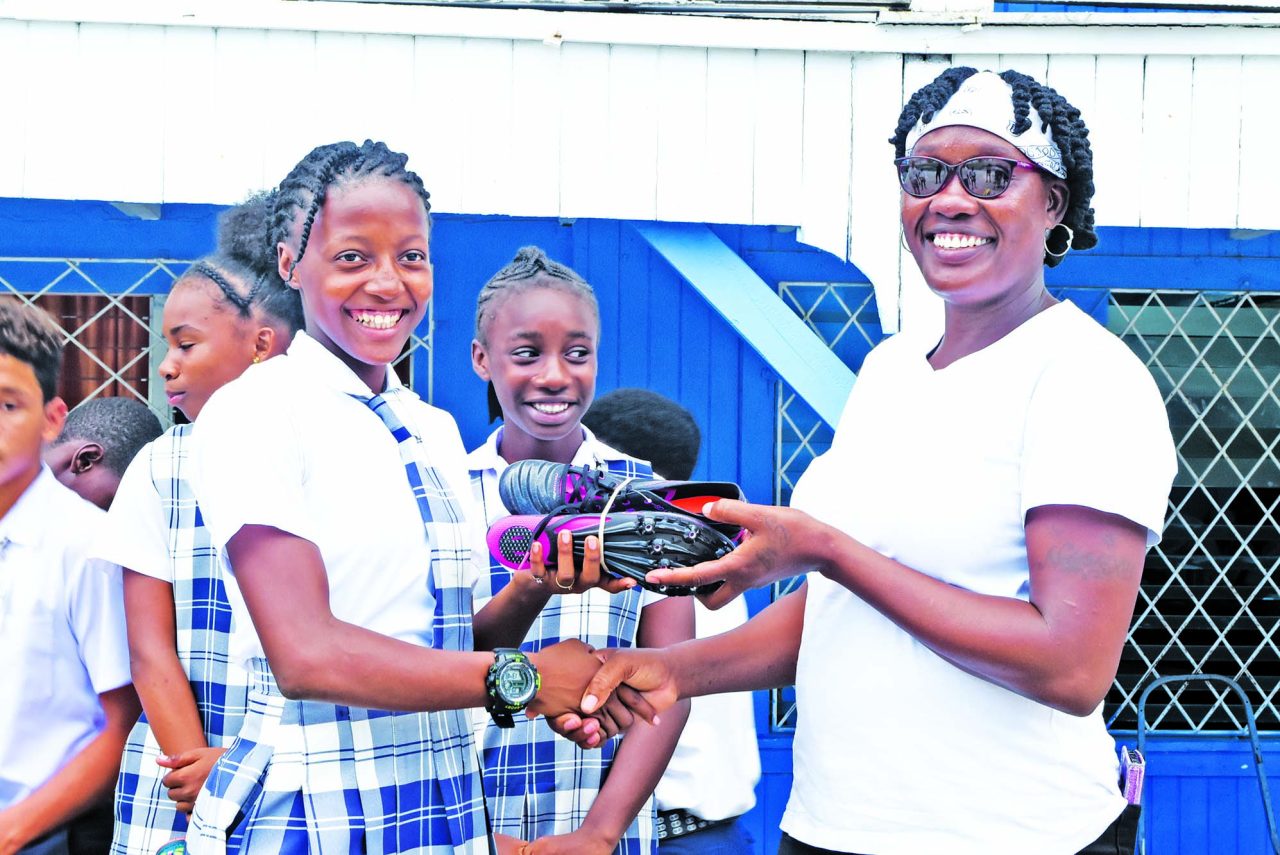 Explaining how the donation will benefit her as the National Schools' Track and Field Championships approach, 100 metres specialist Brianna Charles, who is attached to the Running Brave athletics club, was elated about the donation.
"It will help me a lot, because as an athlete you have to have spikes, as training spikes and a running spikes. At this moment, I didn't have a running spikes because I had to wait until it comes. So, this will really help me, because I wouldn't be putting my mother at an expense," Charles noted.
Highlighting that the donation will be a boost for not only herself but her colleagues, Charles had a few words of encouragement for her peers as they utilise their new equipment to compete.
"What I would tell them is to just keep focused, be humble and trust the process," the teenager stated.