…urges residents to take advantage of economic spin-off of housing drive
Housing and Water Minister Collin Croal during a visit to the Essequibo Coast, Region Two (Pomeroon-Supenaam) on Thursday announced that the Ministry would make 700 house lots available to residents along with 30 street lights by mid-April.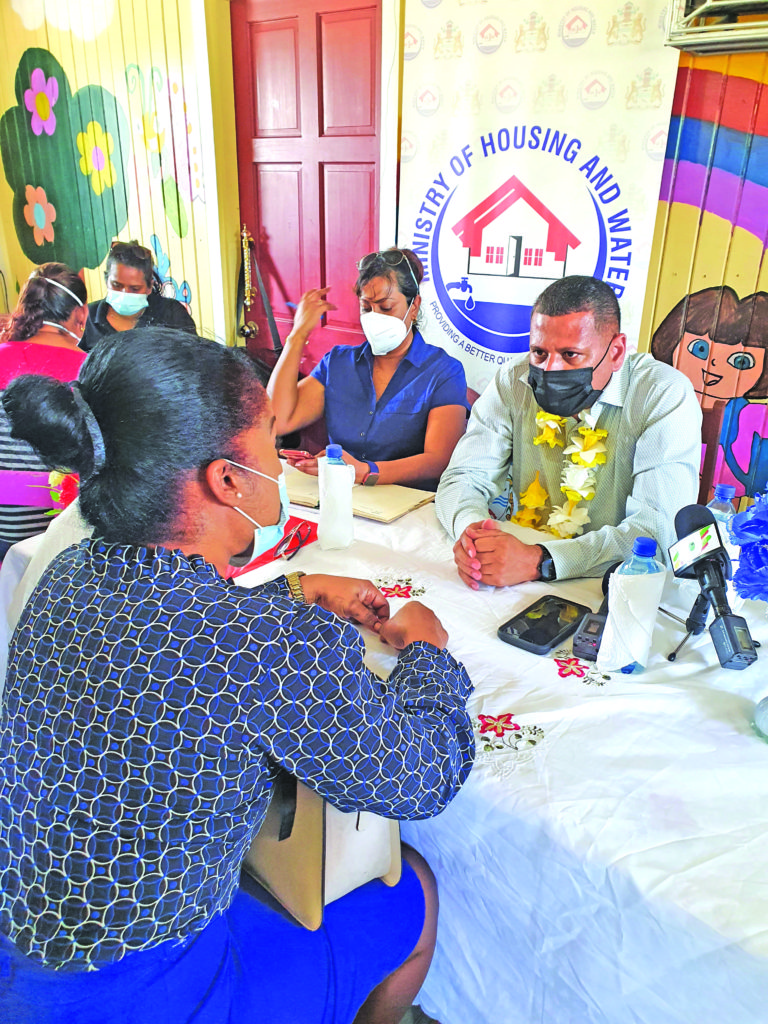 He was at the time addressing concerns of residents and laying out Government's plans for the region at a meeting at the Onderneeming Primary School.
He promised residents that by April 16 and 17, a team from the Central Housing and Planning Authority (CH&PA) will allocate the 700 house lots in Region Two – 350 at Onderneeming and another 350 at Charity Housing Scheme.
He noted that the engineering team was coordinating to map out the layout of the house lots.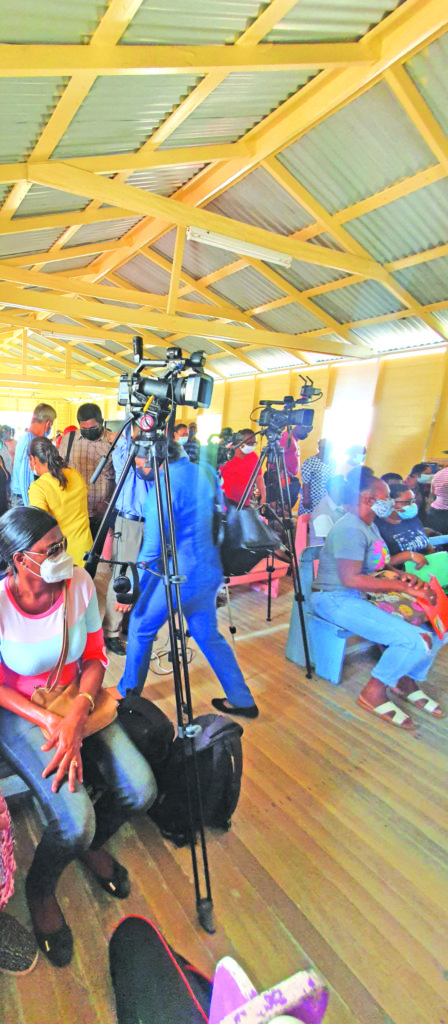 Croal also assured residents that the Housing and Water Ministry was working to reduce the number of backlogged house lot applications. He explained that millions of dollars would be injected into infrastructural development in the area for the next six months.
On this note, he stated that residents should use the opportunity to generate incomes within the region during the developmental phase.
The housing drive, he noted, will see a spin-off in economic activities in all sections of society, including street vendors.
In addition, the Minister highlighted that major investments would be made to install water treatment plants to rectify the poor quality of water within the region. on this note, he added that 99 per cent of residents will receive purified potable water.
Minister Croal also dealt with several other issues outside of his portfolio, but promised to engage the relevant Ministers and agencies of Government.
The meeting was attended by Region Two Chairperson Vilma De Silva, Regional Vice Chairman Humace Oodit and Prime Minister Representative Arnold Adams.