In spite of being tested positive for the novel coronavirus disease (COVID-19), Opposition Member of Parliament, Christopher Jones attended the convening of the 12th Parliament on Tuesday.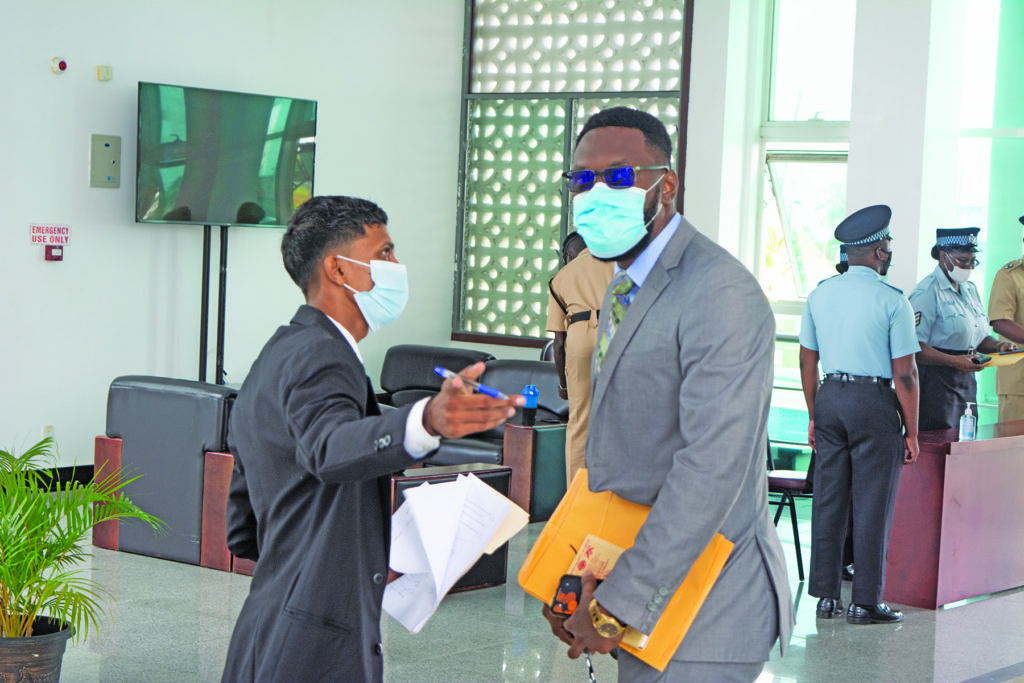 Jones also interacted with a number of parliamentarians as well as ancillary staffers. The former Director of Sport, during the parliamentary break, had a private meeting with Speaker Manzoor Nadir and Clerk of the National Assembly Sherlock Isaacs.
Isaacs told Guyana Times that he was informed of Jones' diagnosis by the COVID-19 Screening Unit stationed at the Arthur Chung Conference Centre – where Parliament is being held owing to the regulations for combatting the spread of the deadly disease.
He said he was immediately "sprayed down" by the workers and advised to monitor himself to see whether he develops any symptoms. The Clerk was also advised that he would be subjected to a COVID-19 test after seven days according to the testing protocols.
Speaker Nadir was also sanitised after being informed of Jones' diagnosis. He will also be tested after seven days.
Efforts to contact Jones and Opposition Leader, Joseph Harmon have proved futile.
Meanwhile, A Partnership for National Unity/Alliance For Change (APNU/AFC) in a subsequent statement said that Jones's positive test was done more than 15 days ago.
"Mr Jones underwent the recommended period of self-isolation, observed all protocols established by the Ministry of Health and his private health-care professional. He, therefore, attended Parliament today (Tuesday) confident that he was no threat to persons. All members of the APNU+AFC coalition will continue to observe these protocols until otherwise informed," the grouping said in its statement.
This publication was told that Jones was informed of his diagnosis prior to attending the convening of the 12th Parliament. However, he seemingly did not adhere to the COVID-19 protocols which stipulate that once tested positive, the patient goes into quarantine for 14 days and is then retested to confirm recovery.
New cases
Meanwhile, the Health Ministry reported that Guyana recorded 67 new cases of the novel coronavirus disease (COVID-19) as of Tuesday. This now takes the total number of confirmed cases to 1373.
Based on the figures released, 11 persons are now housed in the COVID-19 Intensive Care Unit (ICU) at the Georgetown Public Hospital Corporation (GPHC) while 742 recoveries have been recorded. Of the total cases, 679 are males while 694 are females. The Ministry said that 67 persons are in institutional isolation while 512 are in home isolation. Ninety-eight persons are in institutional quarantine and the death toll remains at 41. Thus far, 8822 tests have been administered. (G2)