…PNCR Executives now all from Norton's slate
Vinceroy Jordan is set to become the second Vice Chairperson of the People's National Congress Reform (PNCR) Executive after Christopher Jones announced on Wednesday that he would be stepping aside.
At the party's 21st Biennial Delegates Congress held in December 2021, Jordan and Jones tied after obtaining the same number of votes for the position of PNCR Vice Chairperson.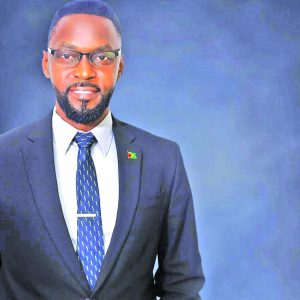 Describing the situation as "unprecedented", Jones said in a statement on Wednesday that while the PNCR's membership expressed their confidence in both of their abilities to serve the Party, he believes that the younger leaders should be given the opportunity to serve.
"…I see it fit to make way for young, fresh and vibrant leaders, like Mr. Jordan, to take the PNCR into the future," the former PNCR youth leader stated.
According to Jones, who is currently a Member of Parliament and the Opposition Chief Whip in the National Assembly for the A Partnership for National Unity/Alliance For Change (APNU/AFC), he considered and discussed his decision at length with the leadership of the PNCR.
With the party's leadership already been informed of his intention to step aside, Jones expressed his confidence in Jordan's ability to further advance the party's development agenda.
"I am confident in Mr Jordan's ability to serve the Party well in this position and to bring fresh ideas and perspective to the Leadership. I look forward to working with him and by extension the full complement of the Executive, as we move towards the development, advancement and upliftment of our Party's base and the Guyanese people," he asserted.
Nevertheless, Jones indicated that he still remains a member of the PNCR's Central Executive Committee (CEC), having won the second highest votes, and will continue to function as an executive member of "the mighty PNCR".
There were two spots for the post of Vice Chairman at last month's Congress. The first was secured by Elizabeth Niles-Williams, while Jones and Jordan tied with 381 votes each for the second spot.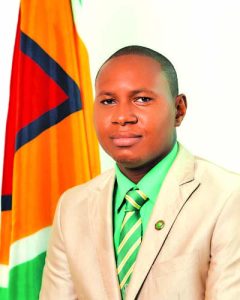 Chief Election Officer of the party's congress, Vincent Alexander had recommended a by-election be held to resolve the tie between the two.
Jones had always been an advocate for youth leaders.
In fact, at the party's last Biennial Congress in 2018, where he had topped the list of CEC members with the greatest number of votes, he had pledged to open the field for young party members to partake at the leadership level.
Last month's Congress saw a shake-up in the entire leadership of the PNCR – the leading party in the APNU faction of the coalition Opposition.
Aubrey Norton was elected as the new PNCR Leader, while Member of Parliament Shurwayne Holder is the new Chairman of the party.
Norton had defeated current Opposition Leader Joseph Harmon and party member Dr Richard Van West-Charles to secure a landslide victory.
Vice Chairperson, Elizabeth Niles. Earlier this month, PNCR announced that Norton has appointed Opposition MP Geeta Chandan-Edmond as the party's General Secretary, replacing PNCR stalwart Amna Ally.
Two weeks ago, however, Norton disclosed that the new Central Executive Committee has decided that as leader, he should also sit in the National Assembly as the Leader of the Opposition and hold the post of Head of the APNU/AFC List of Candidates.
Harmon, who was appointed Opposition Leader by former PNCR Leader David Granger who is the current Head of the List, has refused to step aside from the post.
In fact, the APNU faction, which comprises of several small parties with the PNCR holding the majority stakes, has also objected to this.
Nevertheless, Harmon and Norton have been engaging in discussions on the issue.
Last week, Norton told reporters those talks did not result in any concrete decision. He was tight-lipped about those discussions, stating that it is an internal matter that will be deliberated on and when a decision is made, it will be announced.
"It's an internal matter and we will discuss it internally. Once we would have completed those discussions, I will inform the press," the new PNC Leader told media operatives. (G8)