Action continued over the weekend in the 20-over competition staged by the Georgetown Softball Cricket League Inc. at the Everest Cricket Club ground on Camp Road in Georgetown.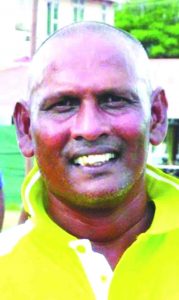 Weekend competition saw the in-form Regal Masters dominating HS Masters by 9 wickets, compliments of a half-century from Mahase Chunilall and a 4-wicket haul from Fazleem Mohamed.
Having been successful in their overseas matchups, it was always expected that Regal Masters would make light work of the opposition.
Opting to bat first under sunny conditions, HS Masters commenced their innings in flamboyant style. They knew that they needed to register a mammoth total if they wanted to topple Regal Masters; but, while a victory was on their mind, they forgot to cater for the in-form Fazleem Mohamed.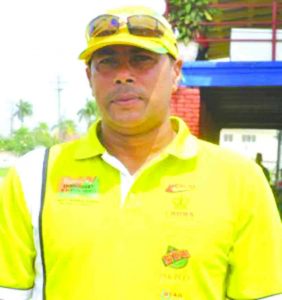 Quick on the uptake, Mohamed utilised the prevailing conditions to his advantage as he bagged 4 wickets for a mere 21 runs in delivering his allotted overs. He was so able to restrict HS Masters at key moments in the game that at one stage they were at 80-4 and in dire need of runs. Their hopes of a big total were eventually dashed, as they could accumulate only 132-6 in their 20 overs.
Leading run-scorer for the HS Masters was Samuel Kingston, who blasted an unbeaten 42 that included two boundaries and four towering maximums.
Wicket-takers for Regal Masters included Saheed Mohamed and Roy Persaud, who each took one wicket.
Needing a paltry 132 for victory, at a net run rate of 6.6 runs per over, Regal Masters stamped their command on the game from the first ball they faced. Mahase Chunilall and David Harper launched the ball to every part of the ground as they put together a partnership of 111, which practically handing their side the game.
Although Harper fell for 32, Chunilall continued the rampage, eventually taking his team over the line with a well-played 75 scored off 47 balls. Regal Masters ended their innings on 133-1 in 14.4 overs.