… set to participate in Pro Worlds this November
By Timothy Jaikarran
They say good things come to those who wait. This can be said about Kerwin Clarke.
The talented bodybuilder, who is by no means ordinary has shown time and time again that once he sets his mind on something, he will achieve it. On June 25, 2022 at the World Natural Bodybuilding Federation-sanctioned Hercules Charlie Carollo Legacy Classic, which was held at the Bronx Community College Theatre, Clarke won the overall competition, which saw him earn his Pro Card rank and invitation to the Pro Worlds slated for Los Angeles, California, November 20, 2022.
The competition was by no means easy, it was rigorous and required not only showcasing your best package on stage but also having strong mental focus, all qualities that Clarke possesses. Prior to this event, Clarke had to pass his polygraph test, which rigorously focused on the use of banned substances, in order to earn a spot onstage. He then competed in the men's bodybuilding open class, winning the middleweight category and from there, winning the overall. He then had to produce samples for further testing.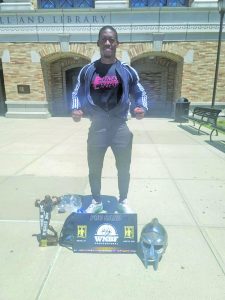 When asked how he felt after gaining his Pro Card, Clarke said, "Being able to get my Pro Card is just a blessing in disguise along my fitness journey. In terms of the work, the work is now going to get more complicated than it was. The head judge and the entire panel gave me their view and they were all happy with my package and how I displayed details in each comparative pose. I will continue to work diligently and continue to work smart. The lead-up to this would have been overwhelming, through adversity, through good times, in adversity meaning that I had to exit Guyana to see a chiropractor to rectify injuries that I would have inherited over time in the sport of bodybuilding."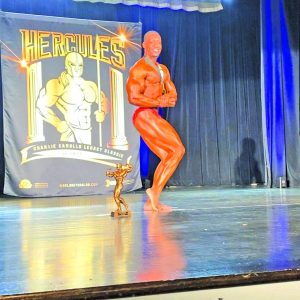 According to Clarke, while the feeling of victory was great, it was a late decision to do this event which tested his knowledge and experience. He noted that he contracted the influenza one week prior, which forced him to not deplete the way he should; however, he trusted himself and put forward his best package.
He further divulged that he was extremely grateful to the Almighty for his continuous blessings, because without Him nothing is possible. He also showered much praise on his very good friend Rawle Green, who encouraged him to be part of the event; his brother Kereon Clarke, who always takes time out to be part of his contingent and ensures that he is stage ready; Hugh Ross, who has always been a mentor to him; and a plethora of others. Clarke then explained that his result was proof of all the work that everyone has been putting into his success. For Clarke, his vision will now be focused on Pro Worlds, which means that his journey has now begun and he will be putting in a lot of work and making the necessary sacrifices to be successful.
In closing, Clarke said, "I would also like to thank my sponsors – Champ Fitness, Max Consultancy Accounting Services, Fitness Express, and Fitness53."