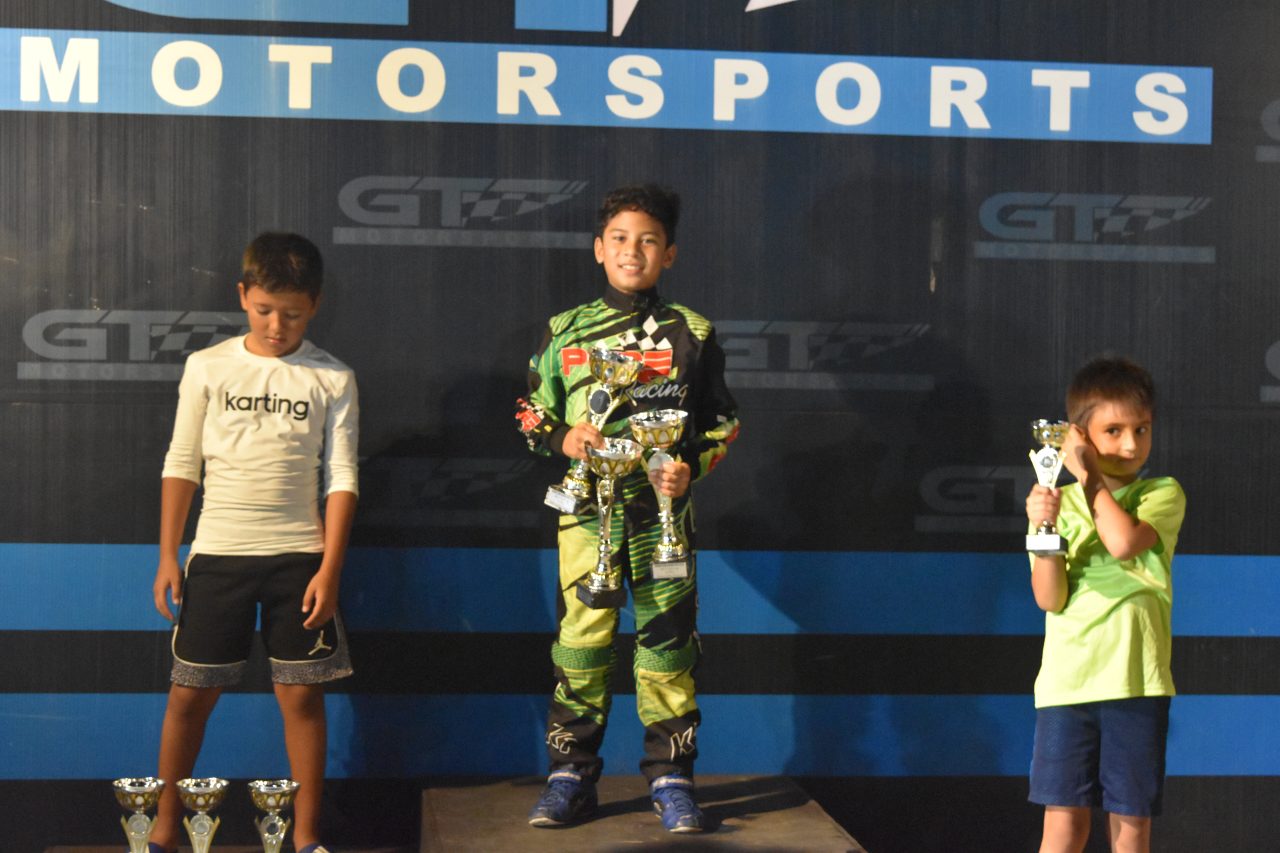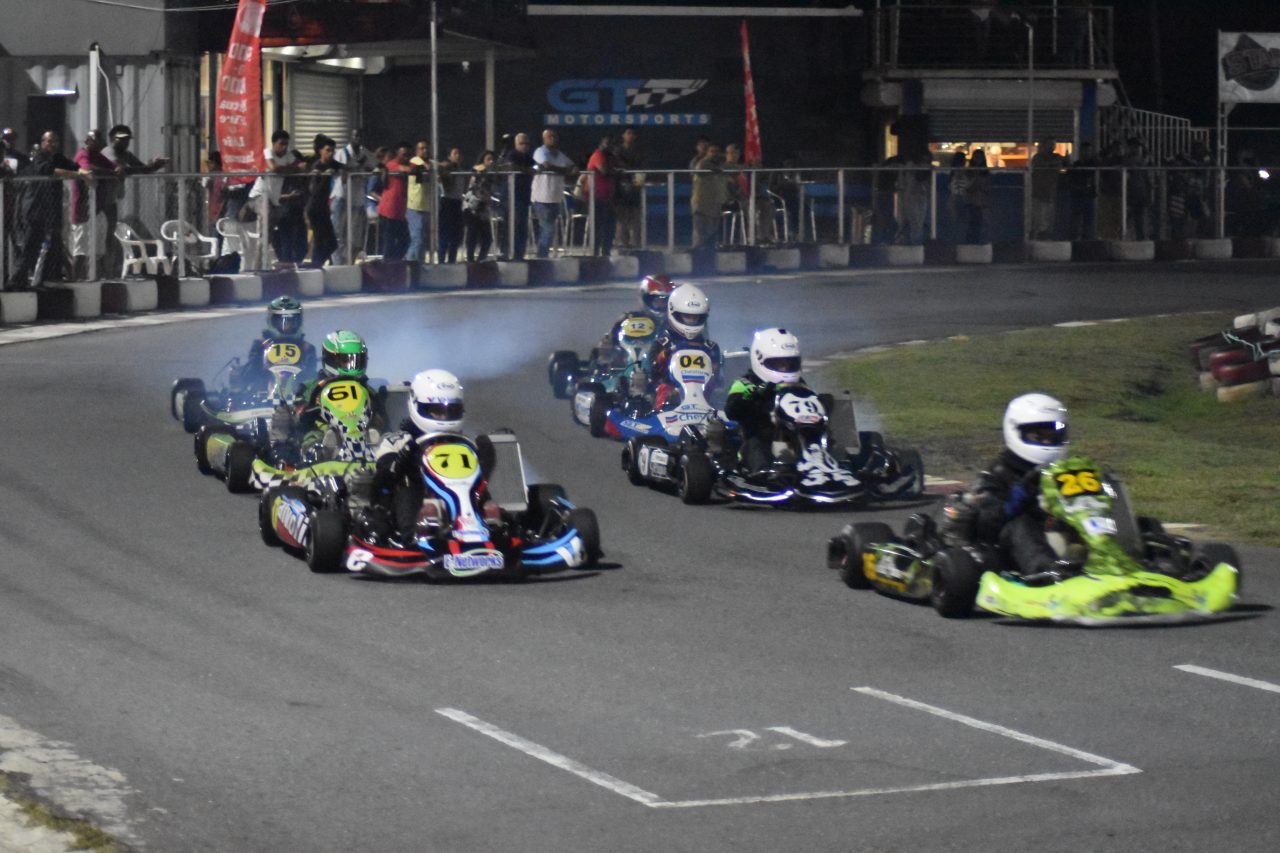 Pure Racing's young driver Justin Ten-Pow continues to dominate the junior Go-karting scene. He swept the accolades in the 60cc Kids Cup on Saturday evening at the Guyana Motor Racing and Sports Club's track at Thomas Lands and Albert Streets, Georgetown.
Having showcased his skills across the Caribbean region in recent times, the youngster showed up and dominated the proceedings at the Georgetown Grand Prix, recording healthy leads in all of his races.
Ten-Pow drove a total of 3.48.707 in his first race, to take the 60cc Kids Cup Race 1 with a best lap of 34.481s. Nicholas Sawh was the next best driver, trailing but crossing the line twelve seconds after the victor, and recording a time of 4.00.042. Ben Phang came third, clocking 4.07.736s.
In Race 2 of the 60cc Kids Cup, Ten-Pow again cruised to victory in a time of 4.35.507, his best lap being 34.773s. As happened in the first race, Sawh finished second, while Ben Phang crossed the line third.
By the third Kids Cup race it was deja vue for the spectators, as Ten-Pow again dominated his small pool of challengers with a time of 3.43.367. The podium was again completed by Nicholas Sawh (3.55.222) and Ben Phang (3.58.209).
Stephen Nobrega and Kristian Jeffrey dominated the 125cc Seniors x 30 race; while Zack Persaud, Nathan Rahaman and Rayden Persaud shared the podium positions in the 125cc x30 Junior races.