– Corlette, Neto, Callender take top spots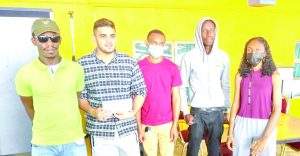 Candidate Master Wendell Meusa has won the Open Rapid Chess Championship by scoring a remarkable eight points after nine rounds of play at the School of the Nations on January 2, 2023. His only defeat was at the hands of Saeed Ali, who finished fifth overall.
Coming in second, just one point behind the champion, was Glenford Corlette. Corlette lost to Meusa and Davion Mars, who finished in fourth place with 6.5 points.
Also finishing on 6.5 points was third-place finisher Roberto Neto, who edged Mars by a direct encounter tiebreak for the prize. Neto lost in a round-four clash to Meusa and a round-six clash against Corlette, and then proceeded to draw his match with Saeed Ali in round seven.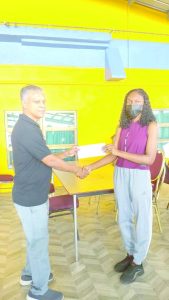 The top female was Jessica Callender, who finished ninth overall with four points. Her losses came against Meusa, Owen Mickle, Mars, Michael Chapp-Jumbo and Corlette.
Fifteen players competed in the one-day event under a time-control of 10 minutes per player with a one-second increment after each move.
This event has been the first in a packed year of tournaments for the Guyana Chess Federation.
Anthony Drayton was the tournament's organizer and chief arbiter.
The top player in the event received $50,000 cash. Second prize was $30,000, third prize $20,000 and the best female was awarded $20,000.