By Jemima Holmes
An eager bunch of young boxers are biting their nails and watching the clock as they bide the time before embracing the opportunity to put their skills to the test against their Caribbean counterparts in the Winfield Brathwaite Junior Boxing tournament.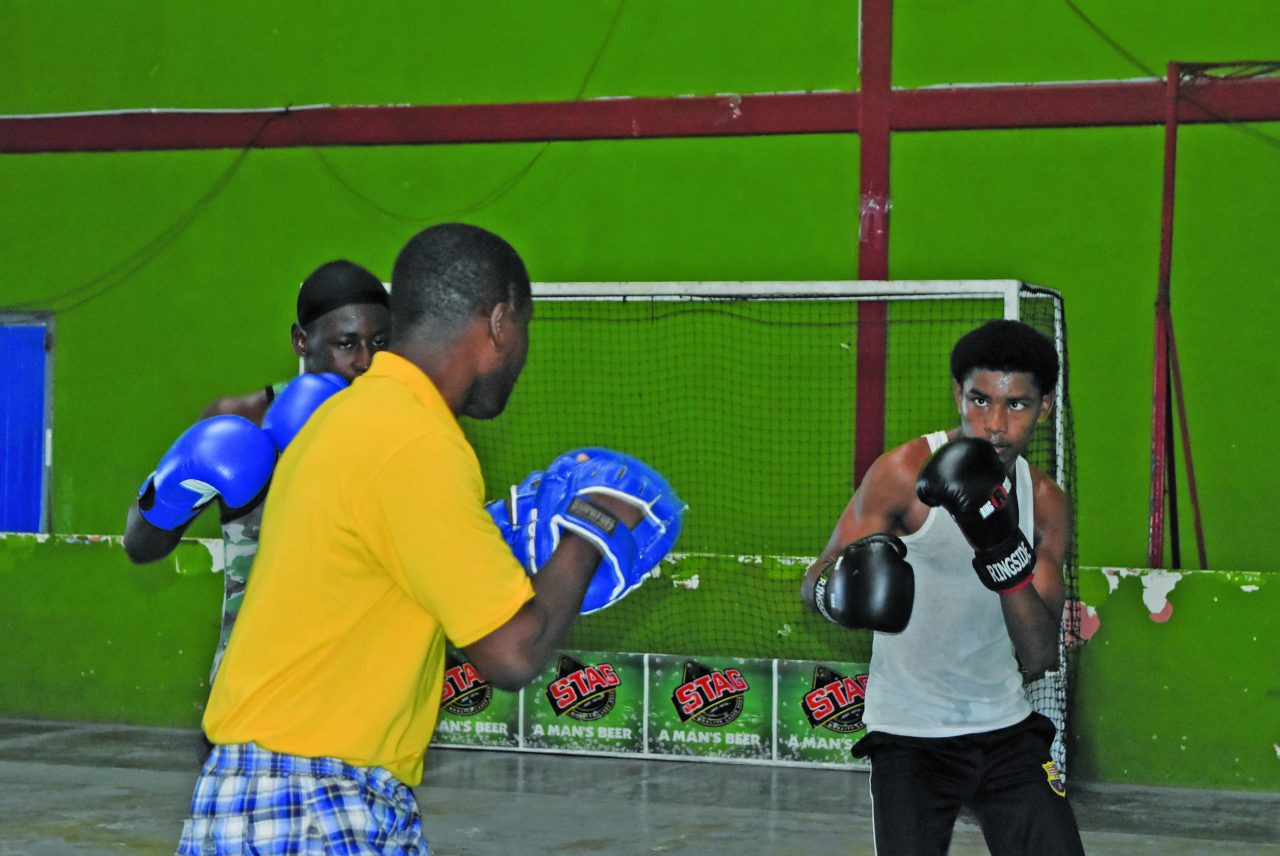 This evening at the Cliff Anderson Sports Hall (CASH), a batch of 20 school-aged Guyanese boxers will take to the ring against pugilists from Barbados, Trinidad and Tobago, Haiti, Cayman Islands, St Lucia, Grenada and Dominica as they vie for top honours in the Winfield Brathwaite tournament — formerly the Caribbean School Boys and Juniors tournament.
The Guyanese boxers have been fully encamped since August 2, and are said to be eager and ready for the three-day competition that will run from Friday August 16 to Sunday August 18.
Guyana Times Sport caught up with one of three coaches, Clive Atwell, who spoke on the importance of conducting such an encampment.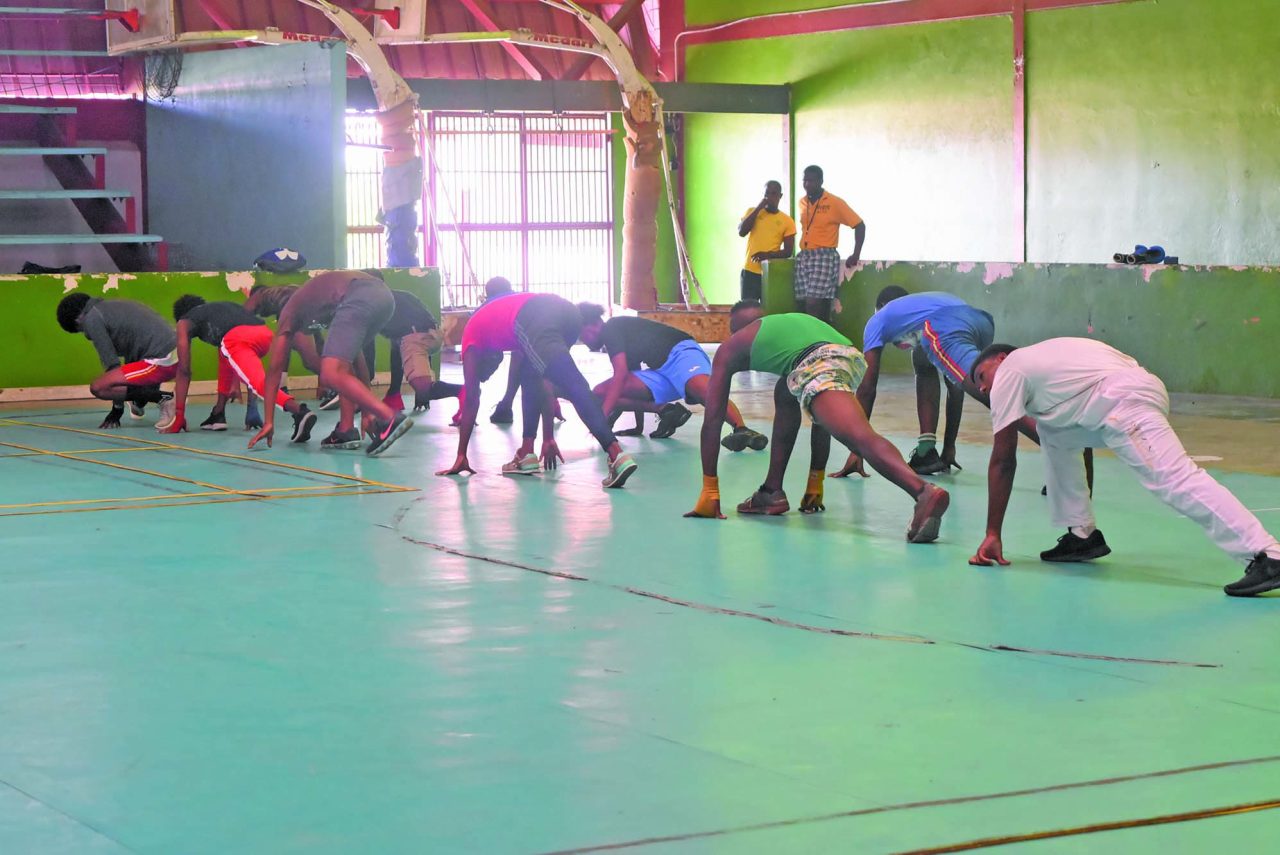 "It was definitely important. There's this proverb: 'If you lime with wolves, you'll learn how to howl', and living with boxers like yourself, it helps you to sharpen your craft and think like a better boxer. The whole spectrum of being amongst people who share a similar passion like you share has been an important medium in their progress. That's why we thought it was necessary to have an encampment," Atwell explained.
Questioned about the technical aspects of the encampment, Atwell, a former boxer himself, revealed some of the areas that were worked on, and noted that the team has made vast improvements.
"One of the key elements was balance: how to rotate the body and position your punch properly. We also tried to instill rhythm and timing. The kids are strong, they want to fight, but these technical aspects are what they are lacking. They cannot come to perfection with two weeks' camp, but they would have come a far way," he said.
Given that the tournament is being hosted right in their backyard, so to speak, the coach was keen to highlight that the team would be looking to utilize the home advantage.
"I think the main point in sports it that you're at home. And when you're at home, you try your best to give it your all, because you've got your friend and family in the background, and you want the flag to continue flying. So, being in your home country is automatically a boost for the fighters," he said.
Disclosing some of the technical aspects of the training sessions — which included agility, mobility and landing better punches — the coach also revealed that the boxers have become more disciplined since they began the encampment. For this reason and more, Atwell is positive that Guyana can cop the overall win for a fourth year in a row.
"I don't see there being a problem with us taking the title; the guys are ready and eager. There are a few who haven't committed to an opponent as yet, and you can see that disappointment. So, all going well tomorrow night (tonight), Saturday and Sunday, I don't see any reason why Guyana wouldn't walk away with the overall crown," the coach proudly declared.
The teenage pugilists are pumped up ahead of Friday's card. One of last year's best female boxers, Alisha Jackman, has said she has her eyes set on the accolade again.
"Some of the things I worked on were my jabs and my 1-2. I'm focused on winning again, starring again, and getting (nominated as) best boxer," she declared.
The youngest boxer in the camp is 13-year-old Thierry Moore. He will be making his Caribbean Championship debut, but the youngster is confident of copping a gold medal.
"I worked on my defense, my attacking, and combat. I think I can win. I'll go into my 'A' game and come back with the gold," the youngster predicted.
A gold medal is also on Emmanuel Pompey's mind. The youngster revealed this while explaining that he had focused on his right hand punches during training.
"I trained hard, and hope to go out there and do my best to bring home this gold for Guyana," he said.
The full list of boxers is: Isaiah Moore, Emmanuel Pompey, Thierry Moore, Mark Crawford, Richard Howard, Travis Inverary, Malachi Jones, Jaqwan Milo, Sean Graham, Dwayne Castello, Alex Butcher, Fitz Haywood, Jevon McKenzie, Shurlon Stephen, Royan Benjamin, Alisha Jackman and Abiola Jackman.
Tickets for the stands are priced at $500, while ringside tickets cost $1500. Ringside season passes can be purchased for $4000.