…as 4 new Coalition MPs sworn in
Following a three-month interval pending the outcome of challenges to the no-confidence motion in the local courts, the National Assembly resumed sitting on Friday with a motion to honour the death of convicted terrorist Abdul Kadir.
Kadir, a former People's National Congress (PNC) Member of Parliament and Mayor of Linden, died back in June 2018 in a penitentiary in the United States of America, where he had been serving a life sentence for plotting a 2007 terror attack at the John F Kennedy International Airport, New York.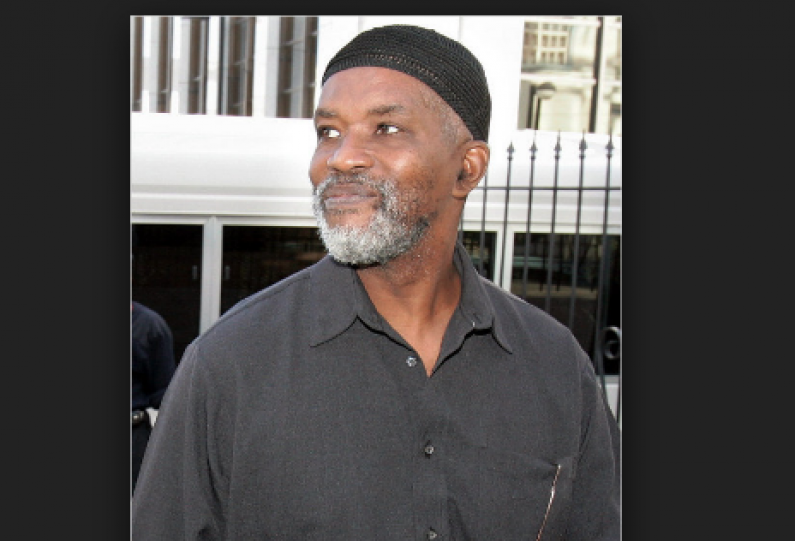 The motion – Sympathy on the Death of Mr Abdul Kadir, former Member of Parliament – was tabled by Minister Valerie Patterson-Yearwood. The motion states: "Be it resolved that this National Assembly records its deep regret on the death of Mr Abdul Kadir on 28th June, 2018, and pays tribute to his dedicated service to the Parliament of Guyana as a Member of Parliament, where he served in the Eighth Parliament, from 17th April, 2001 to 2nd May, 2006, and to the people of Guyana.
"The people of Linden and Guyana have lost a great man, a stalwart; a bold and courageous man. So I ask this National Assembly that we direct an expression of sympathy (to) be conveyed to his sorrowing widow, children, grandchildren and relatives," Minister Valerie Patterson-Yearwood said as she tabled the motion, which was eventually carried in the absence of the People's Progressive Party/Civic (PPP/C) Opposition.
New MPs
On the other hand, Friday's sitting of the National Assembly saw four new Coalition Members of Parliament (MP) being sworn in to replace the four former ministers who were forced to resign as a result of their dual citizenship.
The four new Parliamentarians on the Government's side, who took the oath of office in the half-empty House, were Working People's Alliance (WPA) Chairperson Tabitha Sarabo-Halley; Branch Manager of NCN Berbice, Donna Mathoo; former Parliamentarian Mervyn Williams, and Reynard Ward.
These four new MPs were sworn in to replace former Public Service Minister Dr Rupert Roopnaraine; Minister of Foreign Affairs, Carl Greenidge; Minister of State, Joseph Harmon; and Business Minister Dominic Gaskin respectively, who were all forced to resign from the National Assembly after recent court rulings deemed it illegal for persons holding dual citizenship to be sitting in the House.
Speaking with reporters on Friday, the new Parliamentarians shared some of the areas they would be pushing for in their new roles. Ward spoke about advancing agriculture issues, since he came from a farming background.
"I'm from an agriculture base, so I'll be looking at young people in agriculture. I'll be looking at the rural-urban migration and creation of jobs within the rural communities. I'm a rural person myself. I was born and raised on the East Bank of Berbice in a farming community; both my parents are farmers still, and I am a farmer myself, among other things within the agriculture sector," Ward stated.
Meanwhile, Mathoo said she would be focusing more on issues relating to women and youth empowerment, as well as gender-based issues, among others.
Upon his return to the National Assembly, Williams noted that, as Advisor to the Indigenous Peoples' Affairs Minister, he would be pushing issues that would see the development of the country's first people.
"I will continue to drive Government's agenda, which essentially seeks to do a number of things; but principally happening now has to do with the revision of the Amerindian Act, securing an extension to the Amerindian land-titling project, and to ensure that the question of land tenure is addressed," Williams noted, while adding that he would also be working to ensure that President David Granger's vision of connecting the hinterland to the coastland is realised.
Sarabo-Halley, who has been appointed the new Public Service Minister, said she would share her plans for the ministry after being sworn in as the minister. But nevertheless, she lauded the coalition Government for giving young persons a chance to serve the country.
As a result of the resignation of four senior ministers, not only from the National Assembly but from Cabinet as well, President Granger has reshuffled his Council of Ministers, a development which has seen several junior ministers being reassigned to new ministries and the appointment of two new ministers to Cabinet.
In addition to Sarabo-Halley, the Head of State also appointed Coalition MP Haimraj Rajkumar as the new Business Minister, replacing Dominic Gaskin.
Additionally, Junior Minister Dawn Hastings has been appointed Minister of State, replacing Joseph Harmon. She told reporters that she is ready to tackle the vast responsibilities awaiting her.
House Speaker Dr Barton Scotland also announced that Opposition MPs Gail Teixeira, Odinga Lumumba and Adrian Anamayah had also tendered their resignations earlier this month. However, he is awaiting their replacements to be selected from the PPP/C's list.
Friday's sitting was held in the absence of the Opposition MPs, who indicated that they would not attend any parliamentary sessions until the hearing and determination of the appeal cases on the no-confidence motion filed at the Caribbean Court of Justice (CCJ). These cases are coming up on May 9 and 10 for arguments.