…896 Police reports, 104 convictions for 2021
While COVID-19 related measures may have decreased the spread of the deadly virus, they seem to have created an ideal environment for an increase in domestic violence. On this note, the Judiciary and the Guyana Police Force have reported an increase in domestic violence cases.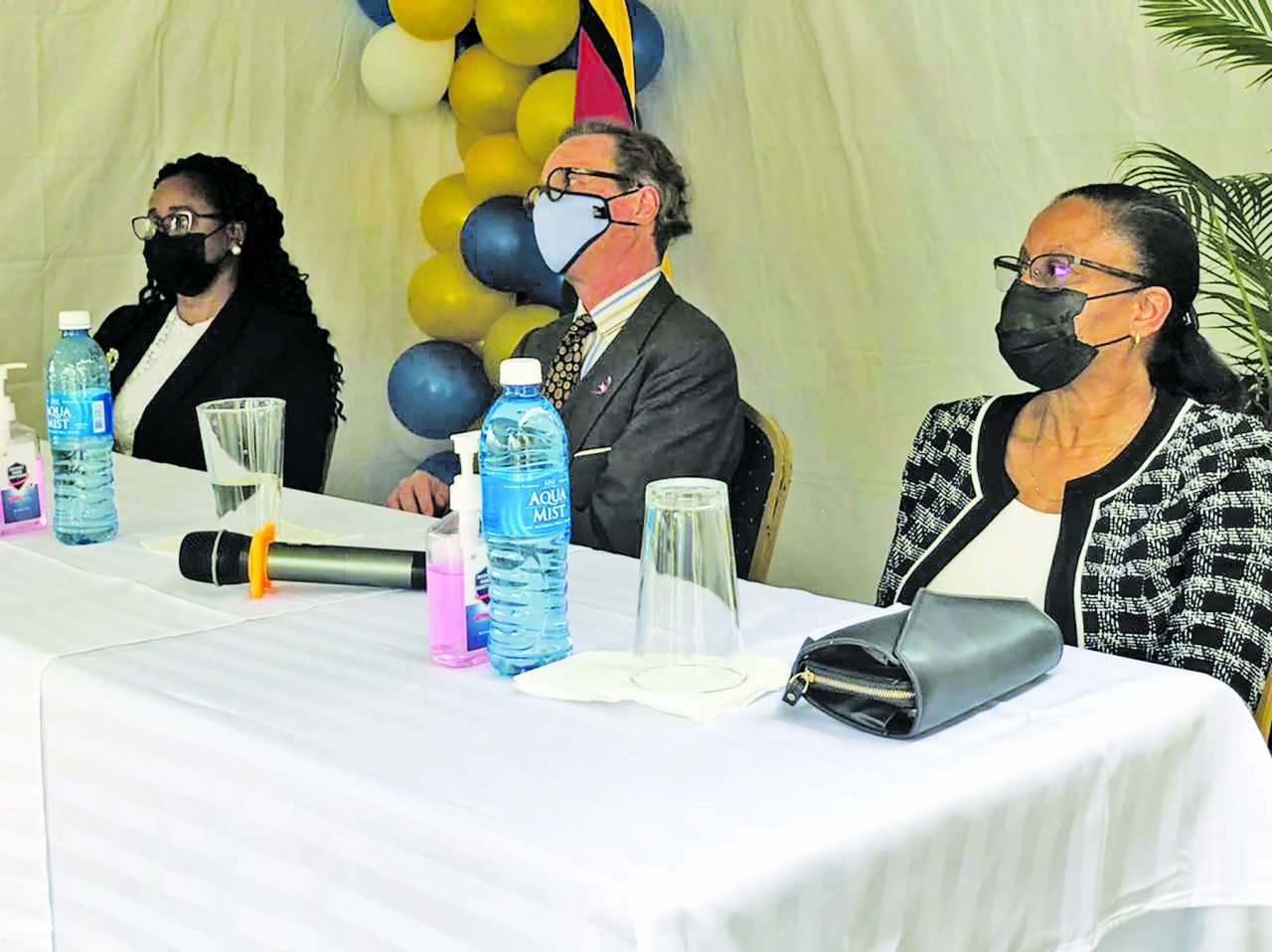 This was revealed on Monday by Chancellor of the Judiciary Justice Yonette Cummings-Edwards and Commissioner of Police Nigel Hoppie. They were at the time giving remarks at the opening of the domestic violence interview and virtual hearing rooms at the Leonora and Wales Magistrate's Courts in Region Three (Essequibo Islands-West Demerara).
The facilities at the Leonora and Wales Magistrate's Courts cost $745,400 and $643,160, respectively. Justice Cummings-Edwards, in her remarks, noted that domestic violence is indeed an undeniable scourge that transcends racial, social, and economic lines.
Emphasising that domestic abuse, intimate partner violence, and psychosocial abuse and its likes have been part of the ills in society and must not go untackled, she disclosed that Guyana, like many other countries, has seen a rise in domestic violence during the COVID-19 pandemic.
Increase
For his part, Hoppie revealed that as of June 2021, the Police received 896 reports of domestic violence. This, he said, resulted in 439 cases and 104 convictions. He added that this is in comparison to 732 reports, 370 cases, and 85 convictions for the same period last year.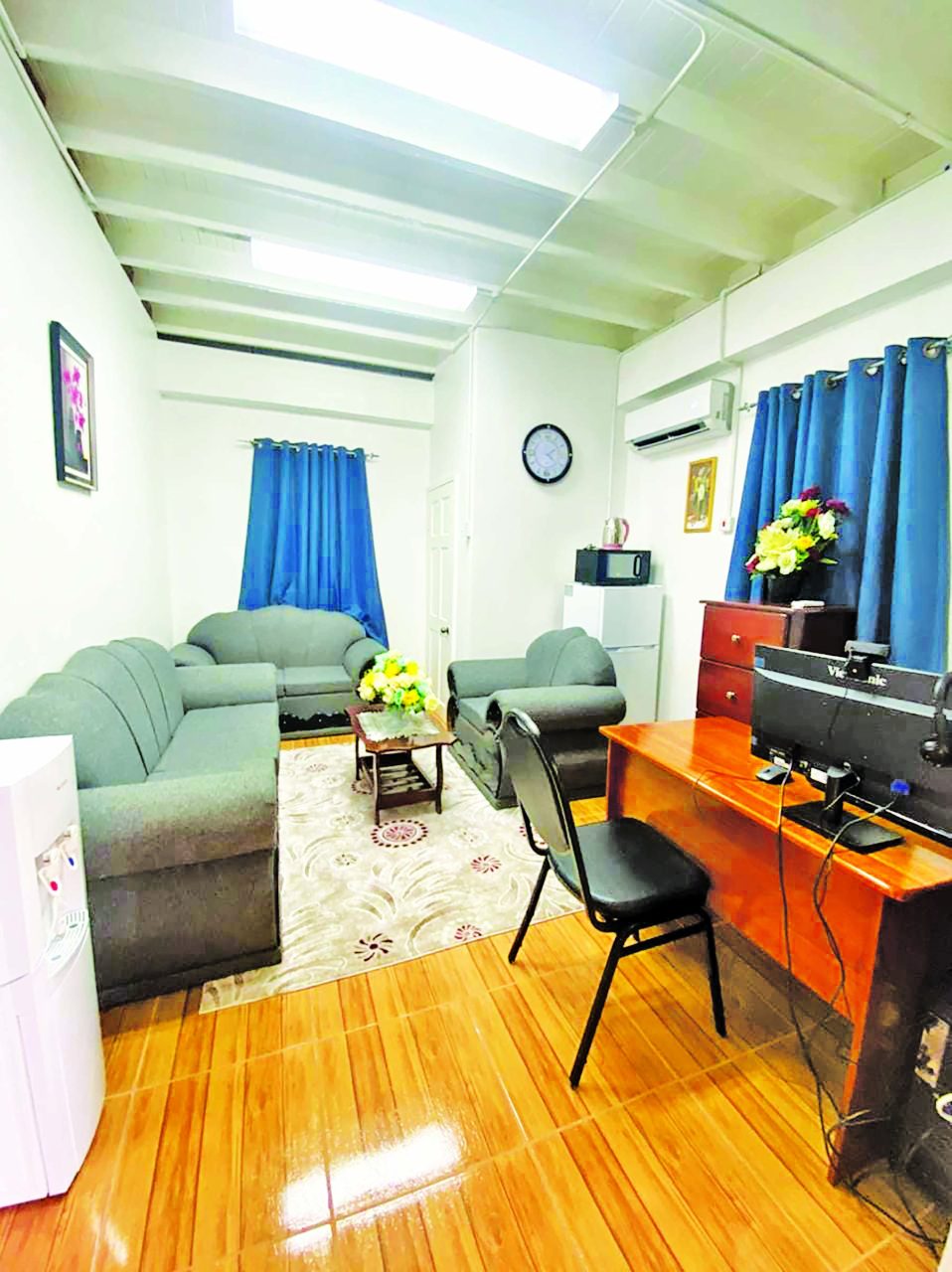 In 2020, 1672 reports were lodged which resulted in 893 cases and 112 convictions, while in 2019, 1499 reports of domestic violence were made which resulted in 918 cases and 261 convictions.
"There is increased tension in the household and as a result of the pandemic this would have added to such tension and violence," Justice Cummings-Edwards pointed out. She revealed that between 2019 and 2020, 5758 domestic violence matters were filed across all magisterial districts.
And while this is a significant number, she said it "very well represents an under-reporting" and went on to query "what about those cases in which the persons were intimidated, or afraid or ashamed to come forward?" So far for 2021, 1841 domestic violence matters have been filed at the various Magistrate's Courts around Guyana.
According to Justice Cummings-Edwards, "Domestic violence matters take up a large percentage of the hearing in our courts, and this is something we cannot take lightly. We must have the facilities to ensure that persons coming to the court will receive justice…"
She said the lockdown did not curtail access to legal services because the Supreme Court was consciously aware of the fact that domestic violence should be an urgent legal service. With this in mind, she added that domestic violence was listed among the matters for urgent hearing in the Court's COVID-19 Practice Directions.
Under the microscope
"Domestic violence is a crime against the core of human values and has become an international focus of countries around the world and the dire effects on the victims mainly women and children and the accompanying social problems," the Police Commissioner pointed out.
Here in Guyana, he said, domestic violence has been placed under the microscope with the launching of emergency hotlines by the Human Services and Social Security Ministry. Also, he said that there is another hotline and safe shelter for persons who may be living with an abuser given the implementation of the curfew to combat COVID-19.
According to the Top Cop, the Police Force has been doing its part to fight domestic violence, and in light of this, part of the curriculum at the Felix Austin Police College for recruits includes training on domestic violence. He said, too, that training and continuous education are also offered to all ranks.
"Since 2003, the Guyana Police Force has been offering training on the response of Police officers to domestic violence and child abuse reports." There are currently domestic violence units decentralised across all policing divisions, the Police Commissioner informed.
"…the Police is also providing a conducive atmosphere, one of confidentiality with special rooms at Police stations where persons make reports of domestic violence and have follow-up actions taken without inconveniences…This is additional proof of the intention to forge ahead with the strengthening of capacity to deal with domestic violence in our country."
Men suffer too
While domestic violence frequently occurs against women, the Chancellor of the Judiciary pointed out that men, too are suffering from one form or another of this social ill.
Moreover, she disclosed that over the years, the court has found that victims/survivors of domestic violence are hesitant to speak out. Justice Cummings-Edwards explained these persons are oftentimes intimidated by the surroundings of the court.
"The whole aura of the court is sometimes frightening," she said while adding that they are afraid of being stigmatised and ridiculed when seeking certain orders under the domestic violence legislation. Cognisance of this, she added "care must be taken not to revictimized the applicants."
Continuing with her remarks, she told those gathered that the Judiciary has been making domestic violence training available to Judicial Officers and court staff. "Implementation of the various provisions of the Domestic Violence Act requires collaboration. All hands must be on deck…The Police, the prosecutors, the NGOs, the people, the Court, the Clerks, the Magistrates…"
The Chancellor of the Judiciary assured that the facilities commissioned at the Leonora and Wales Magistrate's Courts will be at all Magistrate's Courts across the country.
The opening of the domestic violence interview and virtual hearing rooms at the two Magistrate's Courts was done through financial support provided by UNICEF.
Also present at Monday's commissioning were UNICEF Guyana and Suriname Country Director Nicolas Charles Pron, several Judges of the High Court and Court of Appeal, Chief Magistrate Ann McLennan, and other Magistrates and Police ranks of Division Number Three. (G1)