Critical sections of the Georgetown Public Hospital were left in darkness following an internal electrical malfunction the medical institution experienced on Thursday morning, causing the Guyana Fire Service to respond after smoke was seen coming from a specific area.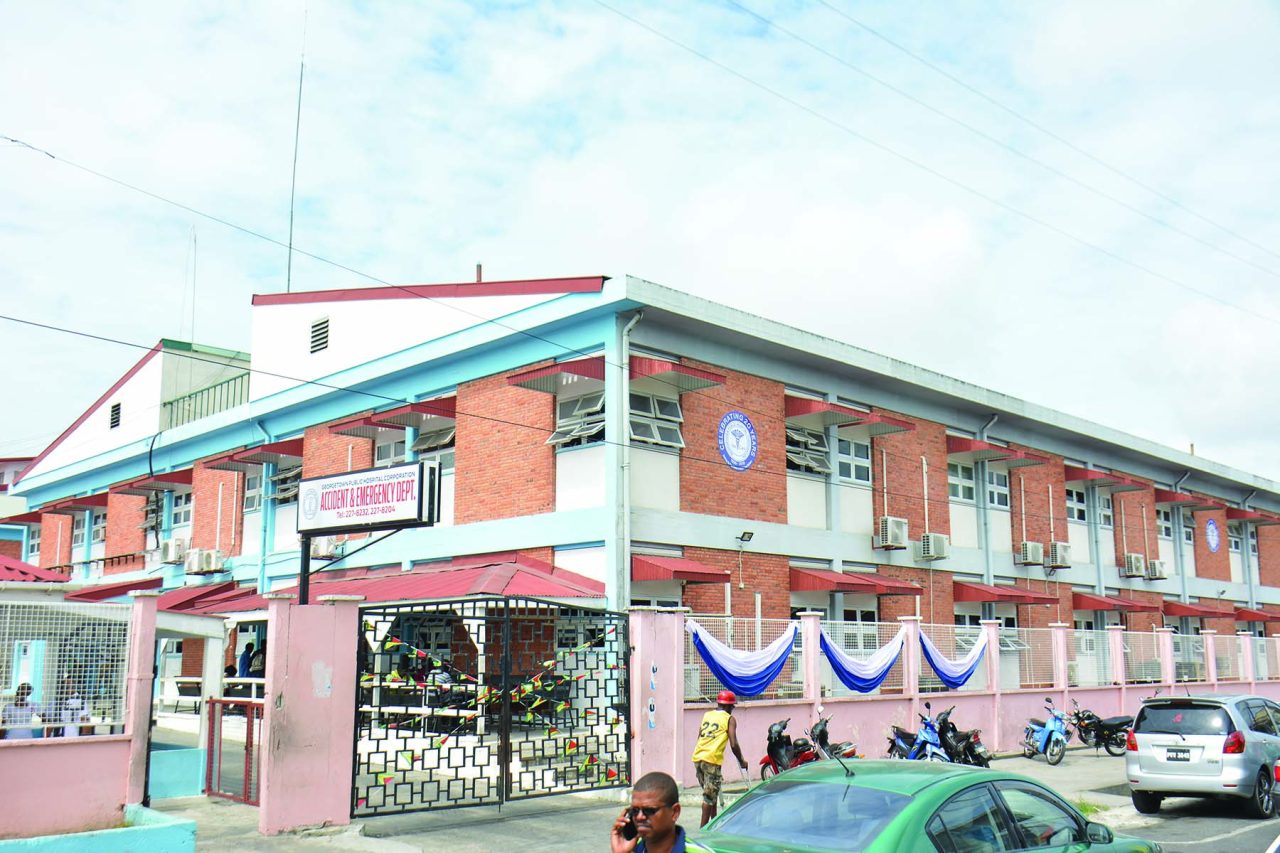 The outage lasted for several hours but by Thursday afternoon electricity was restored. Guyana Times was told that the problem was triggered by the failure of a power breaker in the main power control room at the Hospital.
Public Relations Officer Mitsy Campbell told this publication that as a result of the nature of the problem, the backup generator system could not kick in immediately. She added that this resulted in the A, C, D, the new Inpatient building and sections of the Accident and Emergency Unit being without power.
According to Campbell, measures were put in place in other sections of the medical facility for persons needing urgent medical care and lights were installed to offer some temporary aid to the A&E department.
Campbell further noted that no staff left their duties and were all working together to ensure the work was done. "Nobody ran, the staff are all working as per normal," she said.
The operating theatre and other important sections of the hospital were not majorly affected and other services such as X-rays, ultrasound and CT scans were transferred to the Cancer Institute, while works were ongoing to fix the problem.
Several patients reported hearing an explosion.
A doctor working in the Accident and Emergency Unit told this publication that electricians had been working for four hours to fix the problem but to no avail. He said most patients left the hospital since the medical practitioners were not able to attend to them without proper lighting and some waited for several hours before leaving.
He said some patients needing urgent care however remained and doctors and nurses were working tirelessly to ensure the situation remained under control with the limited resources available to them. "Some of the patients that received dates to do tests and so on were very agitated when we told them they would have to wait until the power comes on to do the tests and that was indefinite," he said.
He added that other affected areas include the hospital's Intensive Care Unit, Cardiac Intensive Care Unit, Accident and Emergency Department, the recovery department, specialist clinics and the pharmacy.