22nd Annual Cheddi B. Jagan Memorial Race…
The legacy of Dr Cheddi Jagan continued when the second leg of the 22nd annual Cheddi B. Jagan Memorial Race pedalling off in the ancient county of East Berbice on Sunday last.
Amidst a cacophony of vehicles horns blaring and individuals cheering, cyclists pedalled away from before Freedom House in New Amsterdam as they participated in the 53-mile mega-cycling event that would take them up the Corentyne Coast to Number 55 Village; before they turned around and headed
back to the Port Mourant community of Babu John (known as Babu Jaan), where the race ended.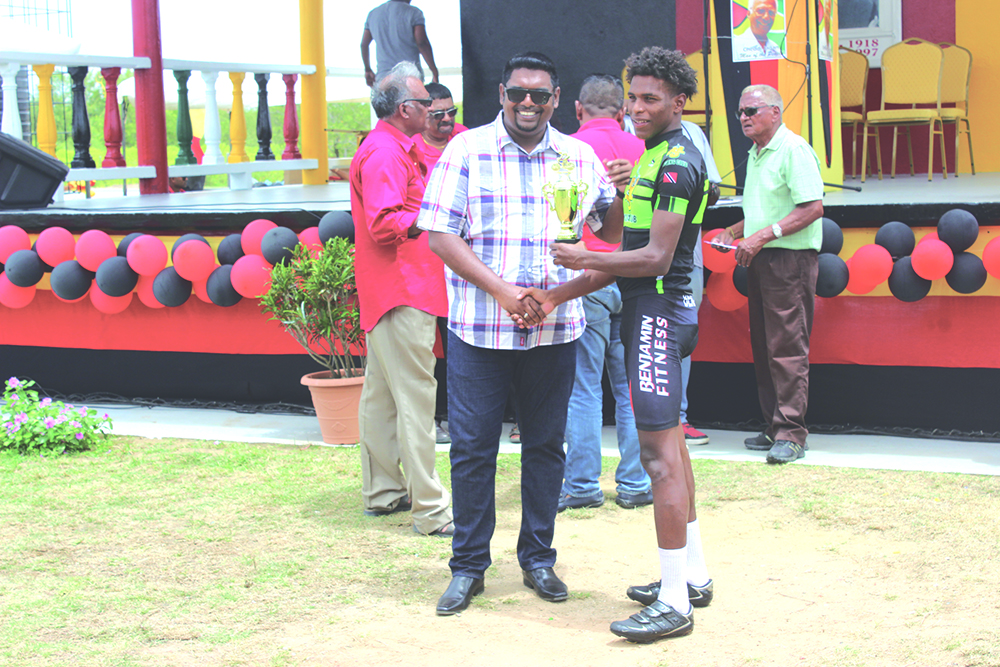 The race transformed the Corentyne Coast into a cycling course complete with excited spectators cheering lustily; and when it was concluded, Curtis Dey had his glorious moment to reign supreme, winning his first race of the season, clocking in at 2hrs, 23 mins, 35 secs
(2h, 23m, 35s).
In second position was the ever-consistent Romello Crawford, who continued his 2019 dream season. Christopher Griffith, who was tailing Crawford and Dey, finished in third position. Michael Anthony secured fourth position, while Andrew Hicks (fifth) and Balram Narine (sixth) were among the top riders in the premier event.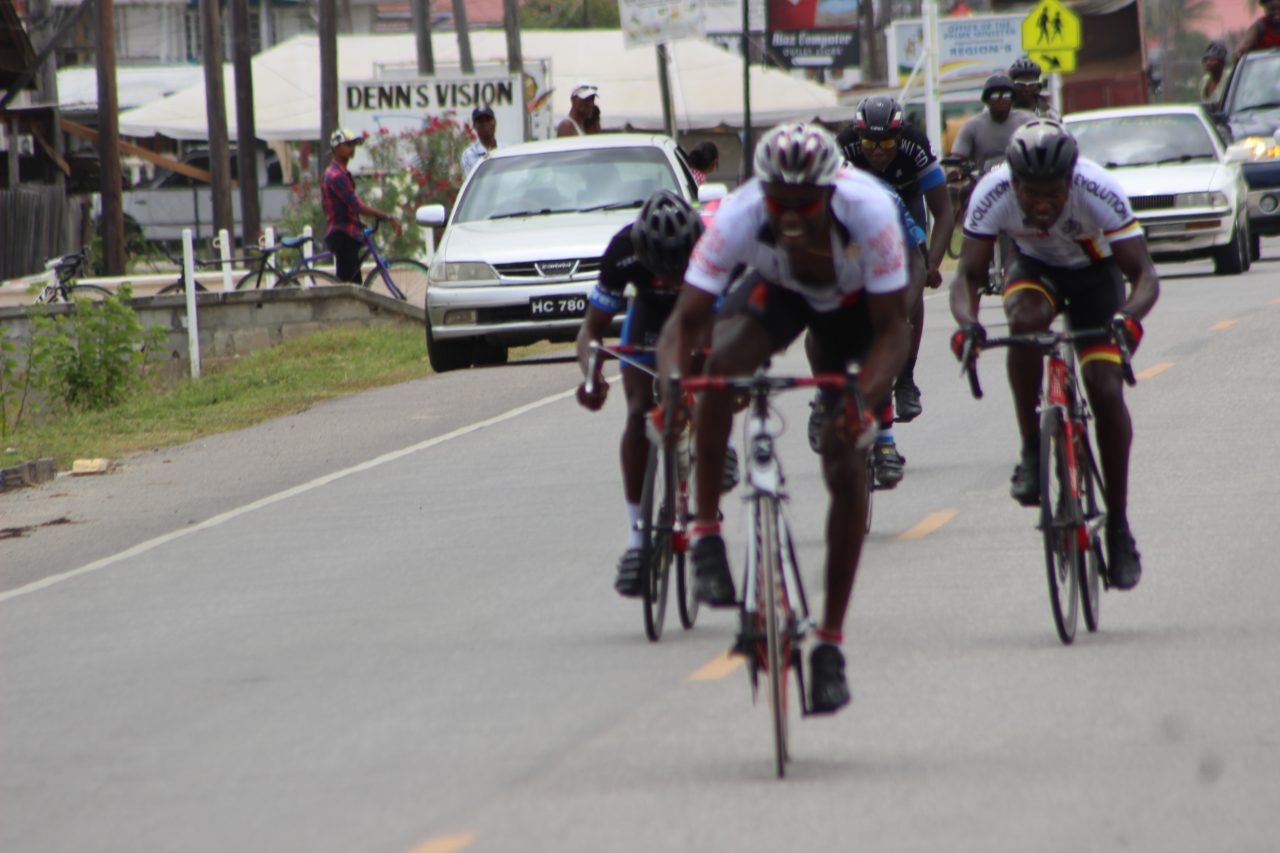 Ralph Seenarine dominated the juniors' category, finishing first, ahead of the many enthusiastic Berbicians who participated in the event. Kevin Ross finished second in this category, while David Hicks ended in third position.
Alexis Mender emerged as the most successful veteran in first position, while defending champion Junior Niles, continuing to show consistency this season, finished in second position. Veteran rider Paul Choo-Wee-Nam ended in third position.
The female category saw Shanika Texiera emerging as champion.
In the 2018 edition of this event, Alanzo Ambrose had won the feature event in the outstanding time of 2h, 11m, 05s. Junior Niles had won in the veterans' category, while Briton John and Shanika Texiera had won in the junior and female categories respectively.
This entire event was organised and supervised by National Cycling Coach Hassan Mohammed.
At the presentation ceremony, PPP/C Presidential Candidate Irfaan Ali was among a group of distinguished members of the PPP/C party present. These individuals, led by Ali, shared positive sentiments and presented the top cyclists with well-deserved awards.