By Rupadai Seenaraine
Anticipation and mixed reactions resonated on Wednesday morning as the National Grade Six Assessment (NGSA) results were officially released, paving the way for Venisha Lall of CV Nunes Primary and Dave Chowtie of Graham's Hall Primary to secure the top spot after gaining 532 marks.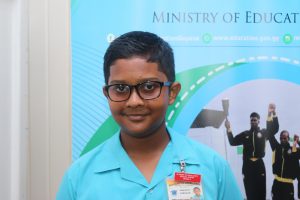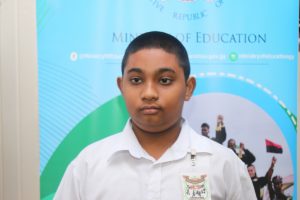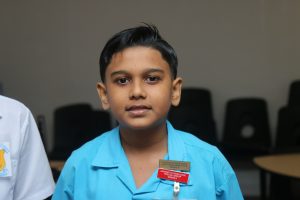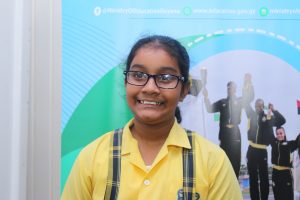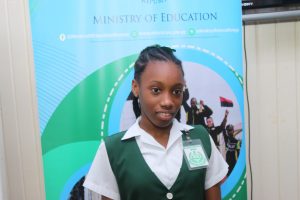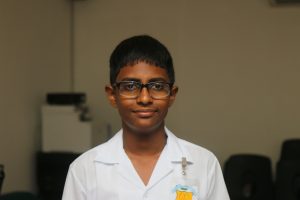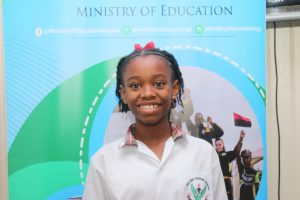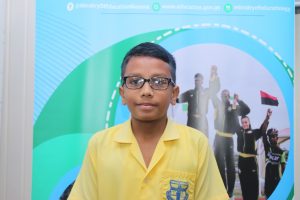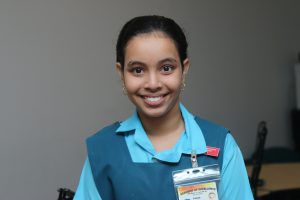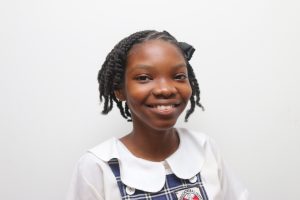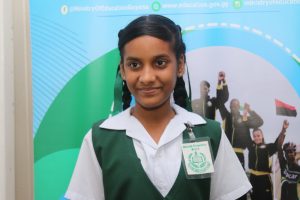 An overwhelmed Chowtie told Guyana Times that he did not expect to emerge at the very top but was confident that he would have succeeded.
"I don't know what to say but I'm very excited. I really didn't expect this to happen but I am very grateful to my teacher and God for giving me the wisdom to pursue this, and my family who supported me," he expressed.
The aspiring medical doctor stated that the journey towards his success was coupled with long hours of studying and research. However, his hard work finally paid off.
"Hard studying and hard work pays off. In Grade Five, we did all the writing and paperwork and in Grade Six, we did revision, working past papers and different textbooks. Anything that was hard for me, I would go and research it," the 12-year-old said.
His mother, Neela Chowtie, reminded parents that it is not an easy undertaking but academic support goes a long way.
"I am shocked but I'm very excited for him because he studied a lot. Actually, he wanted to get one of the top schools but we never expected to be in the top 10. I want to encourage parents to work with their child because it is not an easy task. Sometimes the work they get in school, they wouldn't understand everything," she related.
The top student position was shared with Venisha Lall, who hails from Region Two (Pomeroon-Supenaam). According to her, she aspires to become an economist or possibly, the President of Guyana.
Lall shared that a person's school does not determine their potential, while acknowledging that her journey was not that difficult.
"I wanted to prove that no matter if you come from a public or private school, you could still do it. It wasn't hard. I always wanted to become an economist and I want to be the future President to help the poor people," the top performer stated.
Her mother, Ridika Lall, told this publication that her child was always consistent in her academic performance but would also engage in her favourite pastime, dancing.
"She's always active in everything and extracurricular activities. I had my doubts but she was confident. Other than that, she dances and I think that's what gets her loosen up a bit".
The third position was shared by four persons who obtained 530 marks. They were Shrirish Persaud and Ajala Maharaj of Academy of Excellence, Ethan Bianchini of Marian Academy, and Shivali Challu of Mae's Under 12.
Bianchini relayed, "I did a lot of studying and maybe a little praying and stuff like that. I'm feeling very shocked of the grade. I didn't expect this result but I want to be a lawyer because there are a lot of debates and I'm very fascinated about that".
Challu, who is a hopeful cardiologist, expressed, "I was very shocked. I couldn't believe it but I know I worked really hard so it was possible. [My teachers] always pushed me to do my best and my parents helped me when I had to stay up late at night".
Other notable performances were recognised from Sarita Somai, Akaia Griffith, Maaseiah Salikram and Stafani Rafeek of Success Elementary, Ajala Maharaj, Narindra Singh and Wade Beckles of Marian Academy, Sarah Johnson, Jaaya Shiwraj, Aditya Sharma and Yuvraj Tularam of Academy of Excellence, Umashankar Singh of Novar Primary, Devine Amsterdam of New Guyana School, and Malene Crandon of the New Guyana School.
Some 14, 300 students sat the examination on April 17 and 18, with the highest obtainable score being 536 marks. They were tested in Mathematics, English, Social Studies and Science.
The top one per cent of this year's unit comprised 166 candidates. While the first spots were taken by public institutions, the other positions were dominated by private schools which secured over 100 spots. Significant achievements were noted for Academy of Excellence having produced 26 top performers, followed by Success Elementary with 22 and Mae's Under-12 with 21.
As customary, there was a glaring gender gap with 94 females and 72 males.