…OPR probing matter
Opposition Member of Parliament (MP) and former government minister David Patterson has threatened legal action against the State after he was blocked on Tuesday evening from departing the Cheddi Jagan International Airport (CJIA) for the United States, where he was scheduled to deliver a presentation to the Black Congressional Caucus on Capitol Hill.
According to reports, David Patterson's name was on a 'no-fly list', hence immigration officers at the CJIA had informed him of his inability to travel to the United States on Tuesday evening.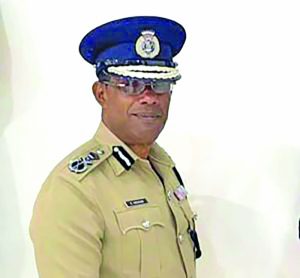 However, a senior Government official explained to this publication on Wednesday that the politician's name had first been placed on the no-fly list after he had initially failed to submit himself to the Police in relation to the indecent exposure allegations against him.
Back in July, Patterson had been charged and placed before the courts on a series of offences, including exposure of his genitals, using obscene language, and provoking a breach of the peace. This was after he had been caught urinating in public at Seaforth Street, Section A, Campbellville, Georgetown on July 16. The politician was placed on $70,000 bail during his arraignment. There was no court order issued to block him from travelling outside the court.
According to the Government official, after Patterson was charged, his name should have been removed from the list.
Apologise
In fact, the Guyana Police Force (GPF), which is in charge of the Immigration Department, and Top Cop Clifton Hicken, who is the Chief Immigration Officer, apologised to Patterson in a subsequent statement on Wednesday. The Force pointed out that the politician's name "inadvertently remained on an Immigration Department's watchlist" from since the July investigation.
Nevertheless, the Police have said an investigation has been launched to ascertain why Patterson's name had not been removed from the list.
"The Guyana Police Force has internal SOPs (Standard Operating Procedure) to deal with such issues, and a full probe is underway by the Office of Professional Responsibility (OPR) as to why Mr Patterson's name was not removed earlier from the list," the Police related.
Meanwhile, Patterson, through his attorneys at Hughes Fields and Stoby, has since indicated his attention to take legal action against the State.
According to a statement from the law firm, "Mr. Patterson has instructed those constitutional proceedings for damages be commenced against the State."
The lawyers explained that Patterson had already cleared customs and immigration when he was approached by Immigration officers, who informed him that he was not permitted to travel.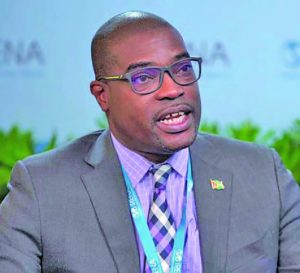 During phone interactions with the politician's lawyer, the Immigration officers indicated that while they do not have any order of Court restraining Patterson from travelling, there was "something in the system" which stated that he could not travel.
Sometime after, the Attorneys were informed that the Immigration officers were unable to contact the Head or Deputy Head of Immigration, and in light of the fact that there was "something in the system," Patterson was not permitted to leave the country.
Patterson had been scheduled to deliver presentations on Wednesday and Thursday to the Congressional Black Caucus in Washington D.C. He was part of a team of Opposition MPs from both the A Partnership for National Unity (APNU) and Alliance For Change (AFC) who, led by Opposition Leader Aubrey Norton, were to travel to Washington DC this week.
In addition to Norton, the other Guyanese Opposition Parliamentarians in Washington are Dawn Hastings, Ganesh Mahipaul, Roysdale Forde, Amanza Walton-Desir, Nima Flue Bess, Catherine Hughes, Deonarine Ramsaroop and Vincent Henry.
Also on Wednesday, the Alliance For Change (AFC), of which Patterson is an Executive, issued a statement in which it condemned the blockage of the politician from flying. (G8)