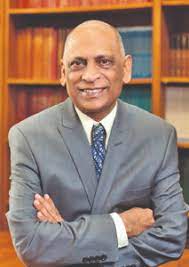 For several years now, we have been experiencing a global assault on democracy and freedom. The latest assault is stirring fear in the biggest country in South America, Brazil. Whether it is in Brazil, Guyana, the USA, or other countries around the world, disinformation, fake news and outright lies have been weaponised by charlatans and persons with dictatorial intentions, provoking citizens to take the law into their own hands.
In the USA, former President Donald Trump and the far-right activists in the Republican Party have insisted that US President Biden is an illegitimate President. In Guyana, the Opposition has done the same, insisting that President Irfaan Ali is an "installed" President with an "installed" Government, implying the ABCE countries "installed" them in Government.
In Brazil, former President Jair Bolsonaro has refused to accept the results of the elections, and now his supporters are creating mayhem in Brazil. But there are other countries where democracy is under siege.
The CoI hearings on the events after the March 2, 2020 General and Regional Elections in Guyana are ongoing. Every person who has testified so far has elicited more shock than existed in real-time among people, even those who are supporters of the present Opposition.
Almost simultaneously, similar hearings have occurred relating to the attempt to derail the results of the November 2020 Presidential Elections in America, and the report from those hearings has now been published. The January 6 Hearings in America and the Report have been shocking to many people in America and around the world.
Both these hearings have so far revealed a deep, widespread conspiracy to steal an election; in one case, in a country trying to put behind it a horrendous history of rigged elections, and in the other case, a country that has presented itself as the very beacon of democracy around the world.
In both cases, an incumbent Government lost an election – in Guyana on March 2, 2020, and in America in November 2020.
In both cases, no one challenged anything leading up to, and during, the actual voting. Challenges and allegations followed only when the incumbent Governments realised they had lost the elections. They both tried to tamper with the actual results so that they could steal the Government from the people.
These were direct, reckless, and dangerous assaults on democracy. In Guyana's case, the attacks were led by the PNC, a political party with a DNA for rigging elections by any means to stay in power. In America, the assault came from the former President and the Republican Party, both proponents of voting rights' restrictions for minority populations.
The 21st century was augured in with an unprecedented number of countries establishing or re-establishing democratic regimes. The 21st century was going to be the century when, finally, democracy, freedom, and the voice of citizens in choosing their Governments were universally accepted, and enshrined unconditionally as a fundamental human right. In the last several years, however, there has been a consistent growth in resistance and assault on democracy around the world.
Brazil is only the latest. While army-led coup d'états have been the main 20th-century mode of derailing democracies, the 21st-century weapon has been the weaponising of outright lies, fake news, and disinformation. Guyana, America and Brazil are prime examples of how fake news, lies and disinformation are being used to provoke citizens into unnecessary protests and disruptions.
In Guyana, more than thirty months after the new Government has been sworn in, the Opposition continues to insist that the President is an "installed" President. These charlatans use this posture to create polarisation and mayhem. Take, for example, the Mocha-Arcadia event, wherein some 35 squatters were requested to remove so that a major new highway could be constructed to facilitate smooth traffic around Georgetown and through the East Bank Demerara corridor.
There should be no national dispute – squatters illegally occupying land can be removed. The present Opposition, when in Government, made that clear in 2016 and 2017 when dozens of squatters in South Sophia had their structures dismantled without much notice and no compensation, for "aesthetic" reasons. These same persons who led the removal of squatters then are today encouraging the squatters to stay where they are in Mocha, even though the squatters are preventing a national development project from being implemented, and have been offered generous compensation and assistance. This is what an assault against democracy can lead to – sheer anarchy.
By 2000, the Cold War had ended, and totalitarianism appeared vanquished, but today, democracy is on its back foot again. Since 2006, 113 countries have seen decline in rights associated with free and fair elections, democracy, and freedom. America, the country that took responsibility for being the defender of global democracy around the world, has retreated from that role.
Outside of free and fair elections, countries are restricting the freedom of the judiciary and impeding the work of NGOs; as in Ethiopia, where NGOs are prohibited from receiving more than 10% of their funding from international sources.
In Russia, internationally-funded NGOs are considered "foreign agents." In Egypt, NGO representatives have received prison sentences for receiving international funding. In 2022, countries like Angola, Azerbaijan, Cambodia, China, and India enacted measures restricting international funding. Guyana, America, Brazil and other countries have seen the weaponisation of disinformation to lead the assault on democracy and freedom. More than ever before, we must stop the deterioration of democracy around the world.