– cricket, the West Indies way
By Brandon Corlette
What goes for one does not necessarily go for all in West Indies Cricket. In a Cricket West Indies (CWI) virtual press conference held on Thursday, this disclosure was made among many other significant comments from Lead Selector Roger Harper and CWI Director of Cricket, Jimmy Adams, in relation to the men's retainer contracts for 2021-2022.
The Shimron Hetmyer case
At this point, the world is aware of Shimron Hetmyer's talent. Hetmyer is among those who did not receive a retainer contract. According to Harper, who believes that Hetmyer has the ability to be a world class player, Hetmyer needs to be more focused and try to maximise the skill that he is blessed with.
Harper said his countryman Hetmyer is not out of the system, since he is on the Franchise system. When asked if he is concerned about Hetmyer, Harper said: "Well, naturally, when you have that sort of potential available, we want to see it reach that sort of level that it is capable of reaching. Yes, we are concerned; yes, we will continue to work with Shimron and we will try to get him to give the sort of focus that is required for him to maximise his potential."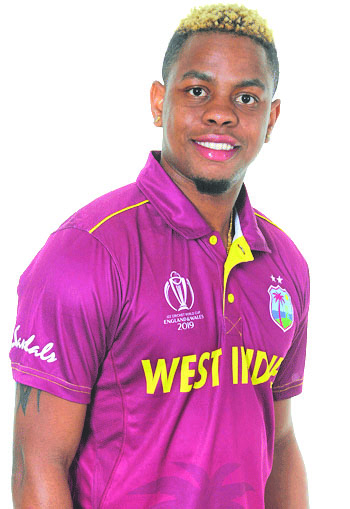 Harper also said Hetmyer had fitness issues, hence the decision from CWI.
Top-class hundred landed Bravo a retainer
Without doubt, Darren Bravo is a classy batsman. Despite his performances being inconsistent with his standards, the ODI century he scored against Sri Lanka would have landed him that retainer contract. That is not what the lead selector said in direct words, but based on how Bravo was evaluated to receive a retainer, that was evident.
While highlighting that some of those players were awarded contracts based on a two-year evaluation period, this was not the case with Bravo.
"The two-year period only comes in…it is really the first period, which is the immediate year, which is the evaluation period prior to the awarding of contracts, is what is primarily used, and if the player's stats do not meet the criteria, we then look at it over a two-year period in an attempt to assist the player.
"So, Darren had stats over a year, which is the main evaluation period, and his stats were top-class in white-ball (ODI), so he earned a contract in the white-ball category."
From March 2020 to March 2021, which is the evaluation period, Bravo had ODI scores of 08, 37*, 10 and 102. These performances were described by Harper as "top-class."

From what the statistics have shown, the only top-class performance was the 102 against Sri Lanka.
Hayden Walsh: A special case
Harper said CWI have treated Hayden Walsh Jr. as a special case because of the need to have a potent leg-spinner in each of the West Indies teams.
"Hayden has been the only leg-spinner within the framework in the white-ball set-up, and he suffered on the tour in Bangladesh due to him becoming ill. We have seen him putting in the work, and we have seen improvements," Harper said while clarifying the reason why Walsh was given a contract although not meeting the requirements.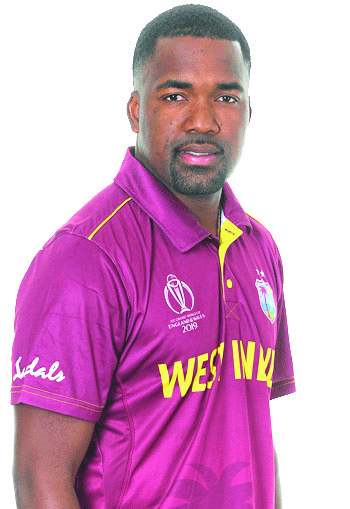 The rationale for not retaining the Bajan boys,
Harper emphasised, is that these contracts are based on performance during the evaluation period, and the selection panel having a feeling which player would form the nucleus of the West Indies teams going forward.
He noted that the likes of Shamarh Brooks, Roston Chase and Shane Dowrich would have failed to meet these performances over this period.
He also said that new players who were offered contracts came and put in solid performances over that period. Harper explained this criterion by disclosing that a Test batsman and ODI batsman must average over 30 for over the requirement period; and for T20 cricket, the player's batting average and strike rate combined must be a minimum of 150.
"To qualify for your stats to be assessed, you must play the minimum required amount of games, which is 50% of the games."
Harper said the West Indies played nine Tests, and if the team is striving to be the best in the world, players have to earn their stripes and perform consistently.
"I think our retainer contracts are given on that basis," Harper added.
"Dowrich did not play the minimum number of games for his stats to be assessed, and we are not sure when he will be available for selection at this level. He has to go through a return-to-play protocol which has been discussed with him," Harper said.
When asked about the conversation between CWI and these players who did not receive contracts, Harper said the reasons were outlined why these players failed to have contracts.
Is that it for Campbell?
"We have not decided that we are finished with anyone. We have selected a squad to prepare for the series against South Africa, a squad of about 30 players, and John is in that squad," Harper replied.
He noted that players have the opportunity to prove and show to CWI that they are the right players.
Are players victimised for opting out of tours?
Jimmy Adams disagrees. He noted that the criteria used to assess these players during the COVID-19 period is fair, and the West Indies have played sufficient cricket.
Harper said other cricketing nations are also assessing their players over the period, and CWI are not being any different.