Several employees of the Mayor and City Council (M&CC) were endorsed for disciplinary actions to be levied against them after the Local Government Commission completed its probe into a bag of money that was found in of the municipality's vehicle that was to be deposited at a city bank.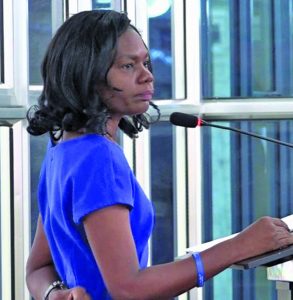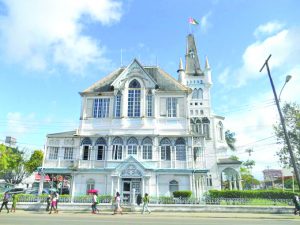 Guyana Times understands that since June 20, the money was sent to be deposited at the bank but sometime after, the money was found in Chief Constable Andrew Foo's vehicle. Foo's M&CC-assigned vehicle was being used by the Council to conduct their daily business.
After this revelation, the bag containing the Council's seal was retrieved and an investigation was launched by the Commission. The constitutional body recommended disciplinary actions for acting Town Clerk Sharon Harry-Munroe, City Treasurer John Douglas, Clerk of Markets, Sherlock Lovell, among other officials. No actions will be taken against the Chief Constable since he was not involved in the handling of the money or the vehicle at that time.
It is expected that these officers will have a chance to formulate an explanation as to why these actions should not be pursued against them.
This turn of events comes in light of the fact that Harry-Munroe was sent on administrative leave earlier this month after being involved in issues relating to the Council's operations.
Reports were that this decision surrounded the internal audit into City Hall's financial operations. Audit Office of Guyana was requested to conduct a forensic audit into the entity's management.
Documents were required by the Auditor General but the Council failed on its end to provide the relevant information. In July, reports surfaced that a large portion of documents were still outstanding for the audit to be completed. As such, the Local Government Commission was advised of the situation.
In addressing the matter, the Town Clerk was reportedly hauled before the Commission to explain as to why these official papers were yet to be submitted.
In recent time, the Local Government Commission has been called in numerous times to probe mismanagement or other forms of negligence at City Hall. Just last September, a massive Commission of Inquiry unearthed damning findings to which 31 recommendations were forwarded. The Inquiry found that a plot of land owned by the National Industrial and Commercial Investments Limited (NICIL) was leased by the Council to a shipping company and payment receipts were lacking.
One of the first outlines on the list of recommendations called on the Commission to enforce disciplinary measures against senior staffers of the Town Council, with the Town Clerk, Royston King, as the chief for gross misconduct, and Harry-Munroe being labelled as 'incompetent'. King was later relieved of his duties.