Guyanese will have a chance to broaden their choices as it comes to party spots in town as another is set to have its grand opening on Wednesday, May 24.
The grand opening of District Ultra Lounge at the Giftland Mall, Pattensen, Greater Georgetown, is expected to be epic  as one of the most versatile and energetic DJs in the Caribbean is set to set the place on fire.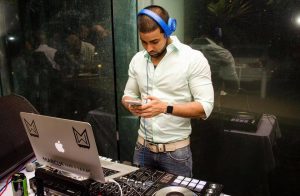 Come Wednesday, DJ Marcus out of Trinidad and Tobago will take it up another notch to ensure fans have a grand time. Alongside him will be DJ Blax Bee and DJ Monster.
The trio is expected to turn on the heat as early as possible. However, ladies who wish to attend the event will be admitted free all night. There will also be Heineken specials throughout the evening. Those who wish to secure a VIP booth can call 690-9919 for additional information.
The event is sponsored by Heineken.