Two men were on Friday charged separately in connection with two separate robberies – including one involving a pensioner.
Anil Mc Turk, 36, a labourer of Cow Pen Street, Eccles, East Bank Demerara (EBD), was arrested on Tuesday and was on Friday charged for the offence of Larceny in Dwelling House.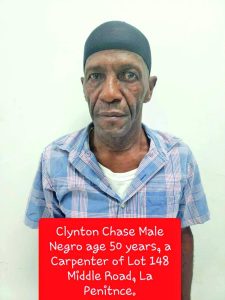 According to reports, the robbery was committed on a pensioner of Old Road, Eccles, two Fridays ago at the victim's home.
The defendant appeared at the Golden Grove Magistrate's Court before Senior Magistrate Sunil Scarce, and the charge was read to him.
He pleaded not guilty and was placed on self-bail, since he paid the victim $30,000 cash as partial compensation. The matter was adjourned to February 14, 2023.
Meanwhile, Clynton Chase, 50, a construction worker of Middle Road, La Penitence, was on Sunday last arrested by a rank of the Providence Police Station, for simple larceny.
This offence was also contrary to Section 164 of the Criminal Law (Offences) Act, Chapter 8:01, and was committed on Adair Patrique Mundini between December 16 and December 17. Chase reportedly stole one Kawasaki Ultra 300 Supercharged Jet Ski valued at $3 million.
The defendant also appeared before Senior Magistrate Scarce, and the charge was read to him while the Administration of Justice Act (AJA) was applied.
He pleaded not guilty and as such, bail was granted in the sum of $150,000, and the matter was adjourned to February 15, 2023. Chase was allegedly among a group of men who were caught on camera stealing the jet ski in December.
A video recording that was circulating on social media showed the Kawasaki Jet Ski parked in front of a house in Providence, EBD when a Canter pulled up in front of the house and three masked men exited the vehicle.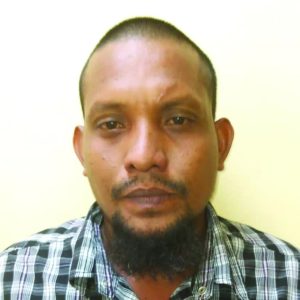 The men were seen running towards the house and then towards the Jet Ski. One of the suspects was seen instructing his accomplices to hold the edges of the Jet Ski and later instructed them to lift it and move it towards the Canter. The men were later seen struggling to move the Jet Ski. After struggling for some time, the men began dragging the Jet Ski towards the Canter that was parked not too far away.
They later lifted the Jet Ski into the Canter, entered the vehicle, and made good their escape.
It was not until the owners of the home woke up the following morning that they noticed the Jet Ski was missing. Upon reviewing the camera footage, they saw the unknown men removing the Jet Ski.