Twenty-six football coaches from various parts of Guyana on Friday received certificates after completing a one week training course.
The course was facilitated by Suriname's Vice Director at the Ministry of Sport and Youth Affairs Kenneth Jaliens and The Netherlands Royal Dutch Football Association (KNVB) Instructor Andre Simmelink.
The 26 participants were exposed to new coaching methods both on and off the field.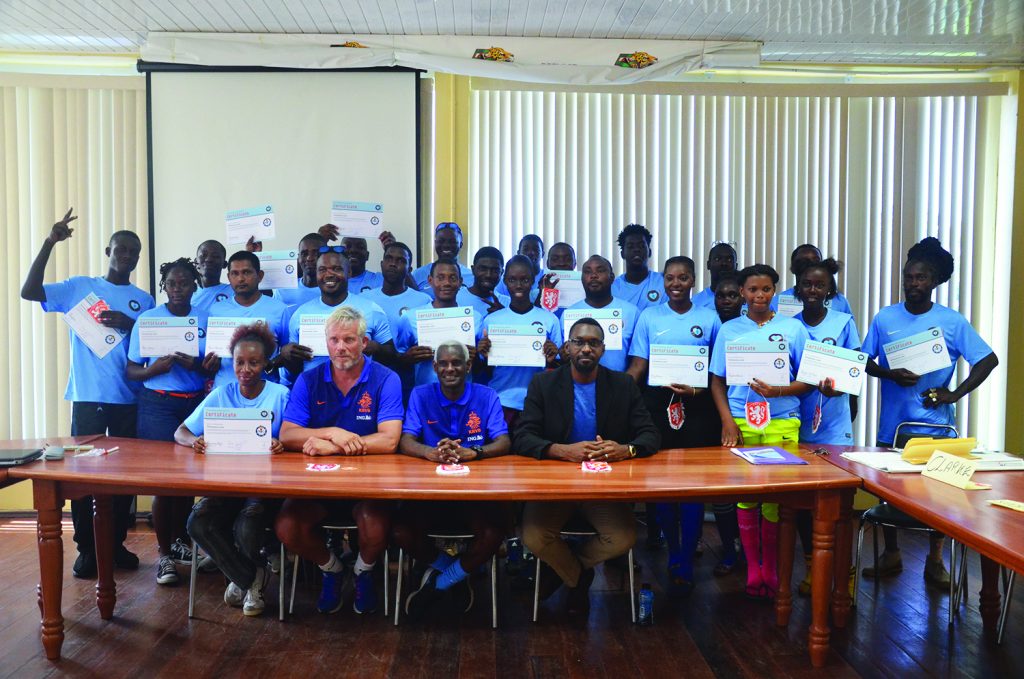 The Government through the National Sports Commission (NSC) benefitted from the training provided by the Government of the Kingdom of The Netherlands through the World Coaches and International Social Programme of the KNVB.
The two Dutch coaches also paid a visit to the Minister of Foreign Affairs, Carl Greenidge on Friday at his office.
A release from the Ministry of Foreign Affairs stated that applauded the timely visit of the instructors since Guyana was in need of assistance in sports, especially in football.
Speaking to the local media Simmelink explained that while the coaches were open to learning new methods, he understood the challenges they faced with the lack of equipment. "In this situation, it is better to play smaller groups to facilitate more complex playing and decision-making in the field," he said.
Simmelink added that while the training focused on developing coaching methods on the field, yesterday the coaches also participated in an exercise to demonstrate their ability to impact players beyond football. "You are more than a coach," Simmelink declared. "You can influence players by addressing problems and social issues that they have."