The action over the weekend in the East Bank Demerara Cricket Association's 40-Over knockout competition has seen Meadow Bank Cricket Club gaining a seven-wicket win over their Peter's Hall counterparts in a one-sided affair, thanks to the scintillating batting of Ushardeva Balgobin.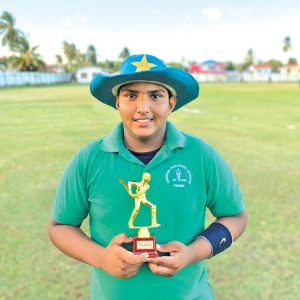 Having won the toss and electing to bat first, Peter's Hall SC posted 144/10 in 26.3 overs, inclusive of 51 extras. Their top-scorer was Chabiraj Ramcharran, who scored 23 runs from 29 balls (2×4, 1×6). Asif Ishak contributed 18 runs from 29 balls (1×4, 1×6) and Deonarine Dindial produced 16 runs from 15 balls (3×4).
Meadow Bank's top bowler was Rivaldo Phillips, who took 2 wickets for 9 runs. Stephon Wilson took 2-16, and Bryion Bowen took 2-20. At the top of the order, Bowen steamed in and removed the opening batters to have the Peter's Hall team reeling at 45-2. From there Peter's Hall never regained their footing, as they struggled to make runs.
Phillips and Wilson then joined forces to further dent their opponents' hopes of making a competitive total.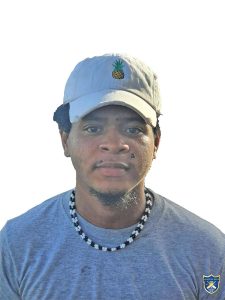 In reply, Meadow Bank CC raced to 146/3 in 16.1 overs, inclusive of 23 extras. Ushardeva Balgobin top scored with 102* off 58 deliveries (6×4, 9×6), while Brandon Jaikarran and Rivaldo Phillips chipped in with 13 and 12 runs respectively.
Bowling for Peter's Hall, Deonarine Dindial took 2-28 and Gopinauth Prashad took 1-60.
SHOW-STOPPER
Ushardeva Balgobin stole the show as he took control of the game, and did not allow a small total to daunt him. He demolished the total while confusing his opponents as they struggled to find their momentum. He sent every bowler to all parts of the field without regard to their bowling status, and in the end was the man to take his team over the line with ease.