– report estimates high probability of success
Eco Guyana has begun plans to drill its second well locally, with its business partners approving its drilling budget and location for its 2019 drilling programme and an estimated 370 million barrels of gross prospective resources waiting to be uncovered.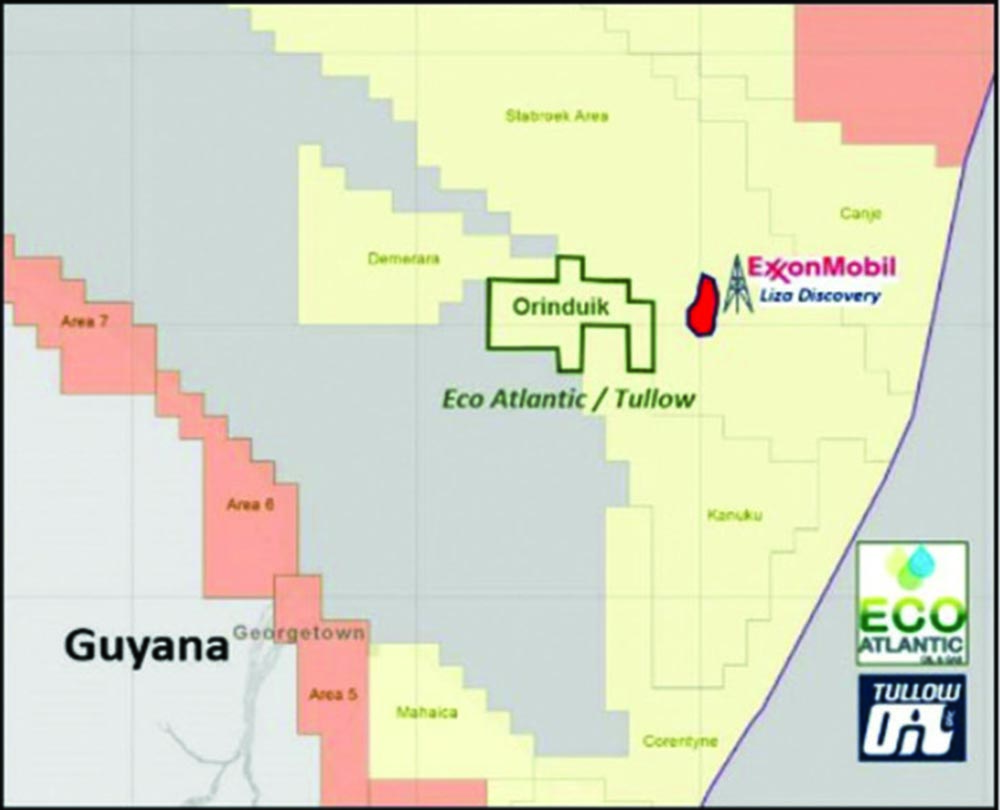 A release from Eco Atlantic on Friday stated that drilling on the new well, dubbed the "Joe" prospect will begin in mid-July of this year. The release notes that the Stena forth drill ship will move directly to the "Joe", after it finishes drilling the "Jethro Lobe" Well in the Orinduik block.
It is understood that this new well is located in approximately 650 meters of water and will cost Eco approximately US$3 million to drill. A recently published report from international company Gustavson Associates has estimated that the well has a 43.2 per cent chance of success.
Chief Operating Officer of Eco Atlantic, Colin Kinley, was optimistic that the well would be a productive one. He based this on the location being de-risked by ExxonMobil in the Stabroek block and the high probability for success in Gustavson's report. And he revealed that their operations are aiming for approximately 370 million barrels of gross prospective resources.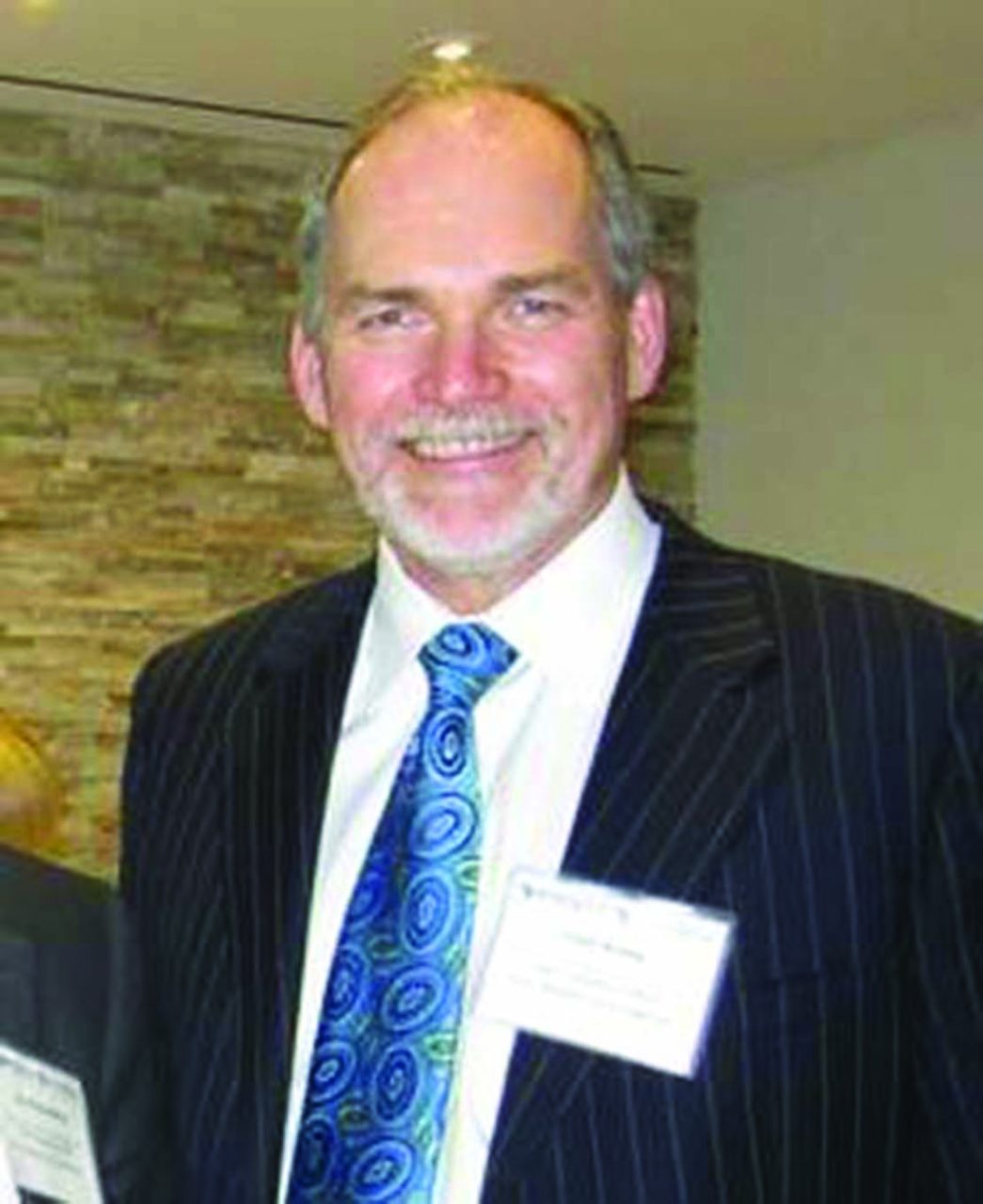 "The approval, at this stage, of a second well is a clear indication of the Partners' risking of Orinduik. All of the partners support a two well drilling campaign targeting close to 370 million barrels of Gross Prospective Resources (P50 Best) at 43.2 per cent risking, which is well above industry averages anywhere in the world. Both the Upper Tertiary age, "Joe"; and Lower Tertiary age, "Jethro", are excellent targets and have been selected jointly between our Geoscientific Teams.
"Our recently updated CPR report included a billion barrel increase in Gross Unrisked Prospective Resources to 3981.9 MMBOE. The evaluation of the Orinduik Block is ongoing and we are confident in our ability to prove up oil in the Tertiary aged section that has already been derisked by our neighbours on the Stabroek Block with the Hammerhead discovery. We have developed an excellent geological and geophysical model that we continue to build on together with our Partners," Kinley stated.
Meanwhile, President and Chief Executive Officer of Eco Atlantic, Gil Holzman, was quoted as attesting to his company's strong cash balance and inventory. He was optimistic of his company transforming its fortunes in 2019.
"With the selection by the Orinduik Partners of the second well target for our 2019 drilling campaign, we are now set for a transformational period in the life of our company. With exceptional partners, a strong cash balance, and an inventory of many high impact drilling targets in the most exciting oil province in the world, we hope to deliver significant value to shareholders in the near term. I take special pride in our ability to deliver and meet our professional objectives, bringing the company to such an exciting stage."
The Orinduik oil block is just a few kilometres from Exxon's discoveries in the Liza and Payara fields. It is under the administration of Eco Guyana and Tullow, who signed a 10-year Petroleum Prospecting licence and Production Sharing Agreement with the Guyana in 2016
French firm Total E&P Activities Petrolieres entered the fray in 2017; partnering with Eco with the option to get a 25 per cent share in the block. A 3D seismic survey on the block is being finalised. It is understood that Total E&P has up to 120 days to acquire its working stake through payment of US$12.5 million, after getting the survey data
Already, Exxon has made a dozen oil discoveries in the Stabroek block. After its 10th discovery, ExxonMobil had estimated the recoverable resource in the block to be five billion oil equivalent barrels.