– Environmental Impact Assessment to be carried out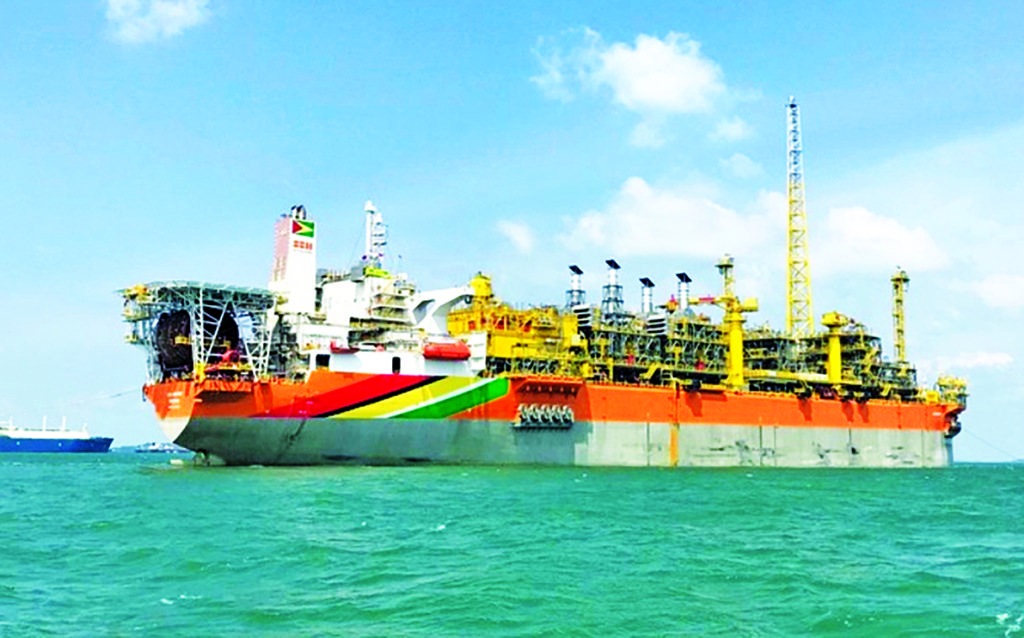 An application for the Yellowtail oil development, oil giant ExxonMobil's fourth project in the Stabroek Block offshore Guyana, is currently being reviewed by the Environmental Protection Agency (EPA), which has invited members of the public to make submissions on the oilfield within 28 days.
According to the EPA, Exxon's subsidiary, Esso Exploration and Production Guyana Limited (EEPGL), submitted an application for environmental authorisation to undertake the Yellowtail development.
"The proposed project will be implemented in multiple stages including: wells drilling and completions, mobilisation and installation of subsea equipment, umbilicals, risers and flowlines (SURF); installation of a floating production, storage and offloading (FPSO) facility, production operations, offloading of crude and decommissioning, and use of support vessels and helicopters throughout the stages," EPA explained.
"The proposed project will be undertaken in the marine offshore environment within Guyana's Exclusive Economic Zone (EEZ) and would also utilise land-based support activities such as marine shore bases, fabrication facilities, warehouses, and storage yards."
According to the EPA, the project could have an impact on the environment, including on marine water quality, air quality, marine fauna, and socio-economic resources, among others. As a consequence, and in keeping with the Environmental Protection Act, an Environmental Impact Assessment (EIA) will be carried out.
"An EIA is required to be conducted before any decision to approve or reject the proposed project is taken, since this development may significantly impact the environment. Members of the public are hereby invited, within twenty-eight (28) days of this Notice, to make written submissions to the Agency, setting out those questions and matters which they require to be answered or considered in the EIA," the EPA said.
It is meanwhile expected that the Field Development Plan (FDP) for Yellowtail will be submitted later this year.
This was recently revealed by Hess Chief Operating Officer Greg Hill. Hill, whose company is a co-venture partner of ExxonMobil in the Stabroek Block, was at the time taking part in the 2021 first quarter earnings call.
While the operator is slated to submit the FDP later this year, Hill had explained that for now, design work and front-end engineering, the process of establishing project costs and potential risks, are ongoing on the prospective oilfield.
The Stabroek Block is 6.6 million acres (26,800 square kilometres). EEPGL is the operator and holds 45 per cent interest in the Block. Hess Guyana Exploration Ltd holds 30 per cent interest and CNOOC Petroleum Guyana Limited, a wholly-owned subsidiary of CNOOC Limited, holds 25 per cent interest.
ExxonMobil has said it anticipates at least six projects offshore Guyana will be online by 2027. Already, the oil major has established an ambitious oil exploration plan for 2021 offshore Guyana.
Over the past few months, Exxon, the only company to have found and started producing oil in local waters, has been drilling simultaneous deepwater wells in both the Stabroek and Canje Blocks.
In March 2021, ExxonMobil secured a sixth drillship, the Noble Sam Croft, for exploration and evaluation drilling activities offshore Guyana. Yellowtail has an anticipated start date of late 2025 pending governmental approvals and project sanctioning. This project will develop the Yellowtail and Redtail fields, which are located about 30 kilometres (19 miles) southeast of the Liza oilfield, where production is currently ongoing.