Region Two youths from villages such as Queenstown, Capoey and Taymouth Manor on the Essequibo Coast were actively involved in five days of vacation camping sponsored by the Department of Education through its Welfare Department.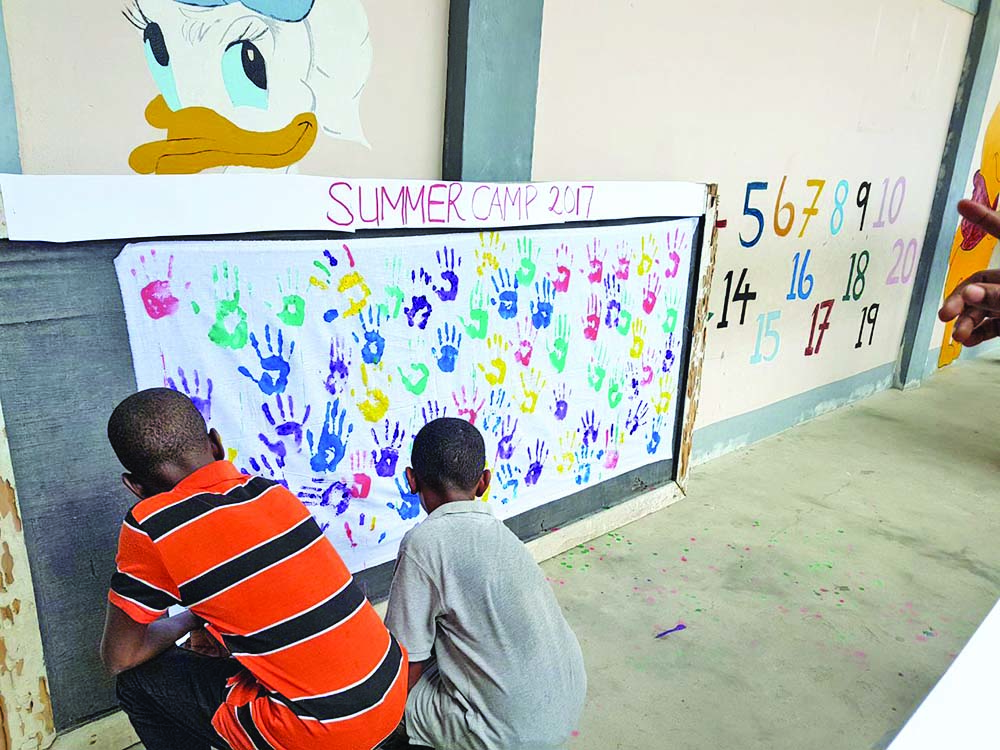 Camping commenced on Monday, July 10 and concluded on Friday, July 14, giving several young people the opportunity to participate in fun games, lectures and craft. Camp Coordinator, Senior Welfare Officer Haimraj Hamandeo, described the exercise as successful and said it had attracted numerous youths. Camping, he said, was held under the theme "Empowering youths through constructive learning." Children, he said, were taught life skills to enable them to become better individuals with better morals, besides being taught things outside of the schools' curriculum.
"We want the children to enjoy their summer vacation as well as to be occupied. The camp will be an annual feature of the Schools Welfare Department. We are also assisted by teachers from the school," Hamandeo said.
Camping activities included art, literacy, numeracy, tie-dye, games, craft and math.