"House-to-house" manoeuvre
…Opposition threatens legal action to stop disenfranchisement
…as GECOM meeting ends in drama over Chairman's limiting agenda
People's Progressive Party nominated election's Commissioner, Robeson Benn, has moved to the law to prevent house-to-house registration from denying a substantial bloc of citizens from exceeding their franchise, with his legal representative saying a court order will be sought if necessary.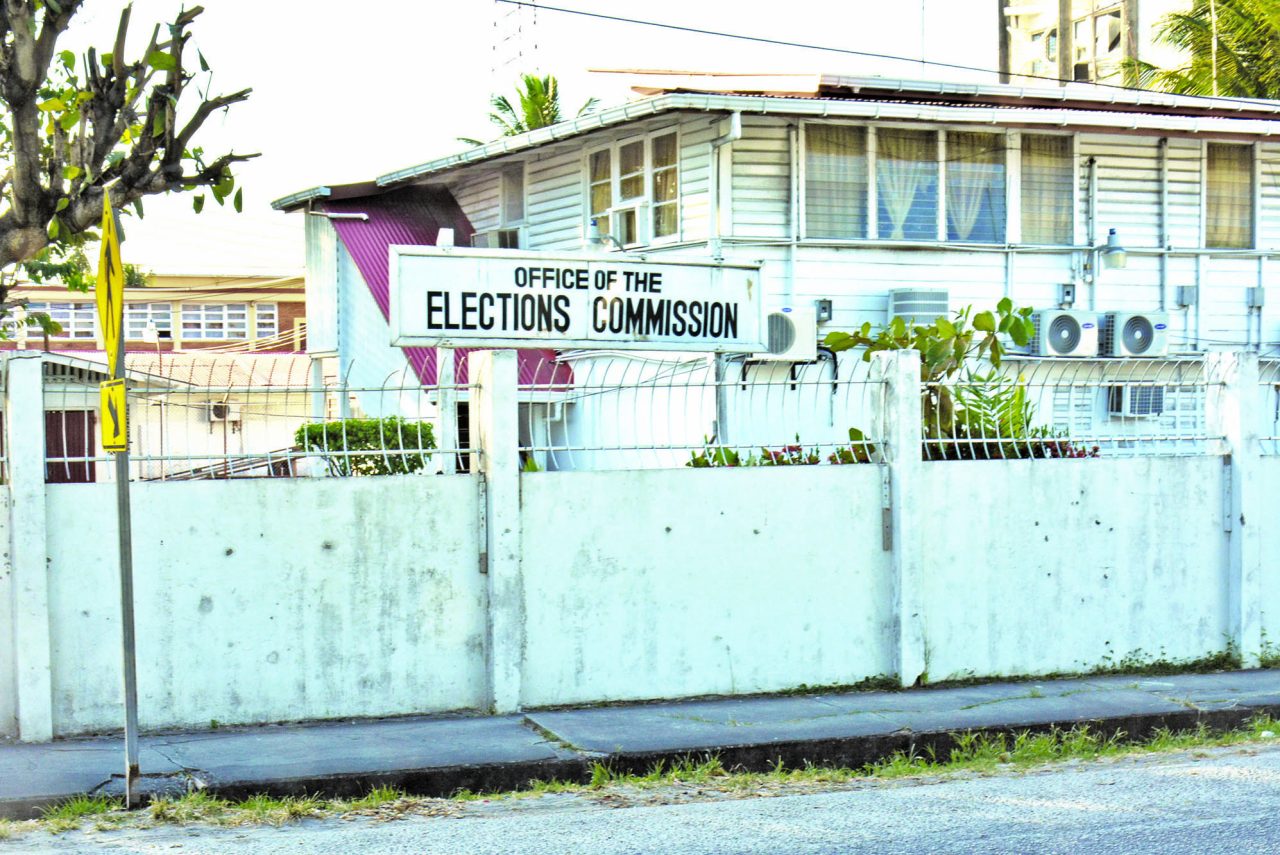 In a correspondence seen by Guyana Times, the Party threatened to move to the courts if the Guyana Elections Commission (GECOM) persists. Former Attorney General Anil Nandlall, who is representing Benn, explained in an interview with this publication that this could potentially disenfranchise overseas-based voters, who normally return home to exercise their franchise.
"In relation to dead people, I concede readily that that process of removing dead persons from the list should be one that should be pursued, but that shouldn't require house to house registration. That can easily be accomplished by an exchange of data between the registrar of deaths and the GECOM."
"Because the registrar of deaths will be able to say how many persons have been recorded as dead over the past few years… And that data can be juxtaposed against the list and those persons removed by a very simple engagement, with relative speed and ease in this technological age."
Nandlall explained that when GECOM staff go house to house and cannot find persons on the list living in Guyana, such persons will be de-registered. The former Attorney General noted that Articles 59 and 159 provide for everyone to vote at General and Regional Elections once they are qualified and registered.
"What I have a problem with is the process that will remove persons on the list who are resident overseas," he said, adding that Guyana's Constitution does not require residency in Guyana as a qualification to be registered to vote. "Our Constitution is very clear. Once you are 18 years or over, Guyanese and registered, you can vote. So you have Guyanese citizens, thousands of them, who are registered but when this exercise is completed, they will not find themselves in the new list and they will become disqualified through no fault of their own."
Asked what legal remedies he will be seeking from the High Court, Nandlall said should GECOM push ahead and disregard the legal correspondence they will seek a legal order or injunction to stop the house-to-house exercise.
Recently, former Minister of State, Joseph Harmon had said overseas-based Guyanese may lose out if they miss house-to-house registration. He had noted that they would not be included on the new list if they are not present to register.
Drama
Even as legal storm clouds gather over GECOM's Secretariat, another statutory meeting ended in drama on Tuesday with Commissioners walking out complaining of attempts by GECOM Chairman, retired Justice James Patterson, to block discussions about criticism from the outside world against his tenure.
In addition, the Opposition-nominated Commissioners complained that Patterson refused to permit discussions regarding the threat of legal proceedings against GECOM, as well as the ongoing legal proceedings at the Caribbean Court of Justice (CCJ), where the Commission was recently added as a party to the proceedings.
"Chairman Patterson in the most autocratic manner was seemingly intent on only allowing continued discussion on "elections" arising out of house-to-house registration, a matter on which discussion ended abruptly at the last statutory meeting of Tuesday, March 26, 2019," a statement from the PPP read. "It is evident that the Chairman in collusion with the Government-nominated Commissioners intended to avoid any references to the following matters."
"The scathing Editorial by Stabroek News in its April 1, 2019 edition, which exposed the Chairman's preference and behaviour relating to the Vishnu Persaud matter which engaged the attention of the Ethnic Relations Commission;  a letter proposing legal proceedings, under the hand of Mohabir Anil Nandlall, attorney representing Commissioner Robeson Benn, requesting that GECOM… refrain from proceeding with this unlawful and unconstitutional exercise…," that being house-to-house registration (and) the ongoing legal proceedings at the Caribbean Court of Justice, arising out of the No-confidence Motion."
The Party explained that in view of the Chairman's attempts to avoid comments and to proceed with an agenda item it noted was not listed or agreed to, Commissioners Sase Gunraj and Benn walked out of the meeting in protest.