Having been on a two-year hiatus due to the COVID-19 pandemic, the 19th annual Pakaraima Mountain Safari, which is expected to kick off on April 10, is expected to provide scores of outdoor enthusiasts with the perfect opportunity to explore the magnificent beauty of Guyana's mountainous regions.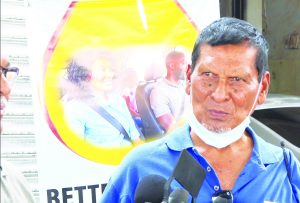 This highly-favoured expedition, which is being held under the theme "Adventure of a lifetime", has been organised by the Pakaraima Safari Club and Rainforest Tours, in collaboration with the Guyana Tourism Authority (GTA) and the Administrations of Regions Eight and Nine.
The event will run for seven days, beginning April 10, and four Indigenous villages throughout Regions Eight, Nine, and Ten will be visited.
The journey will commence at the East Bank main terminal at GuyOil gas station, and will take nature lovers to tourist hotspots like Annai, Yurong Paru, Kato, and Orinduik.
During a simple launching ceremony, the proprietor of Rainforest Tours, Frank Singh, expressed satisfaction with the return of the safari, noting that COVID protocols would still be in effect.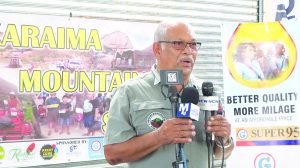 "We will still have to wear our face masks, and sanitize our hands as often as possible…in this safari, there are many opportunities on the way to Orinduik. You will get to see the culture and customs of the Indigenous people. On our way back, we get to stop at the Canopy walkway, and you will get to see the beautiful mountains of Guyana", he said.
The safari convoy would also visit the Lethem Rodeo before returning to Georgetown.
Action-packed
Meanwhile, acting Director of the GTA, Kamrul Baksh, has said this year's safari would be action-packed.
"I am extremely excited about this resumption. It has been a challenging time, and as you know, events are the heartbeat of any destination. And with that, the event such as the safari organised by Rainforest Tours and all others gives a unique perspective of a destination… the safari has all facets of that", he said.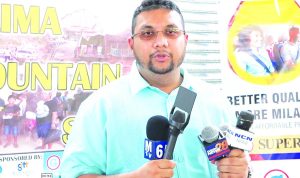 "This safari here really speaks to the nature and the type of tourism product we have here in the country. It's exploring the outdoors, it's about getting to know one's country", he said.
Tremendous growth
Founder of the Pakaraima Mountain Safari, Harrypersaud Nokta, was also present at the launch, where he reminded that the event commenced back in 2003 and has grown tremendously over the years.
He described the event as recreational and educational, creating networking that would allow persons to use it as an adventurous experience.
A person desirous of participating in this year's Safari must have a 4×4 vehicle. It would be inspected by a team to ensure it is safe for travel, before that person is allowed to pay a registration fee. Each vehicle will also have to make a donation to the Indigenous communities to be a part of the trip.
In the outbreak of the pandemic, the tourism sector was hardest hit. It not only made tourism vulnerable, but tourist hotspots across Guyana were bearing the brunt of the ailing jobs market.
It was only in February that the national measures were lifted after the outbreak of COVID-19 in 2020, paving the way for businesses to fully reopen.
A national curfew was instituted countrywide following the first COVID-19 case detected in Guyana in March 2020. While the timings have since varied, the latest renewed measures stipulate a curfew from 00:00h to 04:00h. (G9)