…Opposition commits to support Govt on sovereignty, public security issues
The first sitting of the 12th Parliament got underway on Tuesday at the Arthur Chung Conference Centre (ACCC), with parliamentarians, both old and new, taking up their seats after being administered the oath of office.
With such a diverse group heading to the National Assembly, a number of parliamentarians spoke to the media about their expectations and what they will seek to accomplish during their time in the hallowed chambers.
In his interview with the media, Vice President Bharrat Jagdeo made it clear that the People's Progressive Party (PPP) will be pushing a progressive, robust parliamentary agenda, in line with their manifesto promises.
"(Expect) a lot of progress. Big focus on development. Implementation of the plans that we campaigned on," Jagdeo said. "It will be an aggressive agenda…in that budget, you are going to see a lot of our manifesto promises fulfilled, although it's an emergency budget. We need to have a stimulus package ready for the Private Sector to resume economic activity."
On the legislative front, Attorney General Anil Nandlall has signalled that the 12th Parliament will be an active and energised one. According to Nandlall, there are a number of legislations that must be piloted through the National Assembly.
"There is a menu of legislation that will come. Particularly directed to new challenges we are facing as a country. Certainly, a new public health act. The one we have is decades old. New legislation to deal with the oil and gas sector. New legislation in the area of administration of justice, in the settling of disputes outside the court system, in terms of food security, the environment, new legislation to deal with social issues."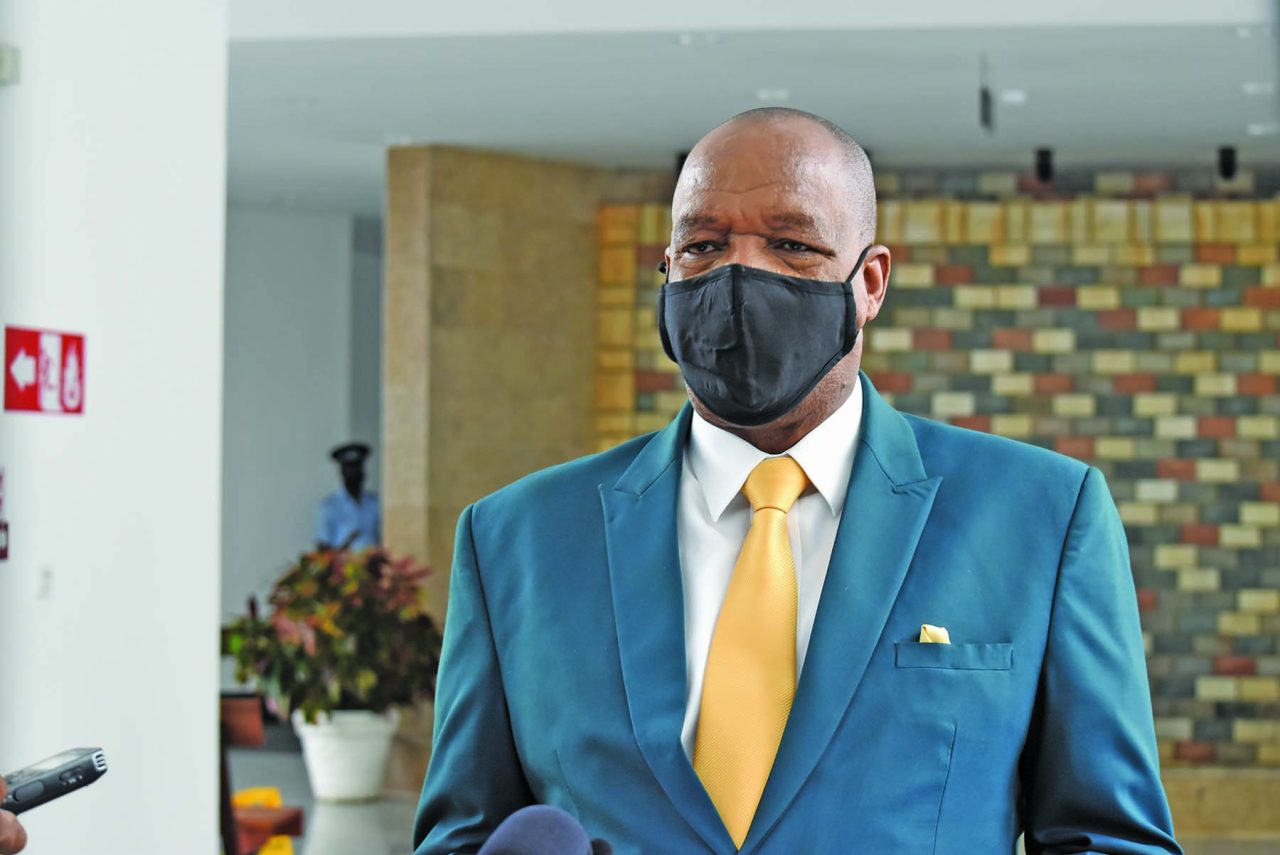 "So, on the legislative side, it's going to be very active. Then another component will have to do with constitutional reform. You know we have committed to constitutional reform, so that will be another part of the parliamentary agenda. Then we have to bring policies and financial instruments to Parliament for scrutiny and oversight," Nandlall added.
Meanwhile, Parliamentary Affairs and Governance Minister and Chief Whip, Gail Teixeira made it clear that this Parliament has a lot of work to do, and unlike the 11th Parliament, it will be more actively engaged.
"We'll be meeting and dealing with very important matters, not like the last one that didn't meet often. So, I think we have a lot of work to do, a heavy agenda. So, I think it will be an interesting Parliament for the public and for us to rectify a number of things."
Minister of Local Government, Nigel Dharamlall promised to remain as accessible to the public as when he was in Opposition. According to him, the public can expect the PPP to bring the same passion for public service as when they were in opposition.
Primarily known for his representation in the sugar sector, Guyana Agricultural and General Workers Union (GAWU) General Secretary Seepaul Narine also spoke of his expectations, as a Parliamentarian representing the PPP.
"It is my expectation that we can bring some justice to the working-class people, because the PPP is basically a workers party. So, it is my expectation that the livelihood of the working-class people will be improved under this Government," Narine said.
Opposition
On the Opposition side of the National Assembly, Deputy Speaker and Liberty and Justice Party (LJP) leader, Lennox Shuman laid out his expectations.
"I expect that the Parliament will do the work that is necessary for the people and we will conduct ourselves in a dignified and unified manner, because all of Guyana is watching and we all have expectations about what we want," he said.
Meanwhile, speaking with the media following his election, Joseph Harmon said that he is "humbled and honoured to have been sworn in as Leader of the Opposition", adding that he is privileged to lead such a young, diverse and dynamic team of parliamentarians.
"We all are, but our young parliamentarians and our women parliamentarians, in particular, are brimming with enthusiasm and eagerness to get the people's work done. Much of this work will be done in the communities, meeting citizens eyeball to eyeball. This will ensure the issues we raise in the National Assembly will be those that are raised by the people themselves and that will benefit them," Harmon said.
He noted that as Opposition they will give support to the Government only to those issues of which affect the sovereignty, public security and any other matter they determine to be in the national interest.
Senior Counsel Roysdale Forde, who represents the opposition A Partnership for National Unity/Alliance For Change (APNU/AFC), spoke of what the nation can expect from him. He also expressed hope that there can be scope for him to lend his insight on critical issues.
"I expect we will have to work quite hard to improve the lives of the Guyanese people. There's a lot of work to be done across the board, constitutional reform and other areas of public life, to benefit the Guyanese people."
The current configuration in the National Assembly is that the PPP holds 33 seats and the Opposition holds 32 – inclusive of the 31 seats held by APNU/AFC and the one seat held by Shuman's LJP in collaboration with his joinder parties. (G3)