…"I'm very happy with every additional find Guyana makes" – President Ali
…as commissioning of Liza Unity on course for 1st quarter 2022
Continuing its productive trend in Guyana's waters into the new year, oil giant ExxonMobil has announced two oil discoveries offshore Guyana in the Stabroek Block – more of the 10 billion barrels recoverable resource estimated in the Block.
ExxonMobil announced on Wednesday that oil was found in the Fangtooth-1 and Lau Lau-1 wells in the Stabroek Block, bringing its number of discoveries in the Block to 27. According to Exxon's statement, Fangtooth-1 had 164 feet of oil reservoir. The Lau Lau-1 well, meanwhile, had 315 feet of oil reservoir.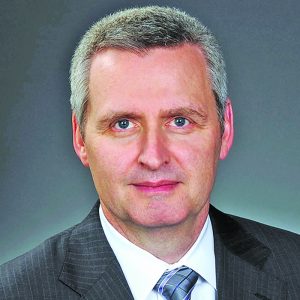 It was explained that the Fangtooth well was drilled by the Stena DrillMAX, while the Lau Lau well was drilled by the Noble Don Taylor. These are two of six drillships supporting exploration and development drilling across the three blocks operated by ExxonMobil offshore Guyana.
In a statement, ExxonMobil's Senior Vice President of exploration and new ventures, Mike Cousins, noted that the discovery not only increased Exxon's resource estimates, but added to the company's understanding of the Block.
"Initial results from the Fangtooth and Lau Lau wells are a positive sign for Guyana and continue to demonstrate the potential for the country's growing oil and gas sector, ExxonMobil and our co-venturers in the Stabroek Block," Cousins said.
"The Fangtooth discovery is a successful result of our strategy to test deeper prospectivity, and the Lau Lau discovery adds to the large inventory of development opportunities in the southeast part of the Stabroek Block. Both discoveries increase our understanding of the resource, our continued confidence in the Block's exploration potential, and our view that the many discoveries to date could result in up to 10 development projects."
In a video statement on the find, Exxon Country Manager Alistair Routledge noted that the company's success in Guyana's waters was nothing short of extraordinary. Routledge also assured that as the company's oil finds increased, so too would opportunities for Guyanese to benefit.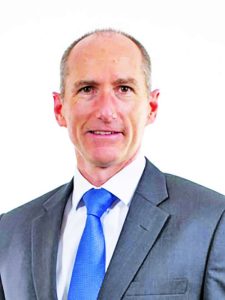 "This has been continued success in exploration. We reached the huge milestone of declaring 10 billion oil equivalent barrels of resources we discovered. That's in less than six years. To achieve that amount is quite outstanding. We tend to forget this is still a frontier exploration region," he said.
Exxon's last oil find was at the Cataback-1 well in the Stabroek Block back in October 2021, where the company encountered 243 feet of oil reservoirs. Before that, the company had also found oil at the Pinktail-1 well in September.
The statement also announced that the Liza Unity Floating Production, Storage and Offloading (FPSO) vessel, which will service Liza Phase two production, is in the process of being commissioned. According to Exxon, production in the second phase is still on course to start in the first quarter of 2022.
Pleased with discovery
Also chiming in on the discovery was the People's Progressive Party/Civic (PPP/C) Government, with President Dr Irfaan Ali expressing pleasure at the discovery during the course of a virtual press conference on Wednesday.
"I'm very happy with every additional find Guyana makes, because it adds to our total base and our ability in advancing the prosperity of our nation and improving our prospects of securing a prosperous future for future generations of Guyanese," Dr Ali said, also promising to hold a future press conference to deal with the oil sector.
Meanwhile, Natural Resources Minister Vickram Bharrat also issued a statement in which he noted the importance of the discoveries in strengthening Guyana's position as an oil producer. He also recommitted the Government to strengthening oversight and management of the oil resources.
"The Government of Guyana remains confident that these two additional discoveries, which add to the … commercially-feasible finds, will further strengthen Guyana's position as a country with world-class discoveries of high-quality hydrocarbon," Bharrat said in the statement.
"Therefore, the Government will continue engaging all stakeholders towards the exponential development of these resources for all Guyanese while maintaining a social, economic, and environmental balance."
Meanwhile, Bharrat also welcomed the announcement that the Liza Unity FPSO was on track to commence production in early 2022, while the Prosperity FPSO vessel for the Payara field was undergoing construction in Singapore for a planned production start-up date in 2024.
He noted that with the Liza Unity FPSO's capacity to produce approximately 220,000 barrels of oil per day and the Liza Destiny FPSO's current production of approximately 120, 000 barrels of oil per day, Guyana will be an oil- producing economy of approximately 340,000 barrels of oil per day in 2022.
"The Ministry of Natural Resources and the Government of Guyana welcome these two new discoveries offshore Guyana and remain even more committed to the sustainable exploration and development of Guyana's oil and gas resources," Bharrat said.
"In this regard, I would like to reassure all Guyanese and stakeholders that this will be undertaken in keeping with international best practices for compliance and transparency within the petroleum sector and to ensure benefits are derived for all Guyanese." (G3)