– says ready to go ahead with US$10B Yellowtail Project
– production to start in 2025 from One Guyana FPSO
With the Guyana Government last week greenlighting ExxonMobil's fourth development project offshore – the Yellowtail Project – the oil giant is now seeking local authorities' approval for its fifth developmental project, Uaru+.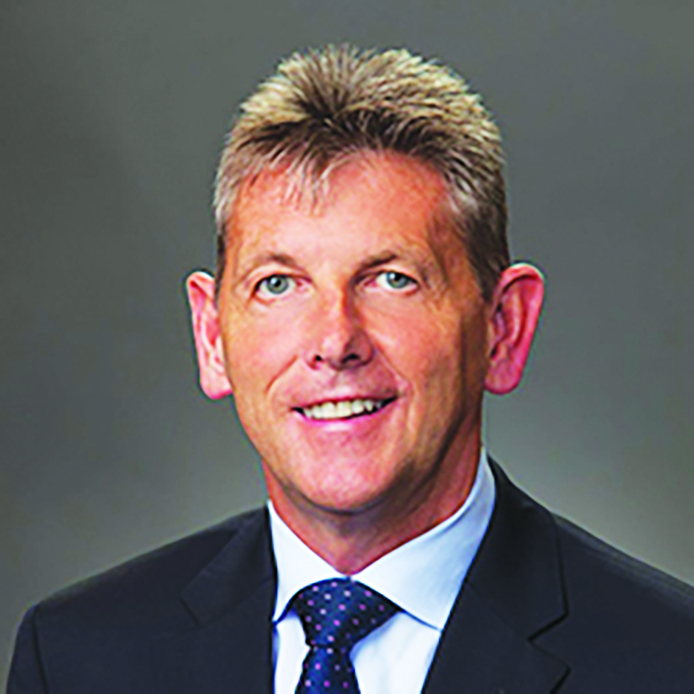 Exxon's Country Manager, Alastair Routledge, announced in a video release that ExxonMobil has submitted an application to the Environmental Protection Agency (EPA) for approval for a fifth development in the Stabroek Block where it has already found oil.
"Even as we make this final investment decision for Yellowtail, our team in Guyana has submitted an application for environmental authorisation for a fifth development in the Stabroek Block. Uaru+."
"This reflects our commitment to steadily and responsibly develop the current resource estimate of more than 10 billion oil-equivalent barrels. These developments and our ongoing exploration success, will enable the continued advancement of our Guyanese workforce and the companies supporting our activities," he said.
Routledge also revealed that the Guyana Government has already received over US$600 million in direct revenue from Exxon's operations offshore Guyana. This, he said, will grow quickly as a result of high oil prices and the recent start-up of the Liza Phase 2 project.
"Revenues from the first two years of operation have been incorporated into the 2022 Government's budget to support key national projects. ExxonMobil Guyana is ensuring that Guyanese are actively involved in the development of their country's resource," Routledge said.
In addition to Yellowtail, Exxon already has approval from EPA for three other projects; the Liza 1 and the Liza 2, which are already producing oil and the Payara development. ExxonMobil has said it anticipates at least six projects offshore Guyana will be online by 2027.
Meanwhile, ExxonMobil is now ready to go ahead with its fourth project offshore Guyana, the Yellowtail development which will produce some 250,000 barrels of oil per day, having made its Final Investment Decision (FID), just days after receiving Government and regulatory approval.
In a statement, the company explained that with the Government approvals received for the project, the FID has been made and production will begin in 2025. The statement also contained a quote from ExxonMobil Upstream Company President Liam Mallon, who hailed the partnership that has been forged between ExxonMobil and Guyana.
"Yellowtail's development further demonstrates the successful partnership between ExxonMobil and Guyana, and helps provide the world with another reliable source of energy to meet future demand and ensure a secure energy transition. We are working to maximise benefits," Mallon said.
It is anticipated that the Yellowtail production from the One Guyana Floating Production Storage and Offloading (FPSO) vessel will develop an estimated resource of more than 900 million barrels of oil. The $10 billion project will include six drill centres and up to 26 production and 25 injection wells.
So far, ExxonMobil's ongoing offshore exploration in Guyana has discovered a recoverable resource of more than 10 billion oil-equivalent barrels. The company anticipates up to 10 projects on the Stabroek Block to develop this resource.
"Development of projects and continued exploration success offshore are enabling the steady advancement of Guyanese capabilities and enhanced economic growth. More than 3500 Guyanese are supporting ExxonMobil's activities in Guyana, an increase of more than 50 per cent since 2019," the company said in its statement.
"ExxonMobil and direct contractors have spent more than $600 million with more than 880 local suppliers since 2015. More than 3000 Guyanese companies are registered with the Centre for Local Business Development, which was founded by ExxonMobil and its co-venturers in 2017 to build local business capacity and support global competitiveness."
Back in May 2019, Exxon subsidiary Esso Exploration and Production Guyana Limited (EEPGL) was granted approval by the Environmental Protection Agency (EPA) to go ahead with its Liza Phase 2 Development offshore Guyana.
The oil company had said that the project will have the capacity to produce 220,000 barrels of oil per day. Exxon had also revealed that the Liza Phase 2 development was funded at the cost of some US$6 billion, including a lease capitalisation cost of approximately $1.6 billion, for the Liza Unity FPSO vessel. For the Phase 2 Development, six drill centres were planned, along with approximately 30 wells – 15 productions, nine water injection and six gas injection wells.
The US$9 billion Payara development, the third development, will meanwhile target an estimated resource base of about 600 million oil-equivalent barrels and was at one point considered to be the largest single planned investment in the history of Guyana.