Rehabilitation and construction of the Itaballi to Puruni Road should commence within the coming weeks, according to the Public Infrastructure Ministry.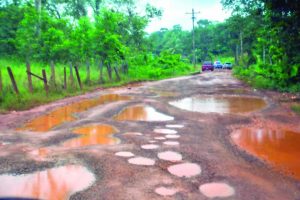 According to the Department of Public Information, responsibility for this specific road falls under the Guyana Geology and Mines Commission (GGMC); however, the Public Infrastructure Ministry says it recognises the urgency for repairs.
This is being agreed to by Natural Resources Minister Raphael Trotman, who visited Mahdia, Region Eight (Potaro-Siparuni) on February 7. During the visit, the issue of derelict "roads" was raised by miners and other residents of the Mahdia community.
"We are reminded that come hell or high water, night or day, we do have a responsibility to get them (roads) fixed," declared Minister Trotman.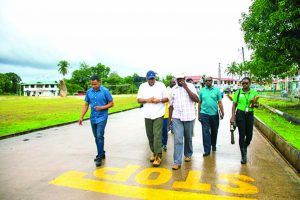 He said the height of the rainy season was usually the worst period for hinterland roads, adding that the Government is working quickly to get them repaired.
The Minister said he would expect that the very complainers who also use the roads would assist in ensuring that they were not further damaged.
"Trucks are being overloaded with too much fuel and even when the roads start to go bad, instead of easing back on its use, some truck drivers are proceeding without any regard" … "We have a dual responsibility, both the users – the miners, the loggers – as well as the Government, to ensure that the roads are kept open."
According to the Minister, the Government through the Natural Resources Ministry will work along with the Road Services Division of the Public Infrastructure Ministry and the GGMC to get the roads ready in a short time.
The Public Infrastructure Ministry via a press release also reiterated its commitment to lending its assistance and working with the GGMC to have the roadways, especially the Itaballi to Puruni Road fixed as a matter of priority.