…says EIA limits flaring to 14B cubic ft of gas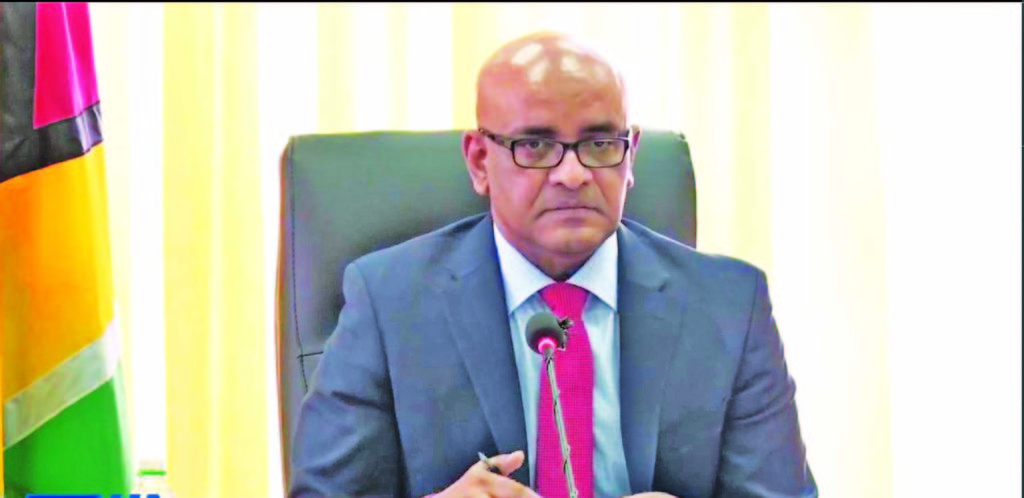 ExxonMobil's current level of flaring offshore Guyana has been described by Vice President (VP) Bharrat Jagdeo as unacceptable, but it's a case whereby the hands of the Environmental Protection Agency (EPA) are tied due to the Environmental Impact Assessment (EIA) that was approved.
This was explained by the VP on Tuesday during a press conference at the Arthur Chung Conference Centre (ACCC). Acknowledging that flaring has been on the front burner for some time, Jagdeo noted that the Government is currently looking at the issue.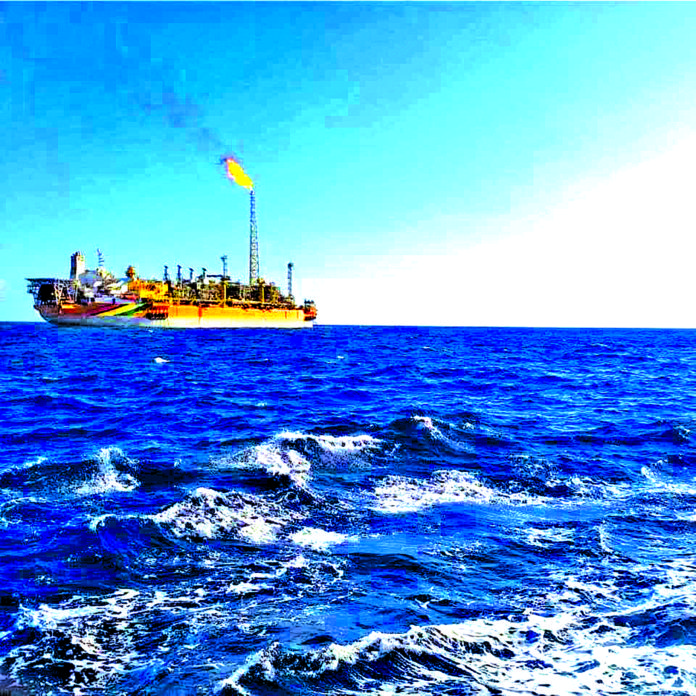 "We've been looking at it, and the EPA has been looking at the issue. Clearly, it is unacceptable… Exxon is flaring using about 16 to 18 million standard cubic feet of gas per day. So, the EPA has worked this out and they said that's about 1,300 tonnes of carbon emitted per day," Jagdeo related.
The Vice President explained that when one does the calculation at a rate of $30 per tonne, it would work out to a fine of $39,000 per day. Added to this is the fact that, so far, the volume of flaring reported by ExxonMobil has not been independently verified by the Government.
"So, we have to verify this. We are still examining whether there are other provisions under the EPA Act where we may still be able to fine ExxonMobil. But the issue that hamstrung the EPA is the EIA they approved. So, most people didn't understand, and this was a public document in 2017.
"Exxon submitted an environmental impact assessment for the project.
The document was made public by the EPA. And in that document, which was approved by the EPA at that time and referred to by the Minister in the licence, Exxon was given an allowance to flare 14 billion cubic feet of gas. So far, they have flared 12.5 billion. At the current rate of flaring, by the end of April, they would have flared the entire 14 billion," he said.
However, Jagdeo noted that by June of 2022, when the Liza 1 permit expires and has to be renewed, Exxon will have to submit to the inclusion of fines in the Liza 1 permit that are similar to what is obtained in the Payara permit.
Last week, Esso Exploration & Production Guyana Limited (EEPGL) announced that it was experiencing technical problems with the seal on Liza Destiny's flash gas compressor. The problem resulted in Exxon having to reduce its production and also conduct routine flaring.
The compressor has, meanwhile, been sent to Germany, where it will be examined and fixed.
It was also revealed that ExxonMobil is currently flaring 16 million cubic feet of gas per day, an increase from the volume of flaring the company conducted last year, which reportedly ranged between 12 and 15 million cubic feet.
Additionally, the oil giant is currently producing around 120,000 barrels of oil per day (bpd). Before the flaring, production was at 130,000 bpd.
It would not be the first time EEPGL has had issues with equipment failure. Last year, in response to the prolonged flaring which had environmentalists up in arms, ExxonMobil had also cut back on oil production in an effort to reduce flaring after the fuel injection system was not commissioned. It subsequently commissioned a gas injection system to cut out flaring.
Back in December, on the oil company's first year anniversary since commencing production in 2019, Routledge had expressed disappointment at the equipment issues they experienced, and had also assured that routine flaring would not be used.