– Attorney Melinda Janki also honoured by CLA
The Women & Gender Equality Commission congratulates Justice Desiree Bernard, a retired member of the Caribbean Court of Justice on having been conferred an honorary Doctor of Laws by the University of Guyana.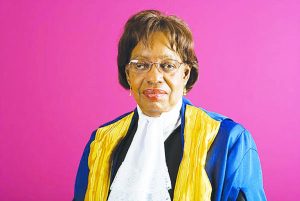 Justice Bernard has during her career been a champion of women's rights. She served as both rapporteur (1982-1984) and Chair (1985-1989) of the United Nations Committee on the Elimination of Discrimination against Women during her membership, which ran from 1982 to 1998.
For her exceptional contribution to the improvement of the status of women and to the development and practice of law, Justice Bernard has received yet another award.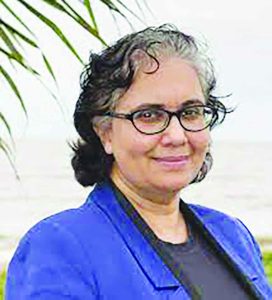 The Commission also wishes to add our congratulations to Attorney-at-Law Melinda Janki on the recent award she received from the Commonwealth Lawyers Association (CLA) and LexisNexis Rule of Law Foundation.
She is the recipient of the 6th Commonwealth Law Conference Rule of Law Award 2023 which recognises the outstanding contribution of an individual or organisation to furthering the rule of law.
Janki assisted the Commission with its legislative review and made several recommendations to improve the status of women. She is a passionate advocate for the environment and the rule of law.