Budget Debate 2020…
…says lack of investment responsible for constant blackouts
The former A Partnership for National Unity/Alliance For Change (APNU/AFC) Government has been accused of having some unwritten policy of not honouring its electricity bills, which has now resulted in the Guyana Power and Light (GPL) being in a severe financial conundrum.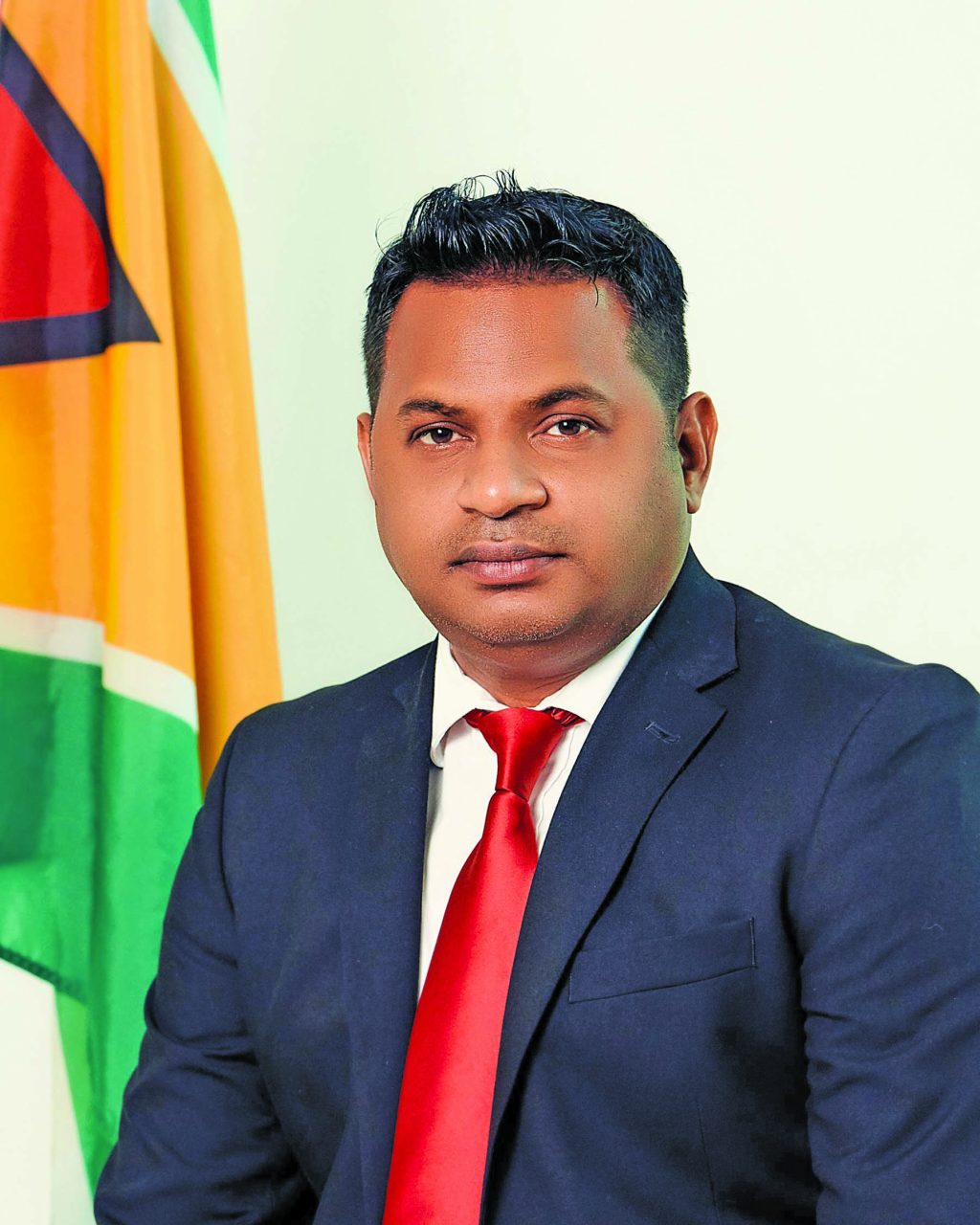 This was according to Junior Minister of Public Works, Deodat Indar, who told the National Assembly that the APNU/AFC Administration owes GPL a whopping $13.1 billion.
"Upon looking at the books of GPL, I have found that there is $13.1 billion that the Government of the past five years owes GPL. It seems as that there was a national policy unwritten somewhere that you should not pay your light bill. It (the $13.1 billion) represents 4 per cent of the entire ($330 billion) 2020 budget," Minister Indar related during his 2020 Budget Debate presentation.
At the end of 2019, $17.7 billion was owed to the power company of which the $13.1 billion was racked up by the APNU/AFC Administration.
He said that when the People's Progressive Party/Civic (PPP/C) Administration took office in August, GPL had just about $1.9 billion in its bank account and that amount would have taken care of the company's expenditures until October.
It was revealed that over the past three years, the utility company has been running at a loss of just about $8.7 billion.
As he continued to lament on the state of affairs of GPL, the Minister explained that the issue with the power company is that the previous Administration had not invested enough. He blamed the lack of investments for the constant power outages the nation experiences.
"The issue with GPL and the blackouts is that the previous Government has not invested. Only US$1 million in 5 years to put baseload capacity in GPL. That is why you are finding every day there is blackout everywhere. There is zero revolving capacity at GPL. Every time an engine goes out people get blackout, every time a wire goes down people get blackout," Indar said.
He referred to the US$50 million the Government had loaned GPL to buy five generating sets, which he said are currently stranded in Finland; as well as the some $994 million for civil works, of which only 15 per cent are completed.
According to Minister Indar, Guyana nor its people will benefit from any of these investments until April 2021 or thereafter.
The total cost of the project is just over $10 billion and would see the acquisition of five Wartsila generators. The deal was struck for a 46-megawatts, dual-fire power plant at the Garde of Eden, East Bank Demerara location. The engines will be capable of using natural gas, from Guyana's offshore oil wells, as well as heavy fuel oil (HFO). Former Public Works Minister, David Patterson had defended the project, noting that it is important to boost Guyana's deteriorating generating capacity.
"They went and expended this money at a time when there was a pandemic and during the pandemic, a number of workers are furloughed and they don't have jobs, businesses are shut down, they need support and the previous Government did not use their wits to help people but went and spent all this money on generating sets.
"The first loan was negotiated and paid $1.1 billion in April (2020). And then a $4.5 billion on May 22 and there was another tranche of $5 billion on June 22. Mind you, we had an election on March 2. From March 2 to the resumption of the PPP Government, there was a recount. The recount established the PPP was the winner," Minister Indar had said in a previous press engagement.
Indar further explained that, upon assumption to office, his Ministry sprang into action to address the issues facing GPL, noting that over 30 firms have responded to Expressions of Interest to supply the national grid with power.
Hinterland Electrification Company Incorporated
Hinterland Electrification Company Incorporated (HECI) is the holding company for seven other entities responsible for powering several hinterland regions. The companies under the Hinterland Electrification Company Incorporated are Linden Electricity Co Inc (LECI), Lethem Power Co Inc (LMPC), Mahadia Power & Light Co Inc (MPL), Port Kaituma Power & Light Co Inc (PKPL), Maburama Power & Light Co Inc (MAPL), Matthews Ridge Power & Light Co Inc (MRPL) and Kwakwani Utilities Inc (KUI).
Minister Indar related that HECI has been severely neglected.
"Linden has 4597 consumers. Mr Speaker, this, my understanding, is supposed to be one of the strongest bases for the Opposition, what you found is neglect. Right now, Linden is in the hold of $726 million – it was underfunded under the APNU Government," he said.
He explained that only last Friday he along with substantive Minister Juan Edghill and Prime Minister Mark Phillips had to make representation to Cabinet for an $81 million bailout for KUI.
"Kwakwani, it has 1089 consumers. Kwakwani did not have money to pay the workers, they did not have money to buy fuel for the generators," he added.
HECI is responsible for providing electricity for over 15 per cent of the population. (G2)