As part of the Guyana Police Force's social crime prevention plan and efforts towards working with youths from various communities, officers attached to G Division (Essequibo Coast-Essequibo Islands) distributed books to children in the Amerindian community of Capoey last week.
Prior to the handing over, the 'Young Warriors' youth group was also formed.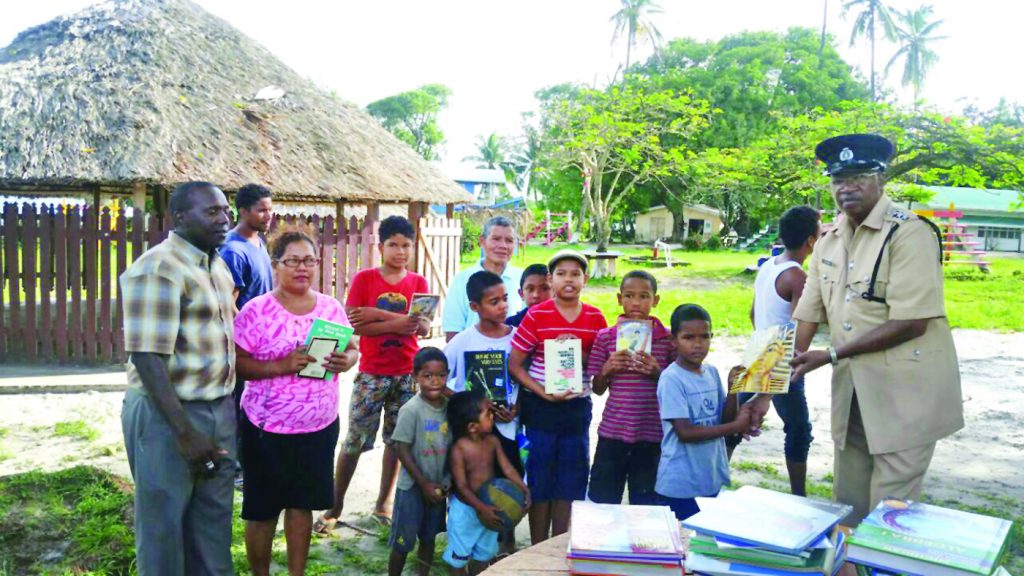 Led by the Community Relations Officer, Inspector Syndelin Isaacs and Chief Inspector Clarence Hutson, the team met with the Toshao and the youths of the Amerindian community. Thus far, 27 young people from the area have indicated their interest in joining the newly-formed youth group. Inspector Hutson encourage the beneficiaries to use the books as a weapon to boost their literacy level. He also urged them to be positive and to set goals that they could work towards.
Meanwhile, Toshao Melrose Henry expressed gratitude towards the Police from G Division for considering her community. She assured them that youths would make the most of the activities which would be offered by the group in the near future. Henry also commended the efforts of the new Divisional Commander, Khali Pareshram in forming various groups along the coast. She said with the youth group, children could be involved in meaningful activities and be away from mischief.
Region Two (Pomeroon-Supenaam) Youth Officer Herald Alves also attended the event. Books were also distributed to several other youth groups in Wakenaam and along the Essequibo Coast.