With a promising total of 10 gyms having confirmed their participation in the Slingerz Entertainment / Vergenoegen Boxing Gym "Caricom Day Cuff Out" boxing tournament slated for July 2, Vergenoegen, West Coast Demerara, the GDF boxing unit have thrown down the gauntlet.
The army has not only confirmed participation in the tournament but also issuing a warning to all and sundry that its fighters are in top condition and ready to rumble.
Veteran trainer Terrence Poole is in charge of whipping the fighters into shape and GDF team looked a confident bunch at gym yesterday. The army side of 12 includes Caribbean Middleweight champion Desmond Amsterdam and aging warrior Markember `Violence' Pierre.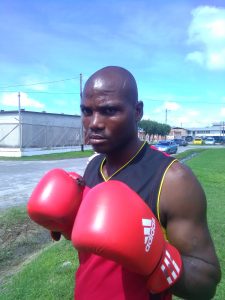 Other participating gyms are Vergenoegen Boxing Gym, Harpy Eagle Gym, Republican Gym, Pocket Rocket Gym of Linden, Rosehall Town Jammers Gym, the Guyana Police Force (GPF) Gym, Waknaam Boxing Gym, Forgotten Youth Foundation Gym and the Young Achievers Boxing Gym.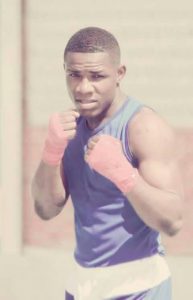 The "Cuff Out" tournament is the first of its kind in boxing on the West Coast of Demerara Entertainment at the tournament will be provided by the Slingerz Family sound system, on fight night, action is expected to begin at 20:00hrs.