The sub-office of the Guyana Elections Commission (GECOM) situated at Wismar, Linden in Region 10 (Upper Demerara-Berbice) was destroyed by fire in the wee hours of Tuesday morning.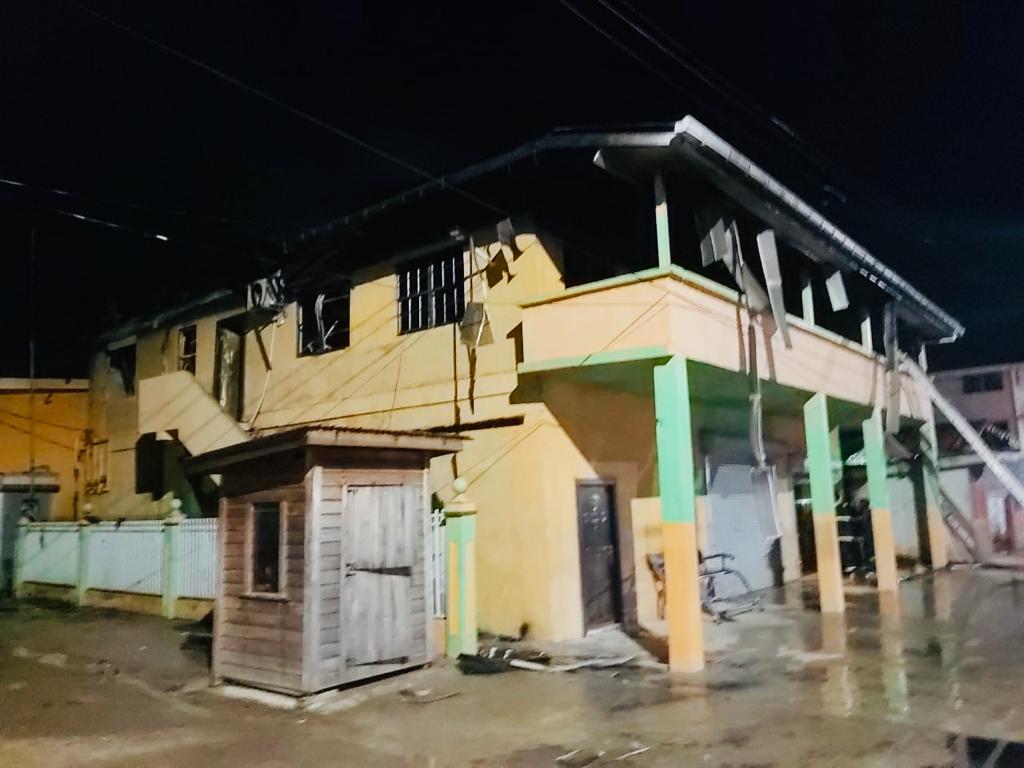 The two storey concrete building situated at Lot 2 Burnham Drive went up in flames sometime before 2:00h.
Firefighters attached to the Linden Fire Station responded promptly were able to contain the blaze to the upper flat. They were also able to prevent the fire from spreading to nearby buildings.
While the upper part of the building housed the GECOM office, the lower flat which is usually let out for business bus was said to be empty at the time.
The cause of the fire is unknown at this time, however it is widely speculated that it was intentionally set.
When this publication arrived on the scene, firefighters were busy trying to get the flames under control, however the building suffered visible internal damages.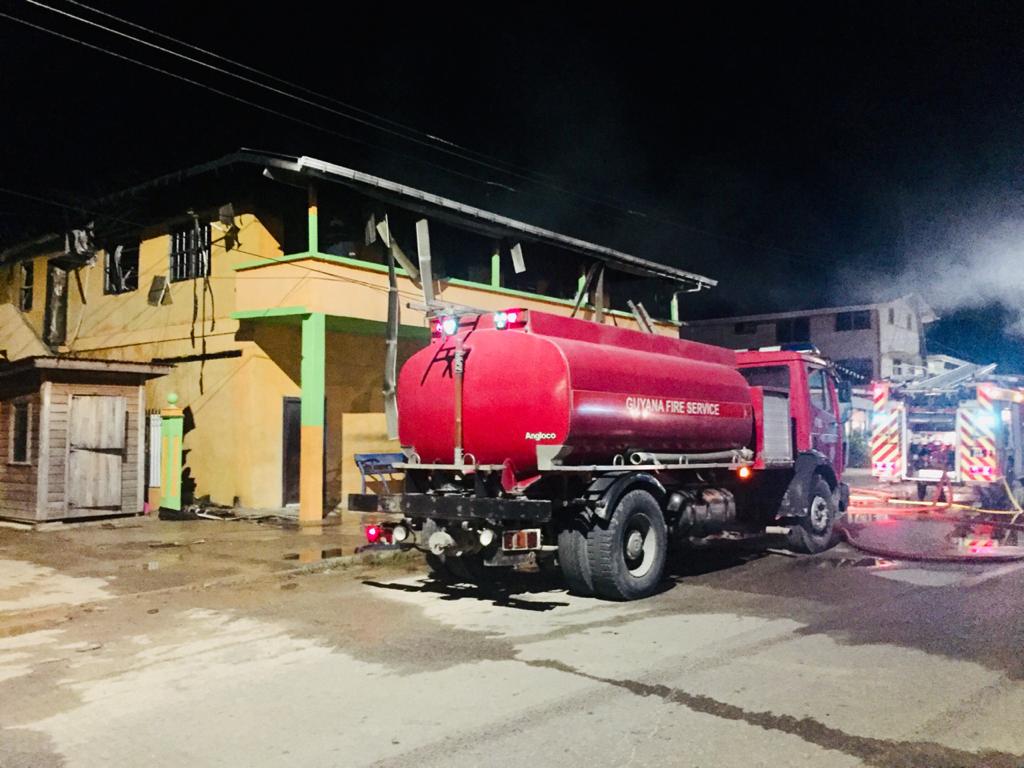 At the time of the incident, there were guards on duty and a wooden guard hut situated outside the building remained untouched. A GECOM official attached to the Linden offices noted that they received a call at approximately 1:58h informing them of the fire.
Police were also summoned to scene.
Investigations are ongoing.